Biggie's daughter T'yanna clearly loves making a statement in honor of her late father Notorious B.I.G.   Check out her latest painful tatt she showed off on Instagram....
Because another tattoo on her skin would just be too boring, T'yanna went straight for the mouth this time around.  Biggie's daughter posted the above pic of her new inner lip B.I.G. tatt on Instagram saying:
Business instead of games !
Alrighty then.  At least he found multiple meanings for this when her boyfriends want to kiss her and all they can see and think about is her dad.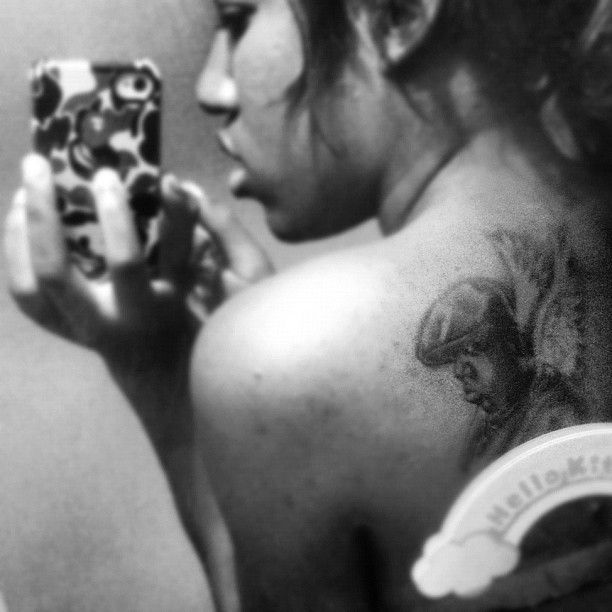 And by the way, she already has this one as well on her upper back.  Her father as an angel.
We feelin' these?
Pics: Instagram