Naomi Campbell and Vladimir Doronin were spotted living their fabulous yacht life...still...down in Miami.  See the pics inside....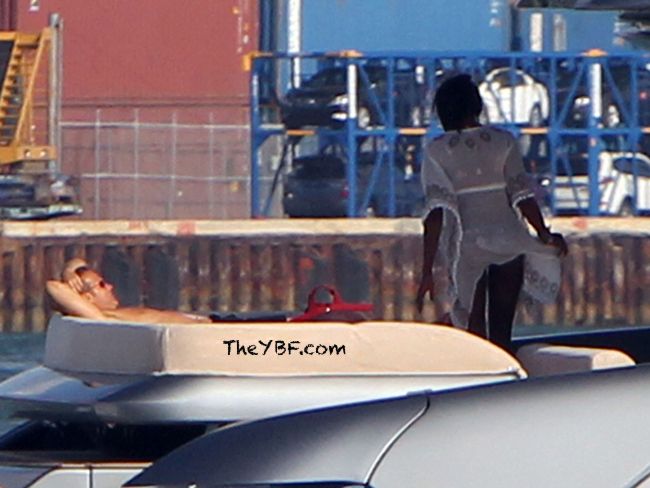 Supermodel Naomi Campbell flashed her world famous bod to the paparazzi yesterday as she sauntered over to her billionaire boyfriend's side on their 85 Domino megayacht yesterday.  The yacht-loving twosome were cruising Biscayne Bay, Miami.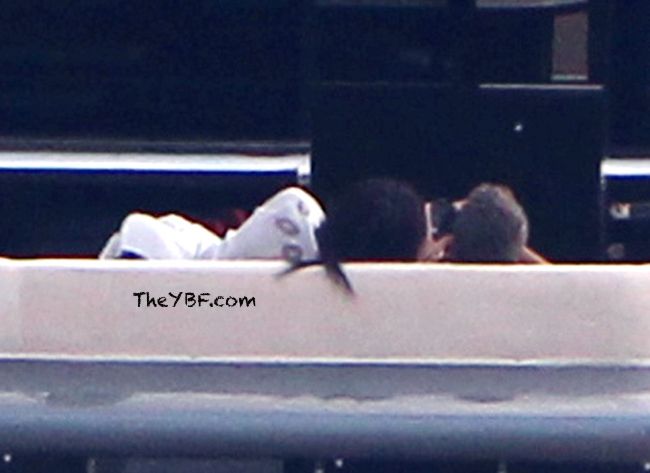 It looks like Naomi's torn ligament in her foot has heeled nicely after it was reported she suffered a fall after an alleged mugging in Paris.  Now that she's better, we hope she struts down someone's catwalk for NY Fashion Week next month.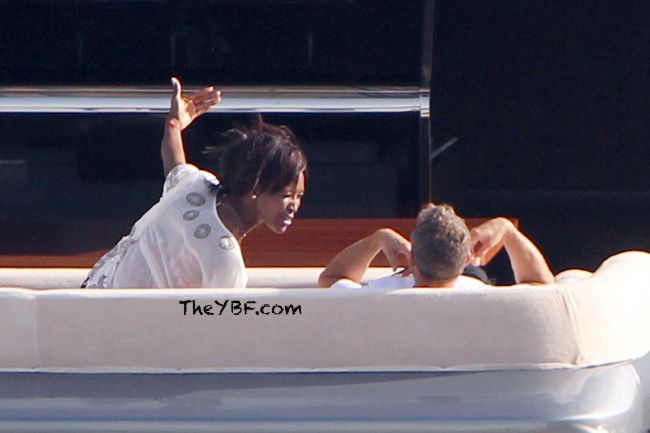 In the February issue of ELLE, Naomi talked about her upcoming reality show "The Face".  She cautioned that it isn't modeled after "ANTM" and threw her former rival Tyra Banks a compliment. 
"I don't watch the other reality model shows.  I'll never have anything to say. If you ask me about Tyra Banks, I'm proud of her as a woman of color. She's given girls opportunity, and God bless her."
Naomi and "The Face" premiere on Oxygen on February 12th at 9/8c.  We'll be watching...and taking notes....
Photos via PacificCoastNews.com