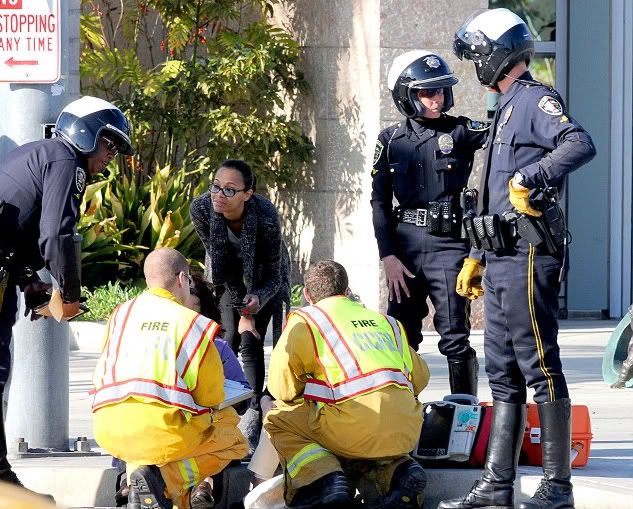 Zoe Saldana put on her Good Samaritan hat yesterday in L.A. to help out a senior citizen involved in a car accident right in front of her.  Pics of Zoe helping out inside...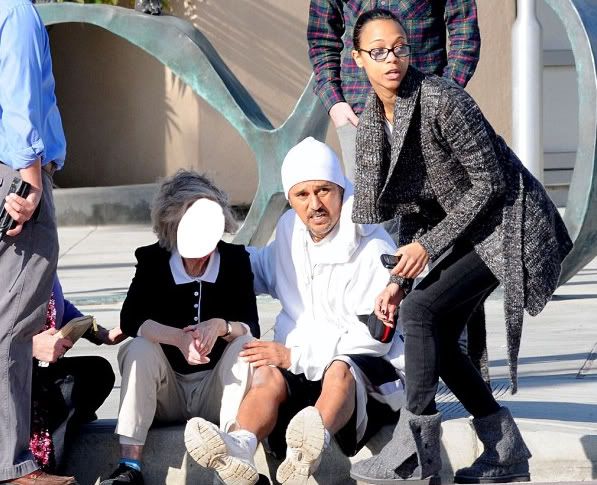 Colombiana actress Zoe Saldana witnessed a bad car accident yesterday as she was riding through Los Angeles.  An older woman was involved in the accident and suffered a bloody heavily injured face (we edited the victim's face out of these photos) and clearly needed help.
Zoe along with a few others stopped to rush to the woman's aide.  The Daily Mail reports:
With the help of another passer-by, Saldana helped the bloodier woman out of her car and sat her on the sidewalk.

Saldana then whipped out her mobile phone and called emergency services.

And despite the ambulance being on its way, the actress made sure she remained with the woman until she received medical care.  After being guaranteed the women would be OK, Saldana returned to her car.
 
The 33-year-old newly single (yet reportedly dating co-star Bradley Cooper) AVON spokeswoman appeared visibly upset by the ordeal, but made sure to stay and wait for help: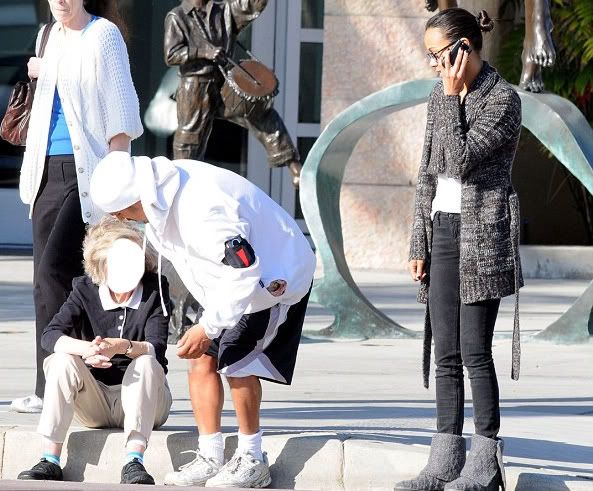 Good to see Hollywood heroines...