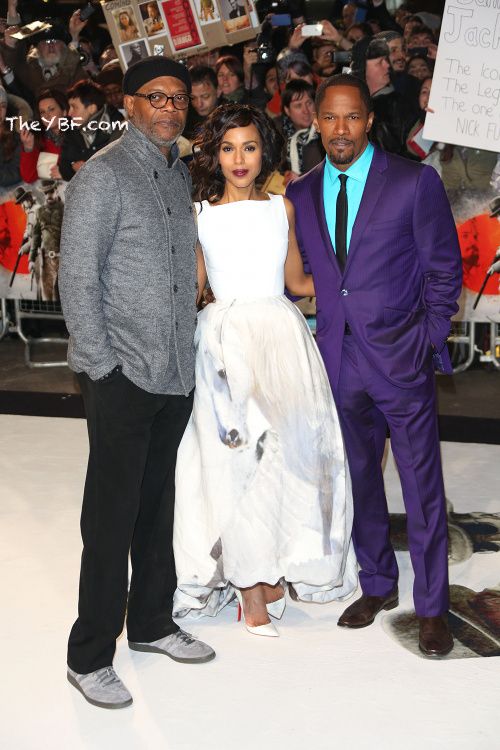 Fresh off the movie's Oscar nominations, Kerry Washington was a vision in white alongside her co-stars at Thursday night's London premiere of Django Unchained.  Check out the cast's range of looks in bright colors for their big night....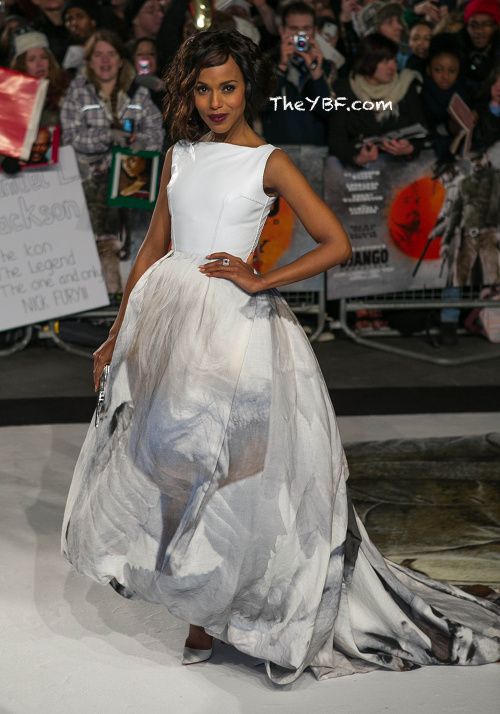 We can't love this look for Kerry anymore than we do.  This stunning white sleeveless dress from the Giles Spring 2013 collection was indeed a jawdropper at Thursday night's premiere in London.  The gown flaunted a long train and bubble hem printed with horses and watercolors....and we love it.
She walked into Empire Leicester Square in her fave white Lobooutin pumps and a dark lip with vintage Hollywood curls.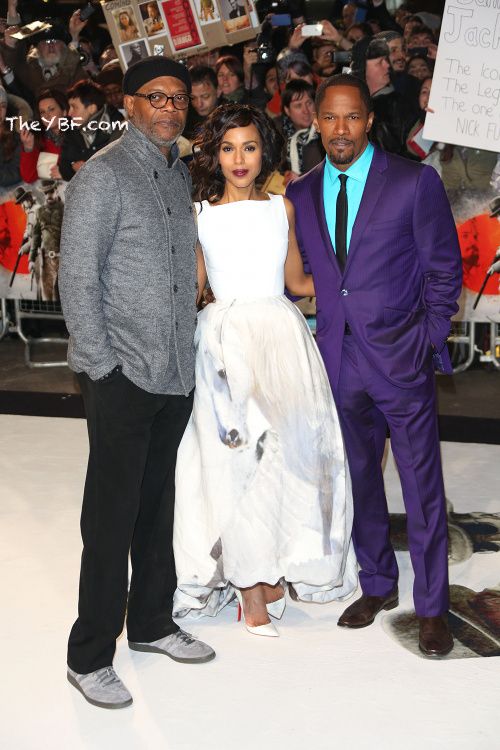 Kerry stood between Mr. Jackson and an extra colorful Jamie Foxx.  Purple mixed with aqua blue?  Gotta love his fashion forwardness of it all...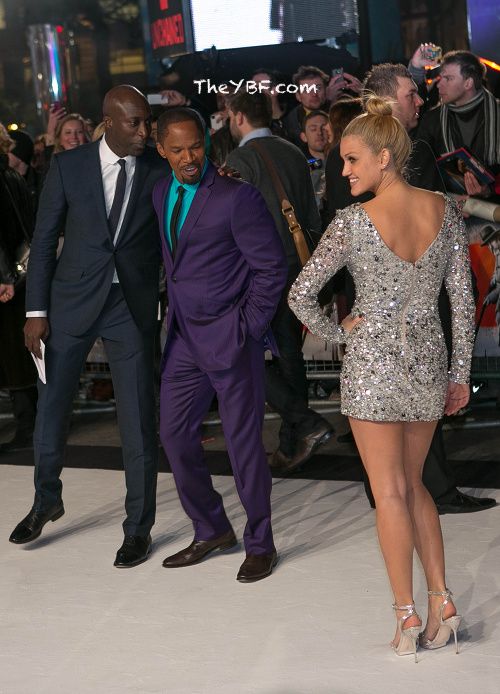 And dude checked out the eye candy on the carpet, of course.  Oh Jamie....don't get baby mama #3 while you're out there..
FYI: Django Unchained picked up a Critics' Choice Award Thursday night in Hollywood.  Director Quentin Taratino won for Best Original Screenplay.
Pics: WENN/Splash