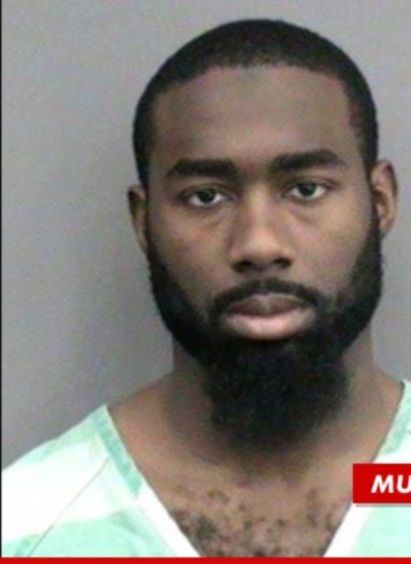 Pittsburgh Steelers running back Chris Rainey was arrested for slapping his girlfriend in the face during an argument this morning. Find out more about the arrest inside....
Chris Rainey, a running back for the Pittsburgh Steelers was charged with one count of simple battery this morning after he allegedly slapped his girlfriend in the face.  
Police in Gainsville, Florida say witnesses called 911 after seeing Chris and his girlfriend involved in a tussle which included a face slap.  Witnesses say the fight began over Chris' cell phone which his girlfriend apparently snatched away from him before she tried to lock herself in his rommate's car.  
Chris yanked her out of the car and allegedly slapped her face during a tussle that ended with both of them falling to the ground.  Although the girlfriend managed to escape, she was grabbed by Chris again and both of them fell to the ground a second time. 
The police added that neither of them seemed visibly injured from the tussle, but Chris was still taken into custody. 
We'll keep you posted.....
*UPDATE* (January 11, 2013)
Despite scoring two touchdowns for the organization this season, TMZ reports that the Pittsburgh Steelers have fired Chris Rainey from the team after allegations surfaced that he assaulted his girlfriend yesterday.