Beyoncé is working her curvy ass off these days.  She used any downtime she had during daughter Blue Ivy's Bahamas birthday trip to do a sunny shoot of her own.  We've got a quick sneak peek at the supermom inside, plus details about a brand new Destiny's Child album on the way...
On the hot islands of the Bahamas, Beyoncé Knowles put on her working mom hat to rock a new shoot this week.  And we wouldn't be surprised if birthday girl Blue was off playing UNO with Papa Hov or one of her aunties. 
The "Love On Top" chick was spotted in a colorful mixed print bustier and shorts look with a flower in her hair, posing in front of lighting and camera tools.  It's unclear whether this was a video shoot of some kind, a photoshoot, or a new magazine shoot.  But it's clear Bey is planning an all out sting for 2013.
*UPDATE* Thanks to a tweet (that wa slater removed) from one of Beyonce's dancers, it's believed this shoot was for a new H&M campaign.  Will Queen Bey become the new face of the low cost/high quality clothing empire?  Time will tell...
On her website today, Bey wrote a note to fans saying, "I am so proud to announce the first original Destiny's Child music in eight years!"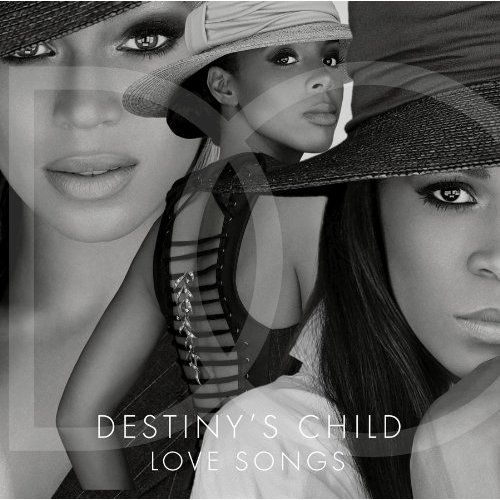 Yep....a new Destiny's Child album is on the way.  And it's called Love Songs.
It is mainly a compilation of "romantic gems" recorded between 1997 and 2004, reportedly they will be unreleased tracks.  Love Songs will also feature "Nuclear," the first new Destiny's Child song since 2004. Produced by Pharrell Williams (who co-wrote the track with DC's Michelle Williams, James Fauntleroy and Lonny Bereal), "Nuclear" features vocal production by Beyoncé and Lonny Bereal.
You can pre-order the album over at Amazon now.  As if taking over the Superbowl, being crowned GQ's Hottest Woman of the 21st century, pushing out an HBO documentary and working on a new solo album weren't enough.  Chick is now circling back with her girls Kelly& Michelle for another go-round of the group life.
Let the takeover begin....
Pic: SPLASH