The camera phone stalkers were out in full force yesterday as Beyonce & Jay-Z popped up at the Atlantis resort in the Bahamas.  Peep pics of the Carters taking some vacay time inside...
Beyonce led folks to believe she was still in frigid NYC yesterday when she posted herself chillin' last night--literally--in Midtown Manhattan.  But clearly those pics weren't taken yesterday as she and her hubby are currently vacationing in the Caribbean.  Same NYE wiggery and all.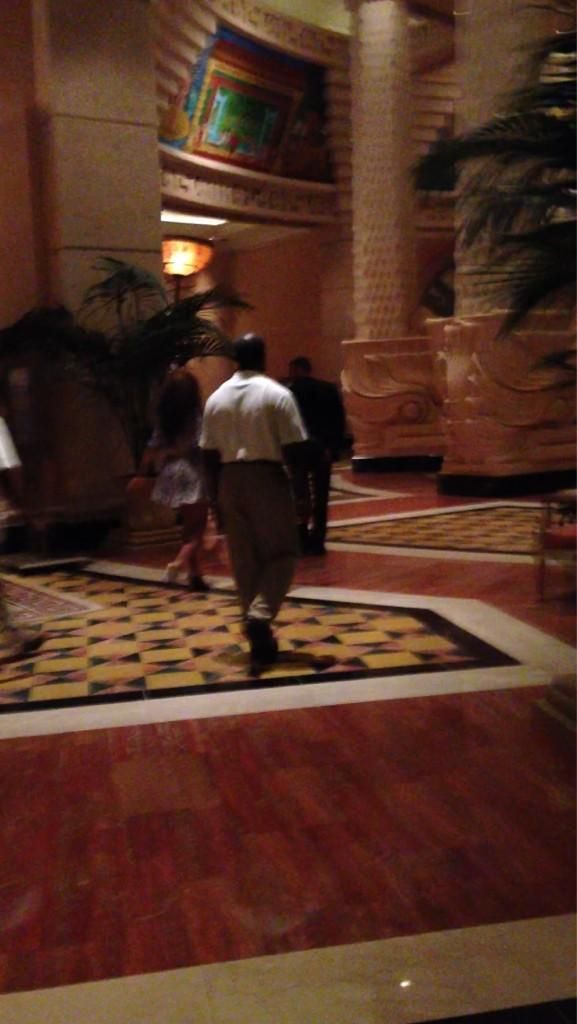 They were spotted at the Black Jack tables, then headed back to their room arm in arm.  And since their daughter Blue's 1st birthday is coming up, who knows where they'll be this coming Monday.
BONUS:
Speaking of Bey's NYE wiggery, check out video of her doing a countdown into the new year on stage during her Wynn Las Vegas performance last week.
Pics: Twitter