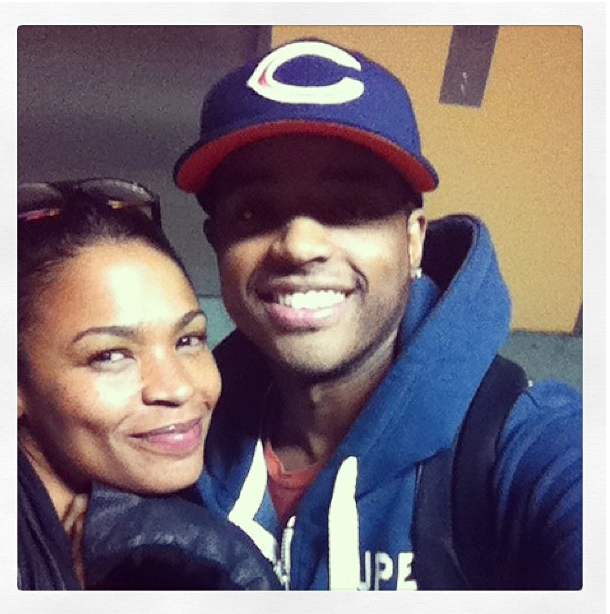 Larenz Tate gave us a sneak peek of him and Nia Long sharing some screen time together again.  Their on-set pic inside, plus Michelle Williams' new gig....
Looks like Darius & Nina are together again!  The former Love Jones co-stars are headed to the small screen, as previously reported, to appear on the new season of Showtime's hit show "House of Lies."  The twosome will be joining the show's star Don Cheadle.  Larenz will play Don's (Marty's) younger brother, while Nia will play Don's consultant frenemy and former classmate.  And we can't freakin' wait.
Larenz posted a pic of them last night saying, "The 1 & only nialong & me chilling on the set of #HouseOfLies Season 2 Damn she's fine!!"
Well aren't they cute.  We'll be watching....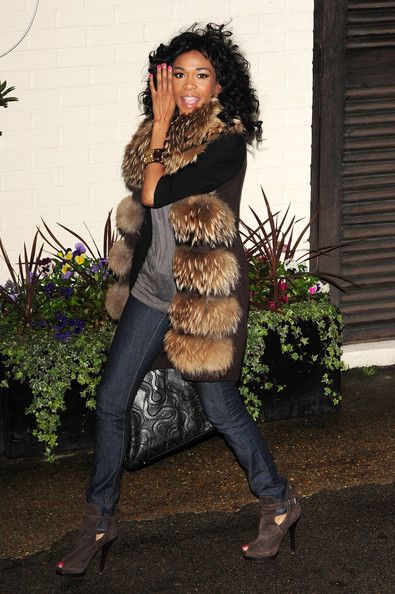 In other I GOT WORK news, singer Michelle Williams is putting her former Destiny's Cild performance skills to good use by joining the cast of Fela! on their national tour.
Michelle, who previously rocked Broadway in Aida & The Color Purple, will play "Sandra" in the production that kicks off January 29th in Washington, D.C.  The tony Award-winning musical will travel to 16 cities to bring their high energy performance, which tells the story of African activist, musician and choreographer Fela Kuti, all over the country.  Congrats to her!
BONUS: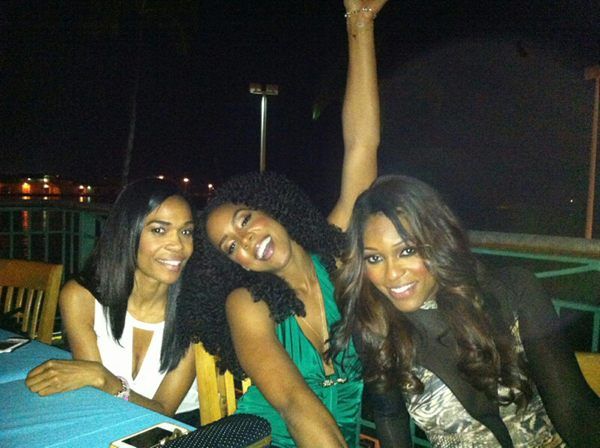 Michelle spent New Year's Eve in Hawaii with her sister-friend Kelly Rowland.  They snapped a few pics from their vacay with friend Latasha Wright. Cute!
Pics: Instagram/Twitter/Pacific Coast News