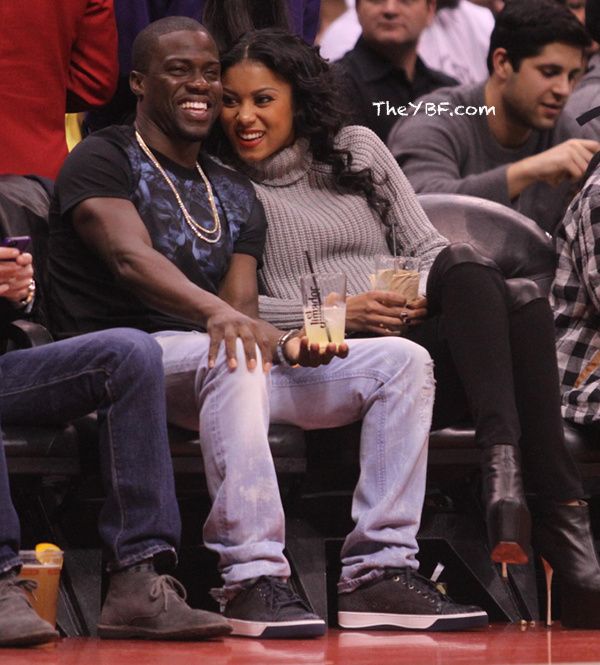 Last night, the Battle of L.A. went down inside of the Staples Center as the Clippers took on the Lakers.  And comedian Kevin Hart hit up his courtside seats with his gorgeous girlfriend Eniko.  Pics inside....
After selling out this very Staples Center on New Year's Eve for his comedy show, Kevin Hart returned to the arena to watch the Lakers & teh Clippers battle it out for who runs L.A. 
He and girlfriend Eniko were spotted cuddled up at their courtside seats, laughing it up of course.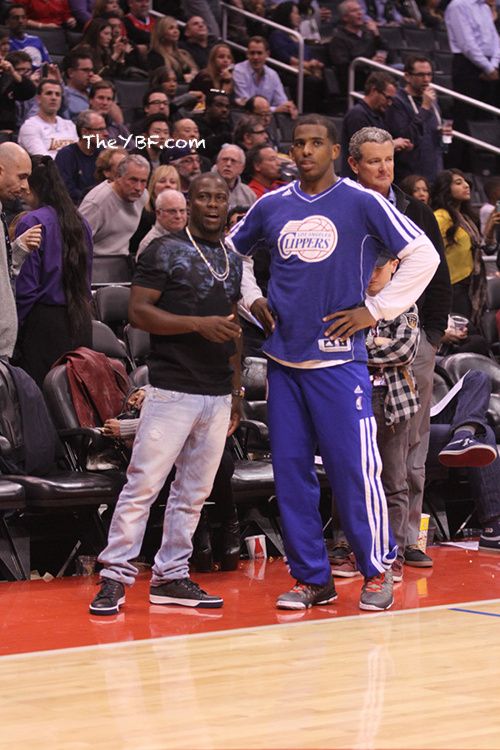 Kev talked to Clippers star Chris Paul before the game.  And right before Chris got dunked on by Kobe Bryant.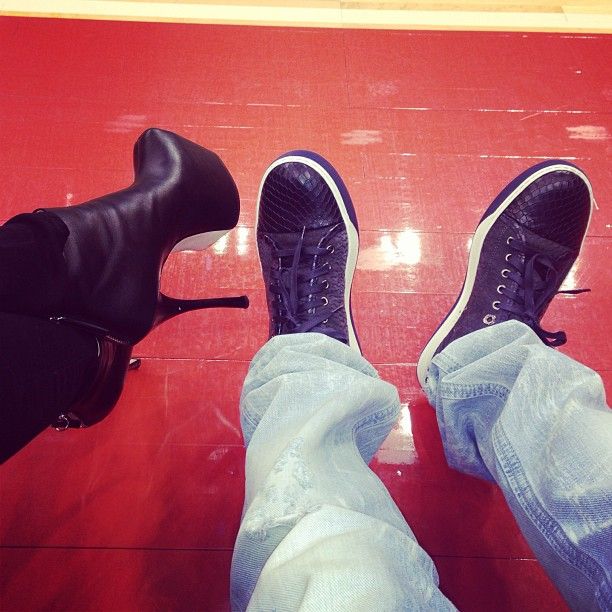 Kevin tweeted the above pic of their shoes saying, "Feet on the floor in this bitch #ClippersLakersGame".  Gotta love him.
*UPDATE*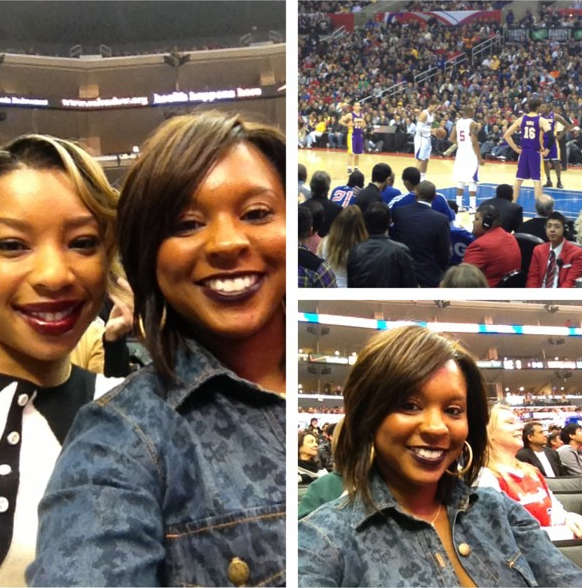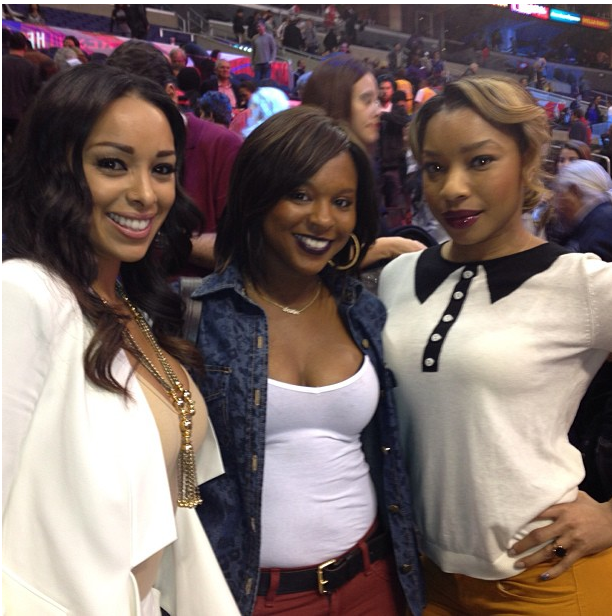 Interestingly, Kevin's ex-wife Torrei Hart was also at the game.  And she was chillin' with Gloria Govan....one of the "Basketball Wives" Torrei and her girls spoof on their "BBW" parodies. 
BONUS: Check out the most talked about play of last night's game below:
Pics: SPLASH/Instagram