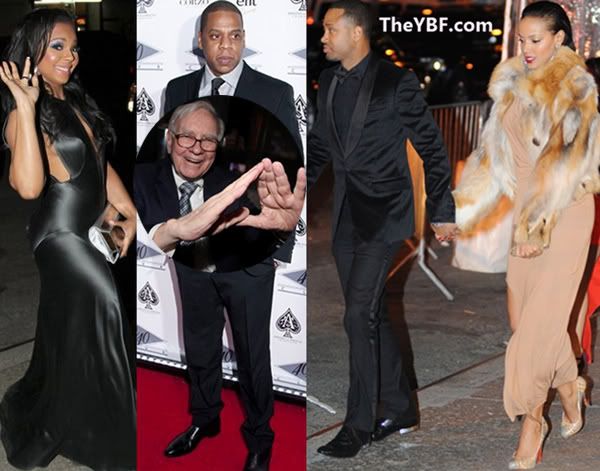 It was a BIG night for new dad Jay-Z.  He made his first appearance since the birth of Blue Ivy Carter at his 40/40 club reopening in NYC last night.  And all his celebrity friends--including a Roc-throwing Warren Buffett--came out to congratulate and celebrate.
Pics inside...
Mr. Carter looked dapper as usual arriving to his big club re-opening last night.  He flew solo as wife Beyonce stayed home with their 2-week-old baby girl.  And while Jay arrived to a crowd of folks screaming "Congratulations," he screamed out "Thank You" right back. 
He hit the carpet for a few interviews and looked to be uber excited about it all.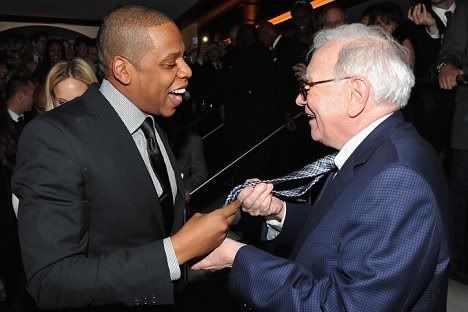 And even his gazillionaire bestie Warren Buffett came out to support.
Not much is gonna top this one.
Look who arrived holding hands:
Couple Terrence J and Selita Ebanks.  The actor and the model made a fancy arrival--loving Selita's look.
Pretty.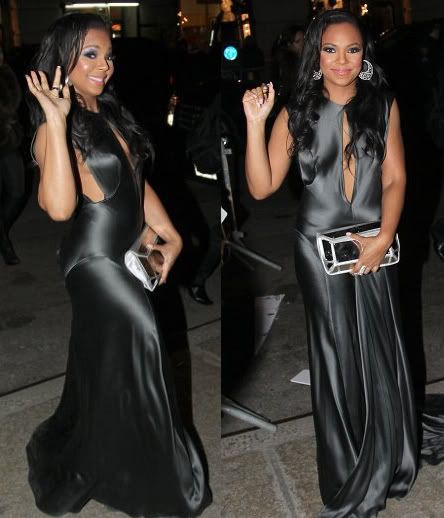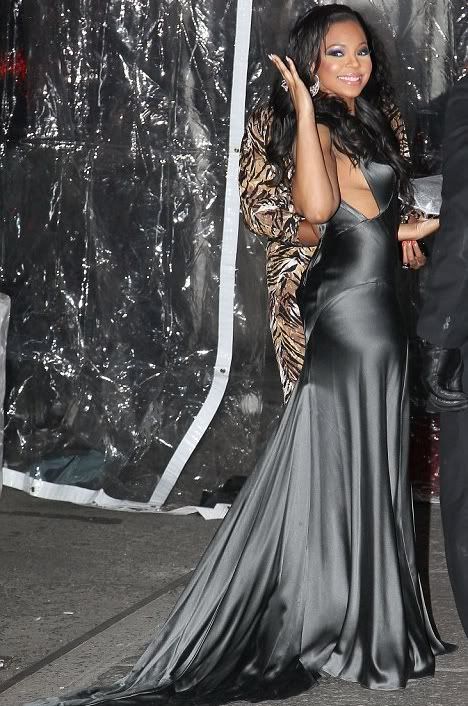 Ashanti made a fab arrival in a floor length gunmetal gown with a bust cut-out.  And posed it up with a huge bottle of Ace of Spades:
She's looking great these days.  Loves the hair and makeup.
Jay's good friend Swizz Beatz came out to the party solo dolo as well.  And made a flashy arrival in his custom made Lotus Evora GTE.  Nice.
Model Jessica White popped up in a cute purple pants suit and white turban.
Jay's long time friend Irv Gotti was on hand for the re-opening.  Wonder if he chatted up his ex labelee Ashanti who he's been beefing with for a while.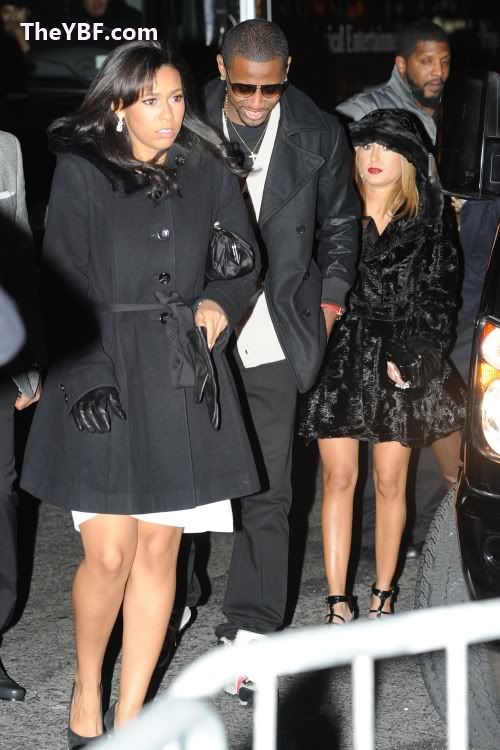 Fabolous arrived with....you guessed it...not Emily B.  But Adrienne Bailon.  That's all we'll say about that.
Roc Nation's Wale was on hand for the party. 
Yankee CC Sabathia was there of course.  And Spike Lee didn't get the dress code memo as usual, and showed up in NY Giants head to toe gear.  Somebody's excited for this weekend's game....
Pics via SPLASH