Beyonce Knowles isn't letting the below freezing temps of a frigid NYC ruin her style game.  Pics of the R&B diva hitting the streets today inside...
The "Love On Top" chick posted new pics to her Instagram page Friday night showing off her look of the day.  She managed to stay fab despite the freezing cold and trekked her nude spiked Pigalle Christian Louboutin pumps to her office in midtown Manhattan.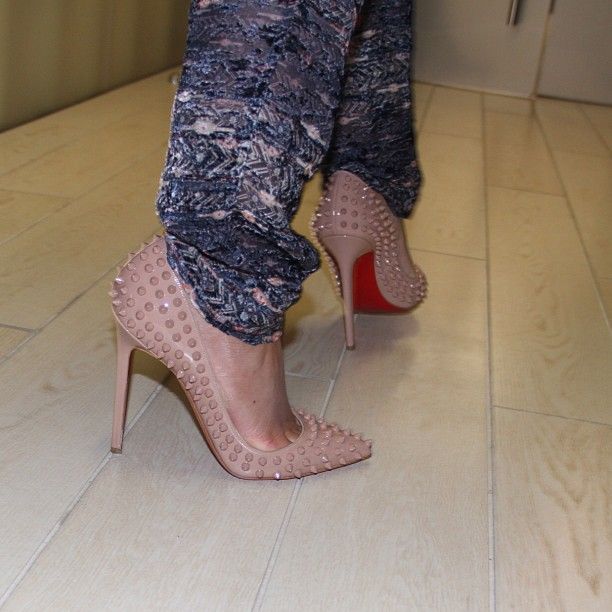 Today also marks her mom, Tina Knowles', 59th birthday, so the fam may have been off to celebrate.  Or maybe she was working on her upcoming Superbowl halftime performance coming up next month. Or...maybe working on a possible new collabo with Lady Gaga and Azealia Banks.
After Bey posted a pic of herself rocking Ratchet earrings and looking like she was having some fun on a video set--with a video camera in the background--folks started believing that she was hopping on Gaga's upcoming "Ratchet" track she recorded with Azealia Banks.  Gaga also posted her own Ratchet earrings back in November.
Azealia is a self-proclaimed huge Beyonce fan, and Gaga has already rocked out with Beyonce on two previous collabos. 
Time will tell...
Pics: Instagram