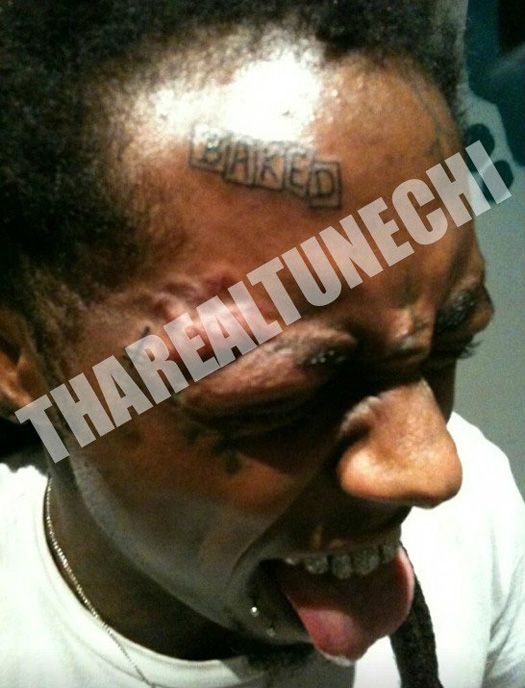 Rapper Lil' Wayne added a new piece of artwork to his face.  Check out Tunechi's face tattoo inside....
Skateboard loving rapper Lil' Wayne inked a new tattoo on his face recently.  The new tatt reads "BAKED" and is the actual logo for Baker Skateboards.  Clearly Weezy's solidifying his love for the sport.
The new tatt joins a growing collection of logos and sayings that already adorn the rapper's face. 
We guess that is what happens when you run out of space on your chest and neck....
The Randomness:
1.  Rockmond Dunbar gets engaged to Maya Gilbert.  Story