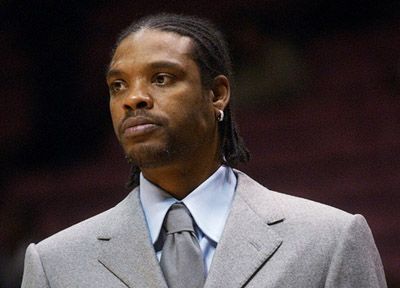 Former NBA baller Latrell Sprewell was arrested in Milwaukee, WI yesterday for disorderly conduct.  Find out what he did inside and hear why Lil' Flip says his arrest for carrying an assault rifle was bogus....
Latrell Sprewell, who used to score hoops for the Golden State Warriors and the NY Knicks, scored a court date yesterday after he was busted for disorderly conduct. 
Cops in Milwaukee responded to a residence on the east side of the city around 4:15pm yesterday after receiving two loud noise complaints.  The police report does not say why Latrell was arrested or if he even lives at the house, but we know from his past (he once choked and threatened Golden Start Warriors head coach P.J. Carlesimo) that he has a bit of a temper. 
The Milwaukee County district attorney's office is investigating and we'll keep you posted.
And in other arrests.....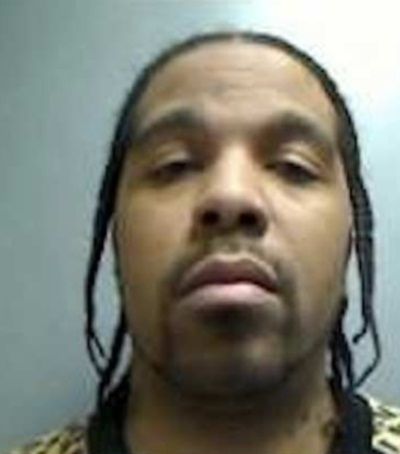 Remember we told you that Houston rapper Lil' Flip had been arrested for drug and gun possession in Louisiana?  Despite having us scratching our heads about "why" he needs to drive around with an AR-15 assault rifle, Lil' Flip claims he is within his constitutional rights to have the weapon.
It turns out that he DOES have a valid license to carry the gun in 22 states (including Louisiana) and he says he needs it because he's been shot before.
As for the marijuana....he says it was just a few "Black and Mild" cigars and he is "not one of those rappers who would carry drugs on me. I know better."
"I know they don't mess around in Louisiana and I wouldn't do anything to make me go to the big house. Especially on Christmas night."
Alrighty then....tell it to the judge.