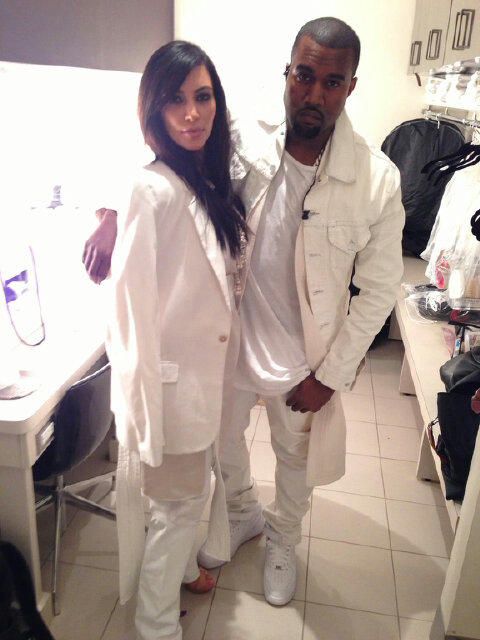 Kanye West is officially a dad-to-be.  And his girlfriend, Kim Kardashian, just gave a statement on behalf of the couple on expecting their first child together.  Check it inside...
Kim & Kanye are head over heels about their new baby on the way.  The twosome (pictured above backstage at Ye's Revel concert right after the on-stage announcement) were all smiles last night as the news hit the media.
Kim, now 3 months pregnant, just posted a statement to her own website expressing their happiness, saying they only wish Kanye's mother and Kim's father were there to celebrate as well:
It's true!! Kanye and I are expecting a baby. We feel so blessed and lucky and wish that in addition to both of our families, his mom and my dad could be here to celebrate this special time with us. Looking forward to great new beginnings in 2013 and to starting a family. Happy New Year!!!
Well isn't that special.
The next stop for the expectant parents--Las Vegas, of course.  Kim was already slated to host a New Year's Eve party tonight at 1Oak.  And she has no plans to cancel.
Pic: Twitter