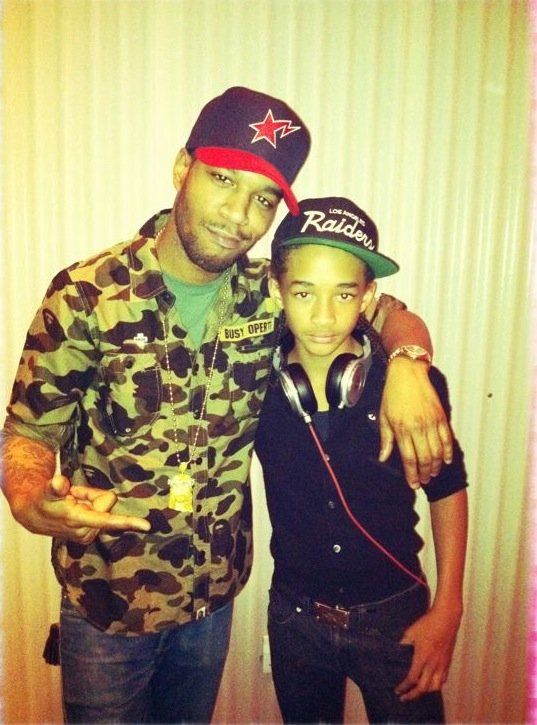 Most folks didn't catch it till recently, but Jaden Smith snuck and dropped his newest collabo on Christmas Eve.  This one is with Kid Cudi and it's called "Higher Up."  Peep it inside...
The track is originally a Kid Cudi song, released back in 2009.  So the new version of this track keeps Cudi's vocals and adds 14-year-old Jaden's verses.  And a few of his verses are talking about his dress-wearing fashion and a few apologies to his parents about being vocal about some things he saw that were hard to forget.
"I'm different, dawg, I wear dresses/ I'm not upset you don't mess with my style 'cause this stuff's aggressive," Jaden raps.
Meanwhile, Jaden's starring in another film with his father, Will, called After Earth.  And is also working on his own clothing line, MSFT.
Listen to "Higher Up" below: