Flight actor Denzel Washington is on his annual yacht vacay around his favorite luxe caribbean cities.  Pics of Denzel taking his wife, Pauletta, and their son pulling up to Anguilla for his birthday inside...
Denzel and Pauletta were spotted sipping champagne in St. Baths the day before.  And for Denzy's 58th birthday yesterday, the couple and their son yachted over to the nearby island of Anguilla (where they have also been going for years) for the 2012 Anguilla Festive.  And to hit the golf courses with  legendary athletes Michael Jordan and Gary Sheffield, who we hear are also in Anguilla for the Holiday: 
They hopped off their yacht to hit up a fabulous beach, then took their small boat back to their massive yacht.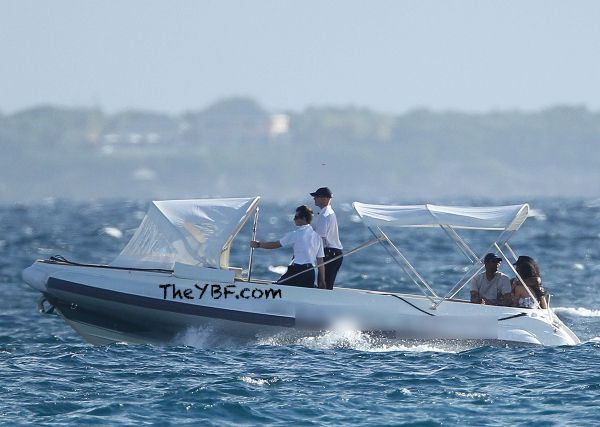 Must be nice...
Pics: Splash