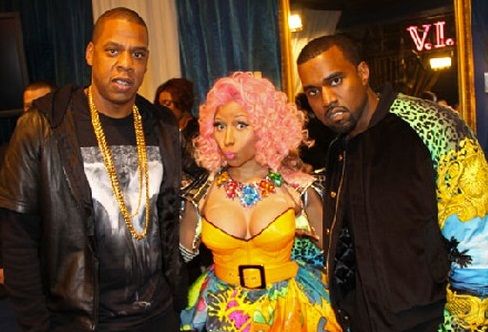 Many of the music biz's top recording artists like Rihanna, Nicki Minaj, Kanye West and Lady Gaga saw their social media impact decrease dramatically as YouTube "cancelled" millions of "likes" and "views" of their videos. Find out why inside...
Some of music's biggest viral videos like Beyonce's "Single Ladies," Lady Gaga's "Bad Romance" and Psy's"Gangnam Style" saw their social media impressions decrease as YouTube recently cracked down on fraudulent view count-building techniques called "black hat."
The crack down affects the nations' largest recording companies--Sony and Universal--who were stripped of 2 billion hits after YouTube cracked down.
So what exactly is black hat?  It's "the term used when hackers artificially build up the numbers of views or likes on a YouTube video - enabling them to make clips appear far more popular than they really are and increase their exposure on the site."
YouTube doesn't come right out and accuse companies like Sony or Universal of hiring hackers to do this.  But how else would it have been done?  They stated,"This was not a bug or a security breach. This was an enforcement of our viewcount policy."
Universal, home of Rihanna, Nicki Minaj and Justin Bieber, lost a total of one billion views in the video site's biggest ever crackdown.  Alicia Keys and Rita Ora lost 850 million.
It's well understood that YouTube operates as an unofficial music chart.  So for promotional purposes, it sounds a lot sexier to say Rihanna's "Where Have You Been" video got 100,000 likes and 25 million views versus 1000 views and 25,000 likes. 
The longterm impact of the crackdown won't likely hit folks like Justin Bieber in the pocket, but will impact people who rely on their "view count" for advertising purposes on the YouTube channels.
We guess folks will have to go back to the old hustle and grind of actually asking people to spread the word about their pages and channels.  Or just having talent....