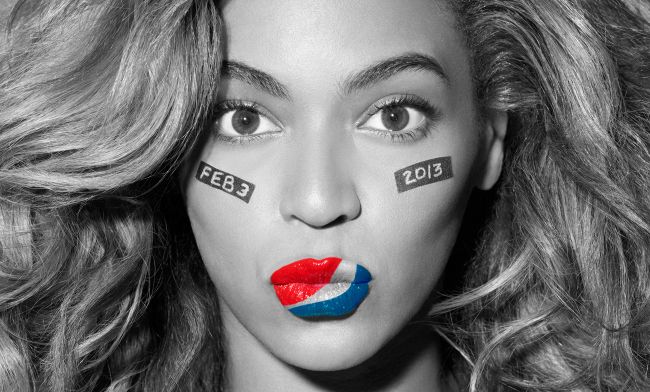 With a new colorized promo pic for her upcoming 2013 Pepsi Super Bowl Halftime show, Beyoncé is rounding up fans to become a part of the big performance.
Check out how YOU can be included (without even having to trek it to the Superdome) inside....
Fans will have the chance to kick off the first ever crowd sourced Halftime introduction and welcome Beyoncé to the stage.
Pepsi and Beyoncé are inviting fans to help make this year's Pepsi Super Bowl Halftime Show the most memorable and compelling Super Bowl performance ever. Beginning on Saturday, December 29th, fans are encouraged to submit photos of specific poses in hopes of being selected for a chance to be part of a crowd sourced Halftime introduction spot and welcome Beyoncé to the stage on CBS on February 3, 2013.
In addition, people who submit their photos will be entered into a drawing for a chance to be one of 50 lucky fans selected to perform on the field as Beyoncé and her dance team take the stage during her Pepsi Super Bowl Halftime Show.
In order to enter, fans will have to log on to www.pepsi.com/halftime and enter photos for specific poses, such as head bops, toe taps, jumping, and more. See below for additional rules of photo submissions.
Additional Rules:
• Only fans 18 and older can submit photos
• Background images should be generic and non-identifiable
• Fans can't wear clothing which has an identifiable logo
• Photos has to be high-res and taken with a camera
• Fans has to be open to signing a photo release form
The site goes live tomorrow (Saturday)...so get your best pics ready!
Sponsored