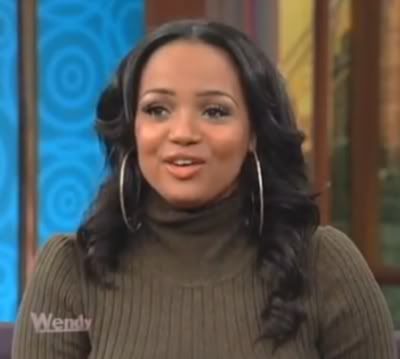 Former child star Kyla Pratt is all grown up and with a child of her own whom she talked about on "The Wendy Williams Show."  Get the deets on her baby and her relationship inside and find out about Big Boy losing over 500 lbs. 
Kyla Pratt stopped by the "WENDY" show today to promote her new role on BET's "Let Stay Together" and most importantly, she cleared up rumors about her personal life.
The ish hit the fan a while ago after fans found out that Kyla had a 1-year-old daughter named Lyric (reportedly with a former stripper). 
Kyla, who's 25, told Wendy that she did not announce her pregnancy because she didn't want to deal with the negativity that some of her industry girlfriends dealt with when they had babies out of wedlock.  But she said, again, that she did not hide.  She says she went to Disneyland (while 8 months pregnant) and had a baby shower attended by 200 folks, including her BFF, actress Jennifer Freeman.
She says her man KP is a former competitive stripper (even though she tried to give it a different name in that long letter a while ago) and now works as a tattoo artist.  She then showed off the tatt he put on her wrist of their daughter.
Plus, she says marriage is definitely in the future!
Watch Kyla's interview here:
And later on "WENDY".....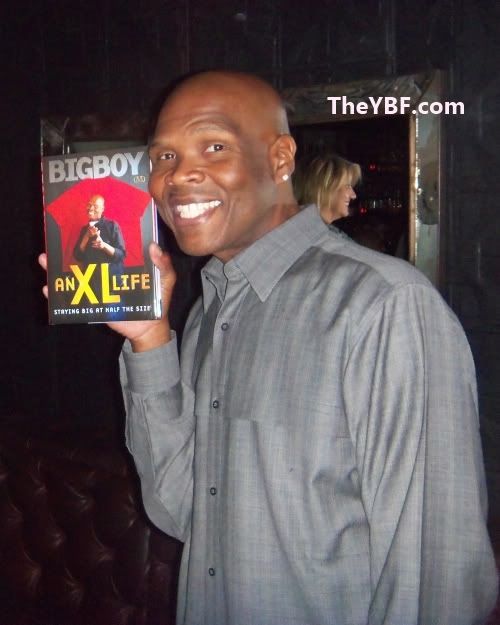 Big Boy dropped by to promote his An XL Life book where he talked about having surgery to lose 500lbs in order to save his life.  But during the interview....Wendy jokingly offered him a twinkie!
Also during their chat, he revealed that he simply wanted to live and he knew his lifestyle was very unhealthy.  He also added that he had a vision that he would be dead in a year if he didn't get fit.  He now encourages others to get healthy and choose life.