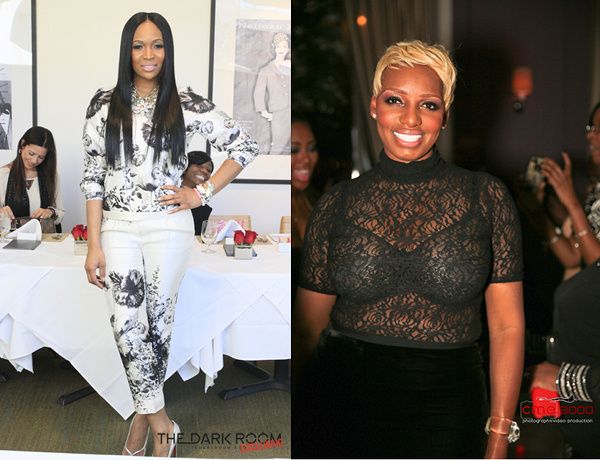 Reality tv and sitcom star Nene Leakes threw a stylish holiday bash for friends and family in Atlanta recently.  See Nene ring in the holidays with Kenya Moore, Terri J. Vaughn and more inside and photos from Marlo Hampton's charity event....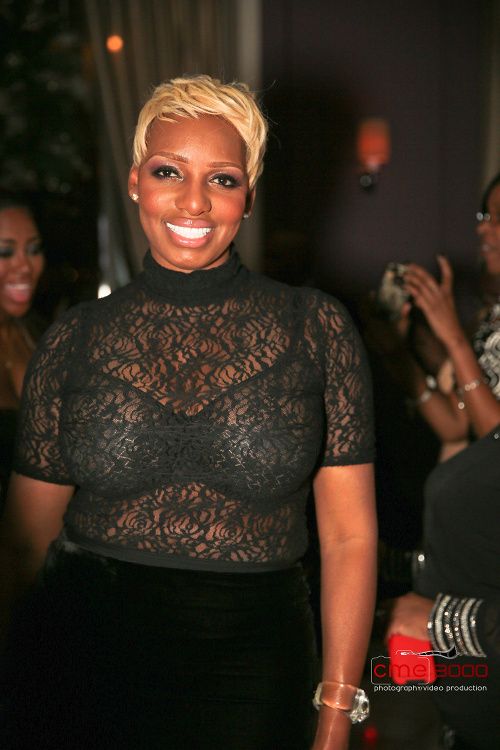 Celebrating her year of success, Nene Leakes threw a huge holiday bash in Atlanta recently.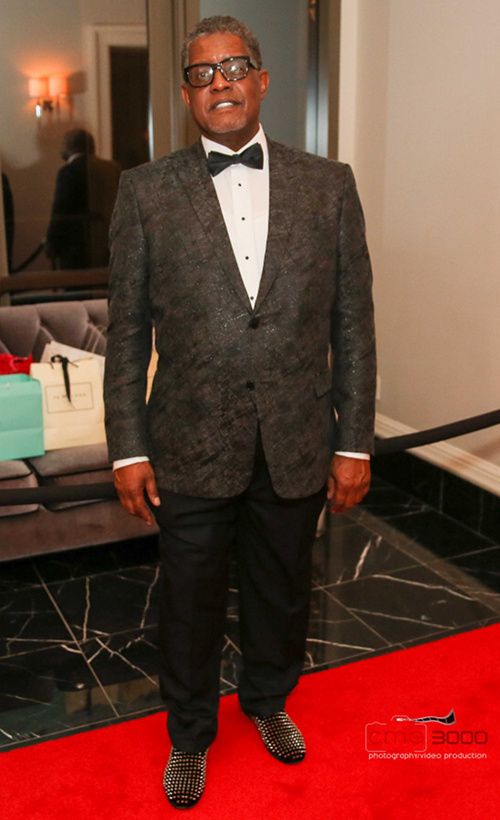 She and "ex" husband Gregg Leakes looked like royalty as they walked into the Mandarin Oriental hotel in Atlanta.  NeNe loves herself some black lace doesn't she?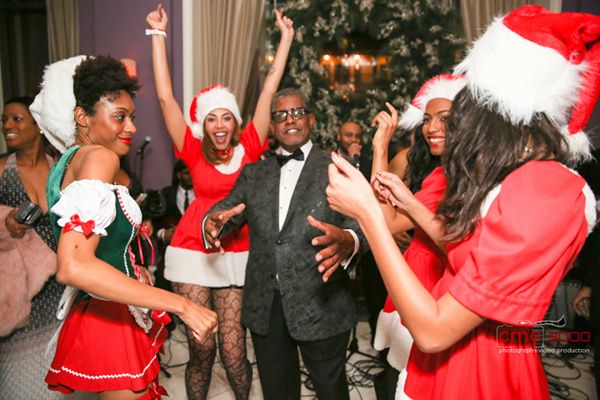 And Gregg looked very dapper dancing with Santa's girls at the party.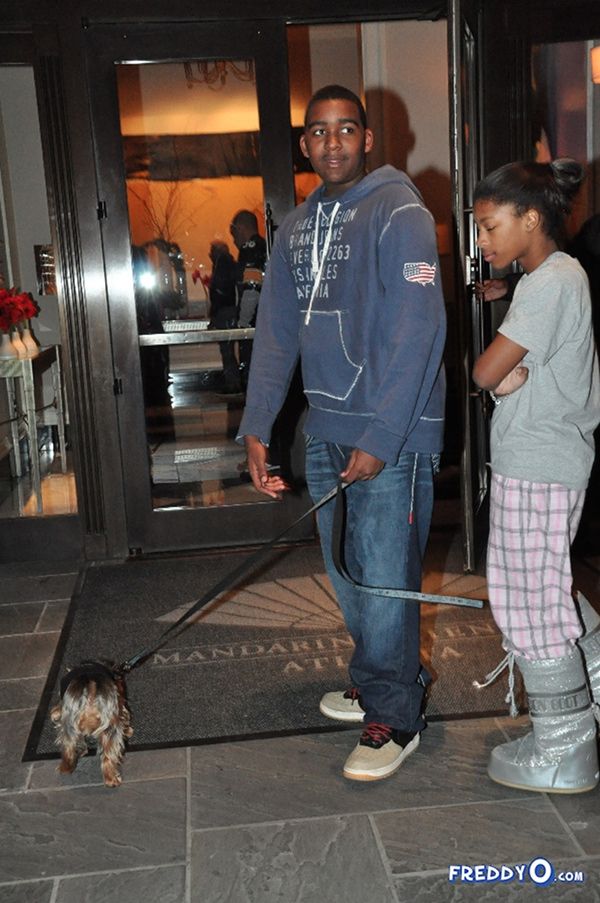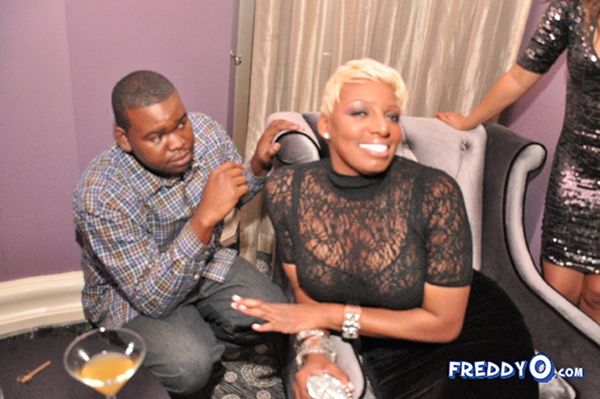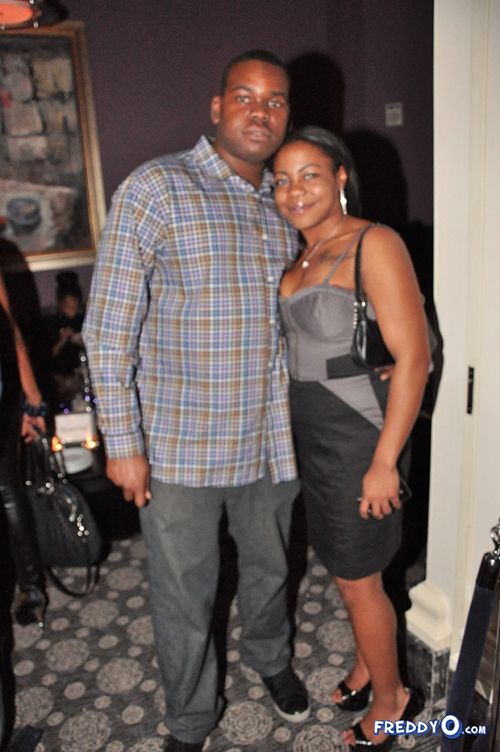 And it was a family affair with Nene's kids Brentt and Bryson also in tow.  And we assume Brent's baby's mama.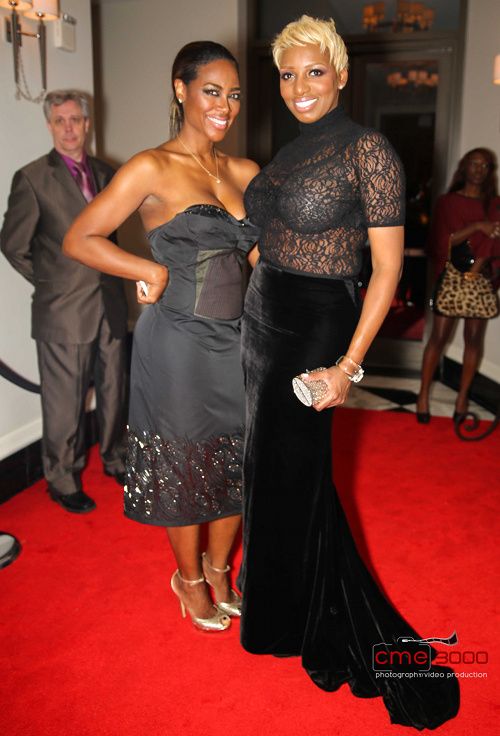 "RHOA" co-star Kenya Moore helped celebrate the season with Nene.  Not feeling that dress for Kenya in the least bit.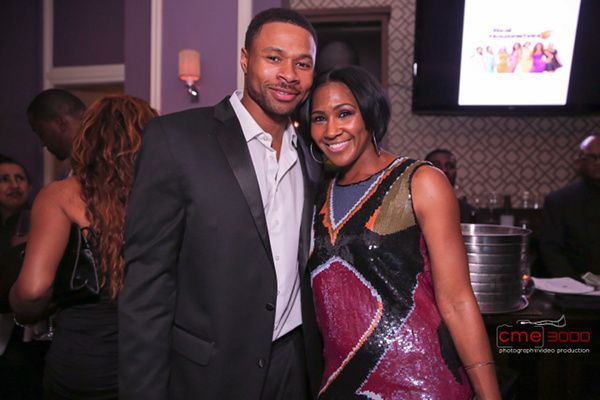 Actress Terri J. Vaughn was spotted with husband Karon Riley.
Terri also posed with Mimi Faust and Ebony Steele from the Ricky Smiley Morning Show.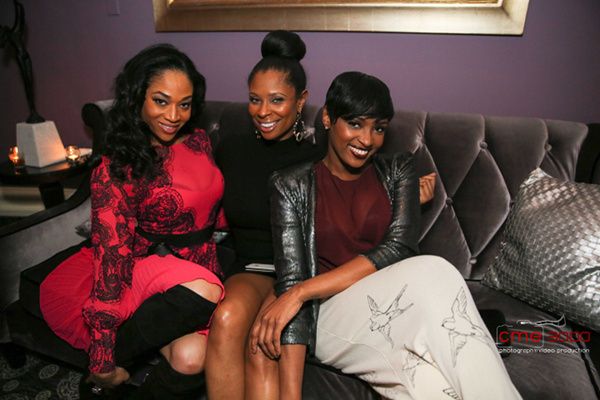 Former "BBW" star Jennifer Williams and Mimi's BFF and co-star Ariane Davis.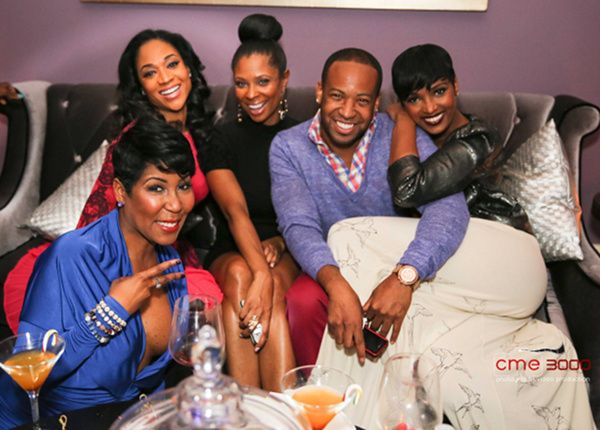 Reality tv producer Carlos King also joined in the fun.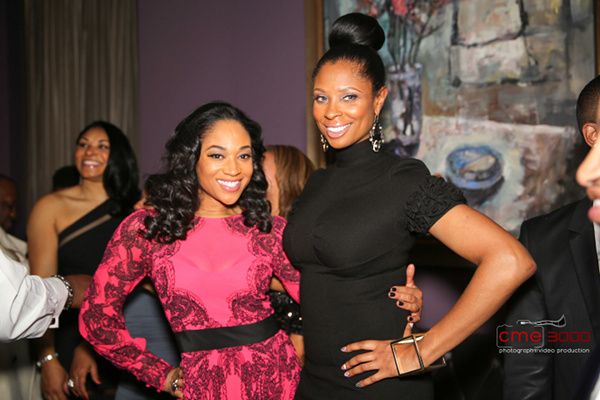 Mimi and Jennifer flashed their pearly whites for the camera.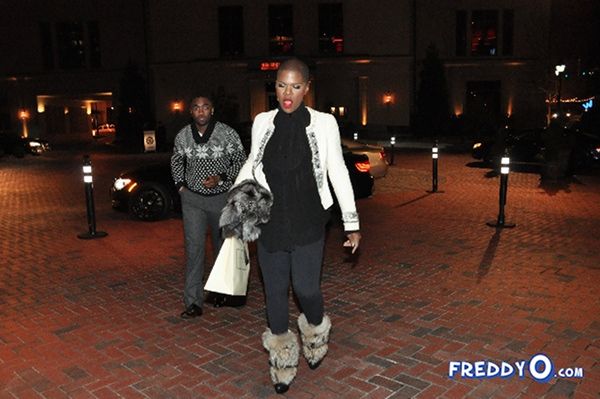 Hey Miss Lawrence!  The fierceness was out honey.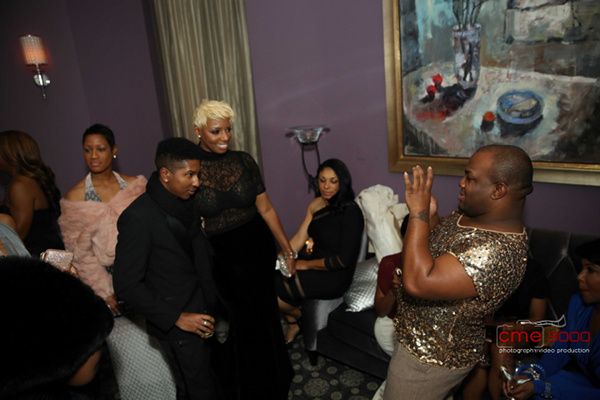 Derrick J also snapped a few holiday pics with Nene.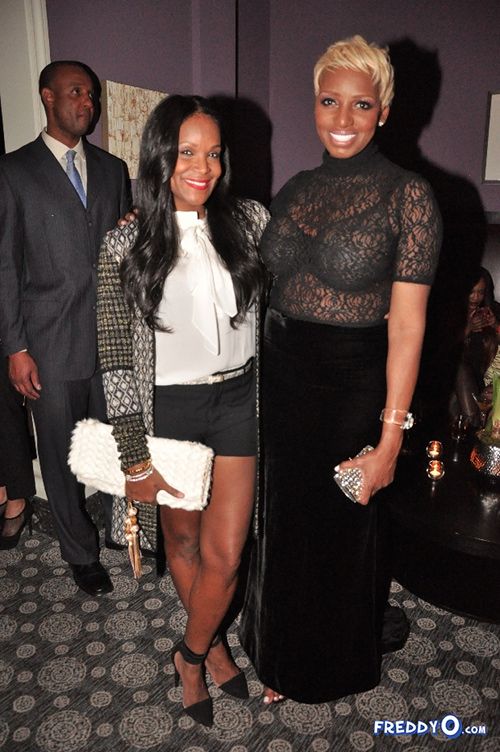 Tameka Raymond posed with Nene inside the party.
Jennifer Williams posed with Tameka for a pic too.
Q. Parker's wife Sharlinda was also spotted with publicist April Love.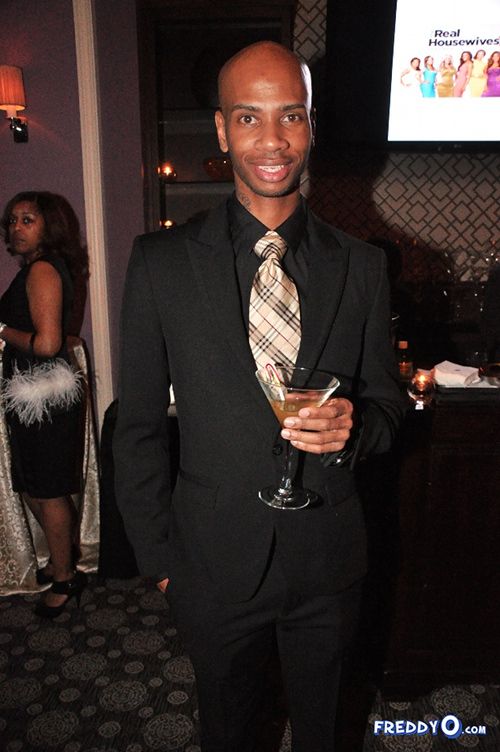 Designer Reco Chapple was there.
Fun times.  Bet you Greg hit the Dougie like he was 20 again.
And speaking of Atlanta folks....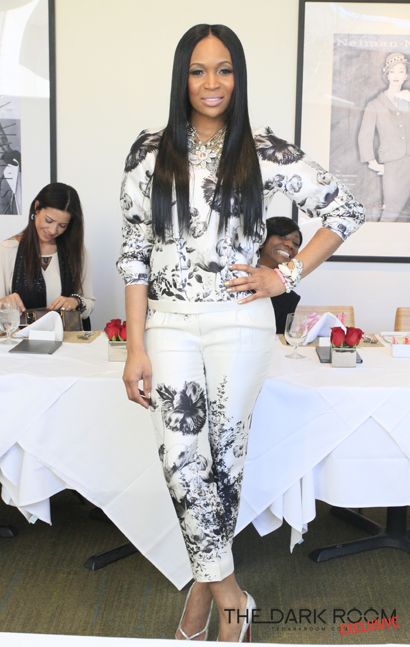 Marlo Hampton, former "RHOA" co-star, hosted a brunch for her "Glam It Up Girls!" foundation.
The brunch was hosted at Neiman Marcus Buckhead where Marlo posed with Neiman Marcus' publicist, Rebecca Brodnan.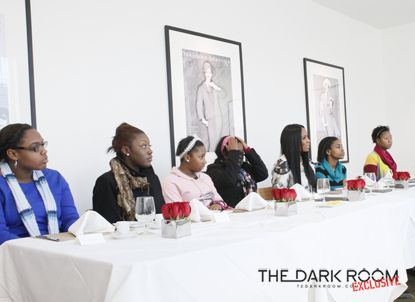 Marlo's foundation focuses on helping underprivileged teen girls in foster homes transition into life on their own.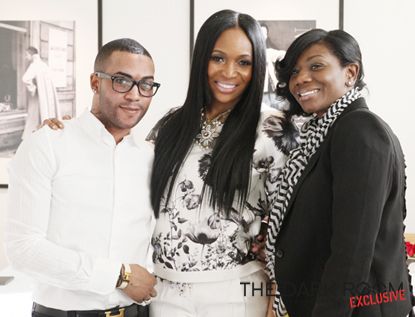 In addition to seminars on skin, finances, and styling, Marlo offered the ladies words of encouragement saying, 
"I stand here today a version of myself I had never dreamed possible. I could not have imagined arriving at a place of inner peace, confidence, strength, perseverance and drive. I could never have envisioned arriving at a place of gratitude, for through my hardships, my pain and endless difficult times I have become the woman I am today."
At least she's putting her flyness (whoever is funding it) to good use.
BONUS: Check out Kenya's melt down of delusion from last night's "RHOA" from their last night in Anguilla.
Photos via Chris Mitchell / CME 3000/Robert Ector/FreddyYo.com