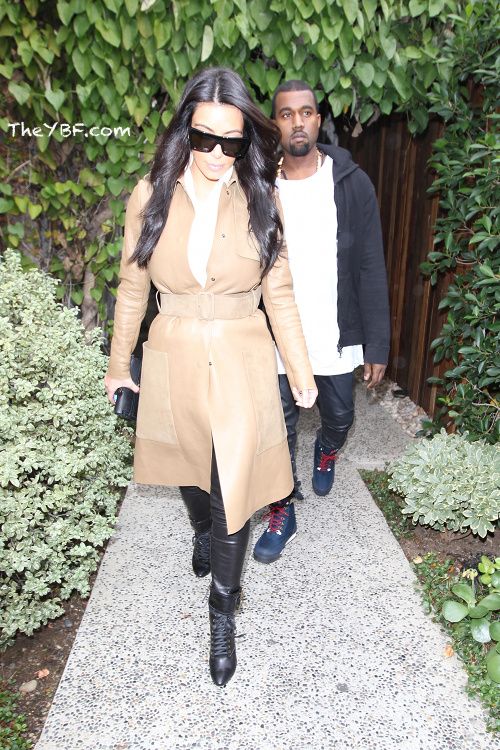 Kanye West and girlfriend Kim Kardashian were spotted out and about in LA yesterday.  Find out what they were up to inside...
Kim Kardashian and Kanye West, who're in LA to celebrate the Christmas holidays with Kim's family, were seen coming out of the Andy Lecompte hair salon yesterday.  The couple wore matching leather pants (as usual) and Kim spiced up her look with a tan leather coat.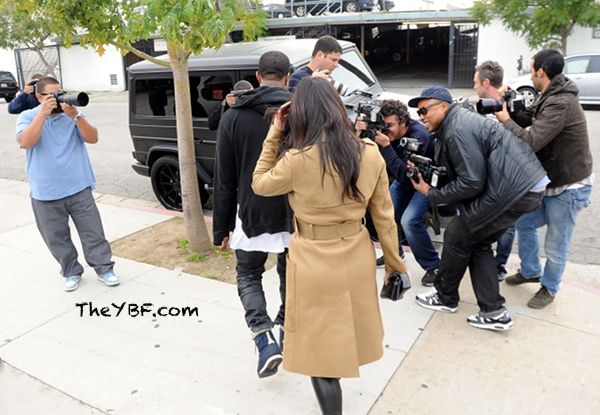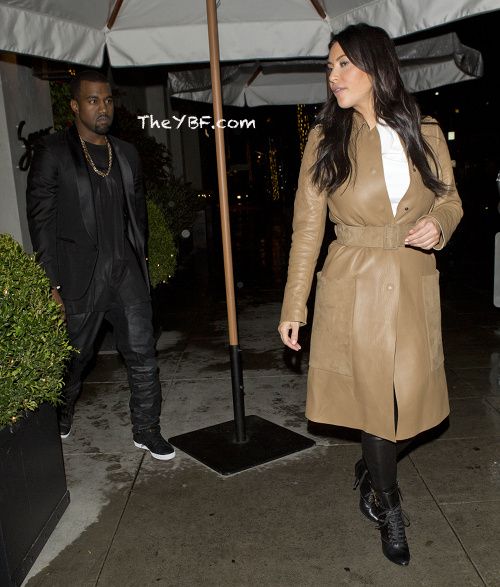 Fortunately for Kim, an umbrella shielded her hair from the train as the couple left Spago in Beverly Hills.
Then they pumped gas in Union City.
And though he did help raise money for Hurricane Sandy victims at the 12-12-12 concert, producers are mad that Kanye's tracks won't appear on the concert disc that's anticipated.   A source told the NY Post, "Everyone's being too polite about Kanye not doing it. No one knows for sure why he refused, whether he knew in advance his performance wouldn't work because it was a long megamix of his hits and would be a pain to clear, or whether he didn't want to be in the company of those artists on the album."
Photos via SPW/Splash