Rihanna made a huge donation to a hospital in Barbados in the name of her beloved grandmother yesterday. Find out what she donated inside and see her sexy Chevron striped bikini pics from her villa.....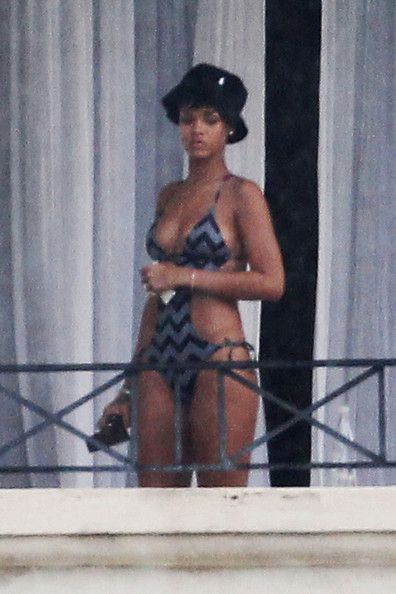 Pop star Rihanna (who's currently on holiday) made a sizable donation to Barbados' Queen Elizabeth Hospital yesterday in the name of her  late grandmotherClara Brathwaite. The donation came in the form of three pieces of equipment worth more than $3.5 million in Barbados dollars (or around $1.75 US dollars).
During the presentation, which she attended with her mom Monica Fenty and grandfather Lionel, the radiotherapy department at the hospital was renamed the Clara Braithwaite Centre for Oncology and Nuclear Medicine.  Rihanna told the crowd that the Clara Lionel Foundation was committed to improving medical treatment at the facility and she thanked Chief Executive Officer Dr Dexter James and his staff for facilitating the donation.
She added,  "This was my way of giving back to Barbados, in a form of philanthropy, by assisting the QEH in its continued modernization program...I believe that this will have a huge impact on the people of Barbados. This was all done to save lives or at least extend them."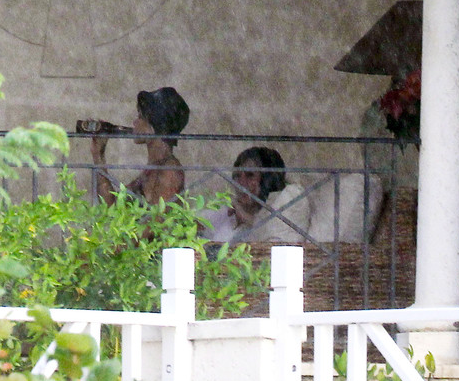 After the reception, she was spotted on the balcony at Cove Springs House, where she was seen drinking Banks beers and smoking cigarettes with friends.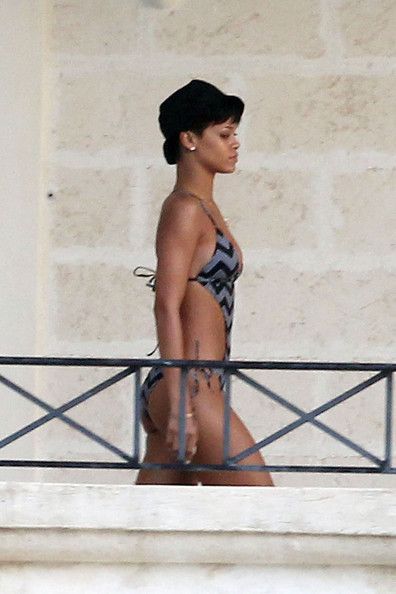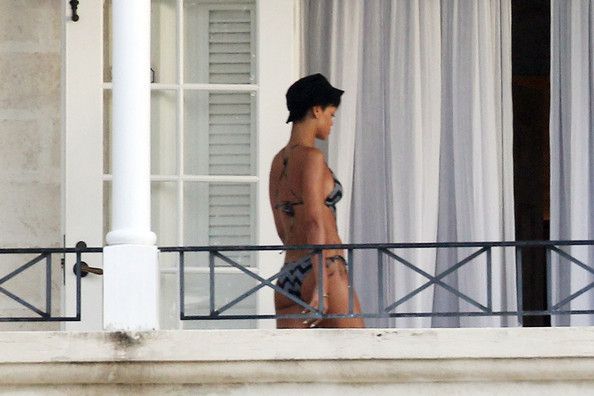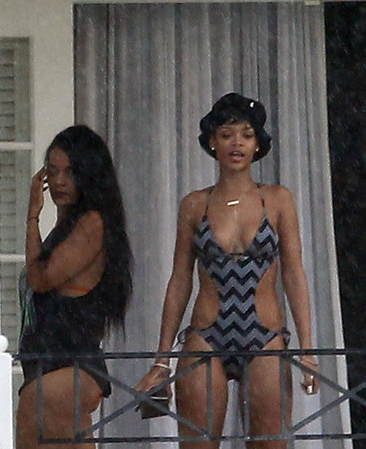 She was joined by Capricorn Clark (Diddy's ex asstistant and Cassie's manager.)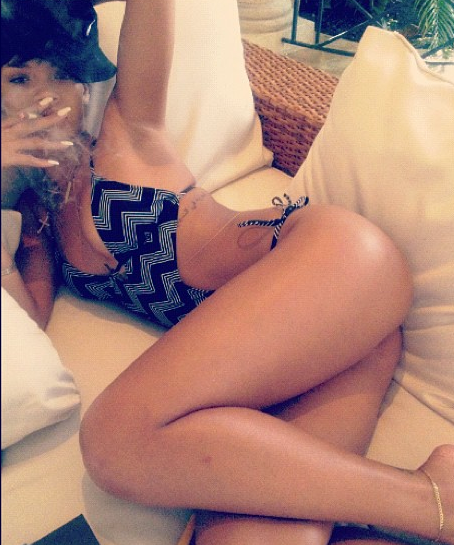 She posted a pic of her black and grey Chevron striped bikini on Instagram with the caption "Your Fave."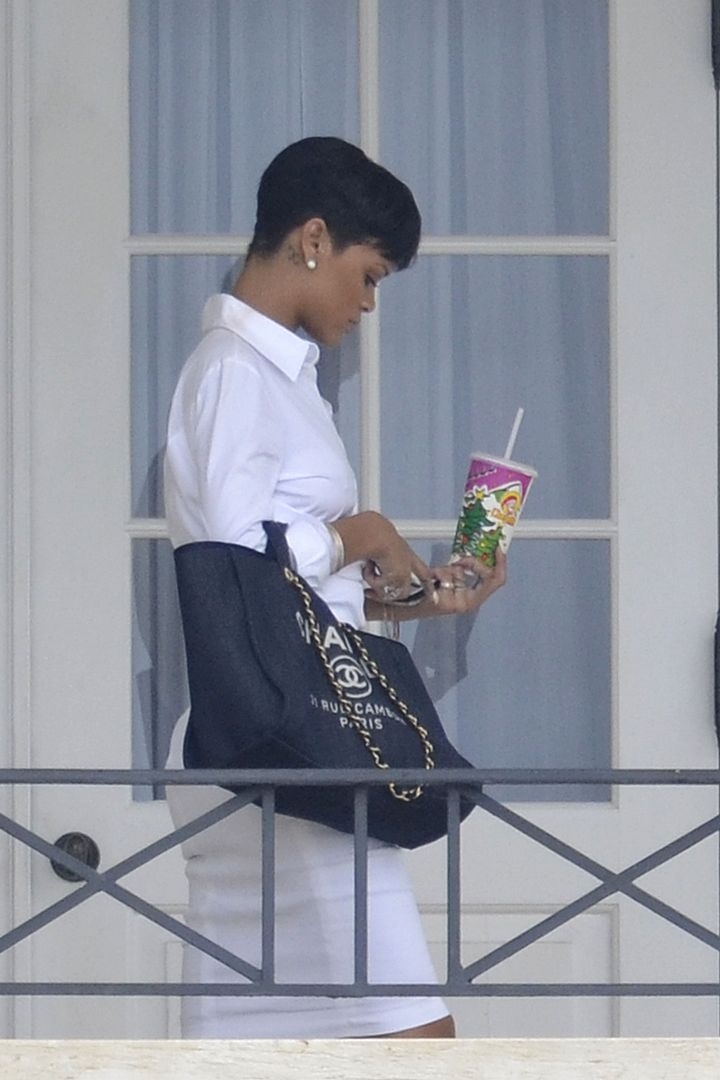 Later in the evening, she was seen leaving the hotel wearing a crisp white shirt as she continued her vacation.
Photos via RCN/Instagram