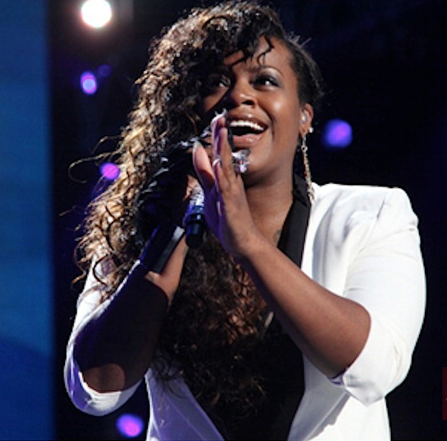 Fantasia has released a new single to close out 2012 called "Lose To Win." Listen to the song inside and find out what radio station "checked" Keyshia Cole for thinking she was their headliner.
As the Barrino family offers comfort and support to Joseph "Teeny" Barrino, who was recently robbed at gunpoint, Fantasia has released some new music to close out 2012.  Her new song, "Lose to Win" takes her in the new direction of the "rock soul" that she spoke about earlier.  
Listen to "Lose To Win":
In other music news.....
Singer Keyshia Cole was really pissy about 106KMEL in her hometown of Oakland, CA asking her to open for The Weeknd, a singer who's resume is a lot shorter than hers.  She took to Twitter to express her frustration....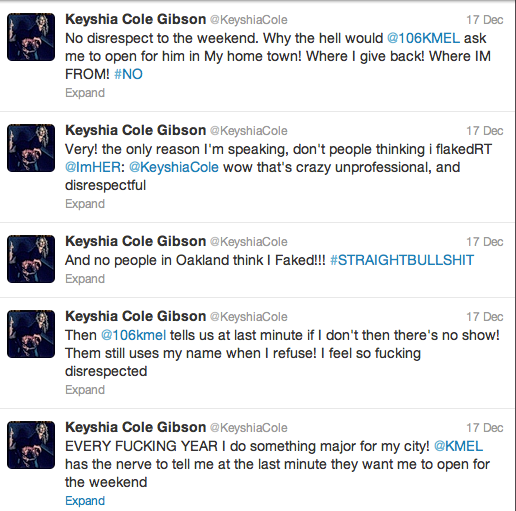 But 106KMEL attempted to "check" Keyshia by telling TMZ that they had NEVER booked her as a headliner.  They said, 
"We were surprised to see Keyshia Cole's Tweets the night of our show ... as she was never scheduled to be the show's final act.  When we were notified a week before her performance that she planned to cancel, we immediately removed her name from all advertising and promotion and offered refunds to those fans who requested."
Hmm....sounds pretty suspicious.  We're sure Keyshia's people asked AHEAD OF TIME where she'd fall in the show's lineup.