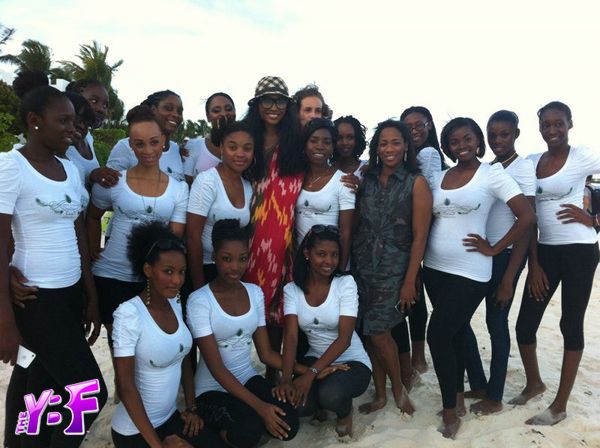 Cynthia Bailey didn't just spend her recent vacay on the island of Anguilla drinking, watching Kenya& Porsha fight and getting her vows renewed.  She also took some time to work with a modeling team on the island and giving them a few of her veteran pointers.
We've got exclusive behind the scenes pics and deets inside....
As the trio of Anguilla episodes of "The Real Housewives of Atlanta," we've got a few pics and details Bravo may or may not show you from the ladies' trip. Since it doesn't include the drama and fights.
Model Cynthia Bailey brought the skills she teaches at her Bailey Agency School of Fashion along with her on the trip.  And she spent some time--in between rum punches and some QT with her hubby Peter--sharing her industry wisdom with a promising group of young girls from the Panache Modeling Team. 
Cynthia gave them stories from her experiences as a super-model and spoke to the girls about the important role of self-esteem and confidence.  And snapped a few pics with the ladies.  Sweet!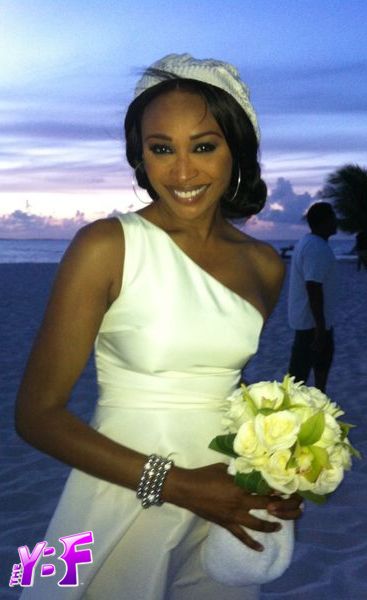 And as for that beautiful wedding-redo surprise, we've got a few exclusive personal pics from the super sweet and romantic ceremony at Anguilla's Sandy Island that Peter surprised her with.  After their fiasco of a wedding last year, he more than made it up to her.  With real flowers this time from Black Orchid Florist.
Cynthia looked gorge and snapped a pic with the owner of Sandy Island, Ms. Simone Connor.  Gotta love a successful black woman who owns the family-owned property that's catered to tons of celebs for decades--Michael Jordan, Demi Moore, Cindy Crawford, Bill Gates, Mariah Carey, Bob Johnson, Sofia Vergara and Denzel Washington have all stopped at Sandy Island for vacay and celebrations.
And we've got a few more behind the scenes pics of Cynthia kickin' it with the island's Parliamentary Secretary Hon. Haydn Hughes (who Kenya was heavily flirting with on the show) and brand strategist Marvet Britto, who represents the entire island of Anguilla: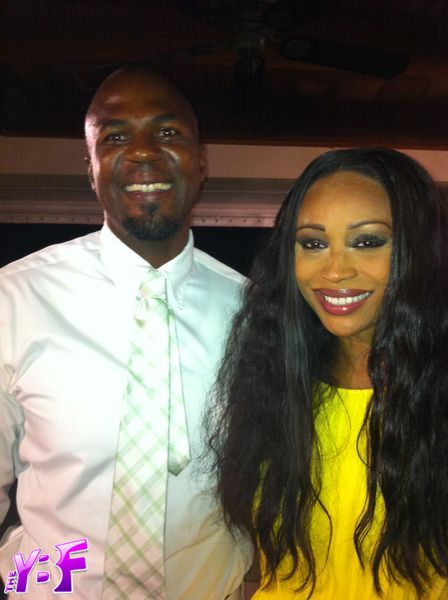 Fab times!
Check out Cynthia & Peter's sweet wedding re-do below: