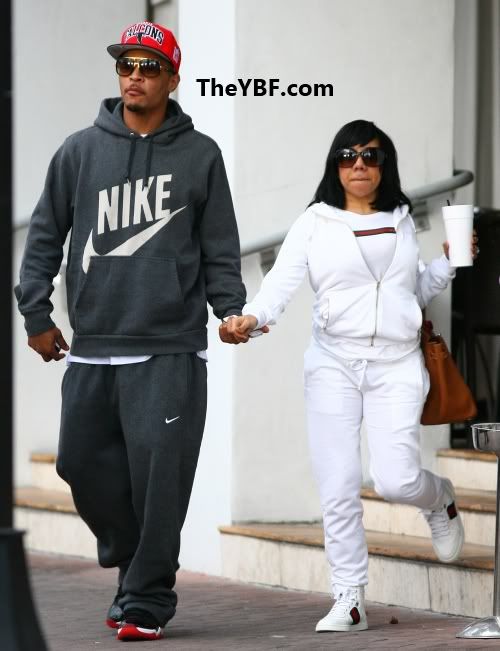 T.I. and his wife Tiny were spotted in Miami yesterday holding hands and chillin' out after Dwyane Wade's birthday party. They even bumped into legendary basketball star Magic Johnson.  See the pics inside.....
The King and Queen of the South (their words, not ours), T.I. and Tiny, were seen leaving Prime Italian restaurant holding hands yesterday, after having dinner.  Dare we say Tiny looks nice with this jet black bob of hers?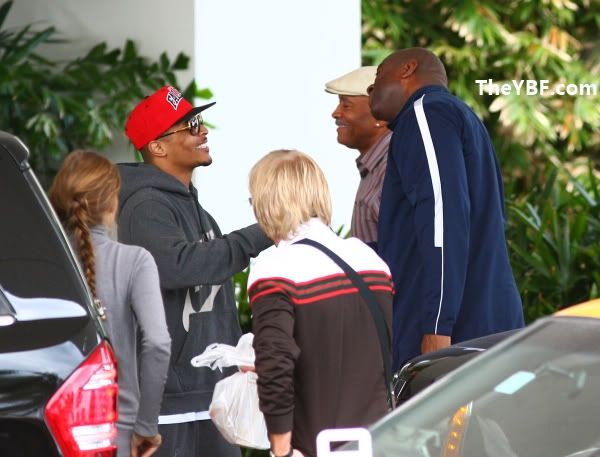 While waiting for their car outside the hotel, they bumped into Magic Johnson who was checking in. I'm sure that convo was interesting...
BONUS:
Watch a clip of last night's episode of "T.I. and Tiny: The Family Hustle" where Tiny puts conditioner on T.I.'s head to make his hair lay down.  These two...
Photos via Momo/JCFL/Splash News