Chris Bosh and his wife Adrienne kicked off the holiday season recently by bestowing numerous gifts on Miami youth. See the pics inside as well as NY Giant MathiasKiwanuka and Tessa Kiwanuka's shopping event in NYC. ...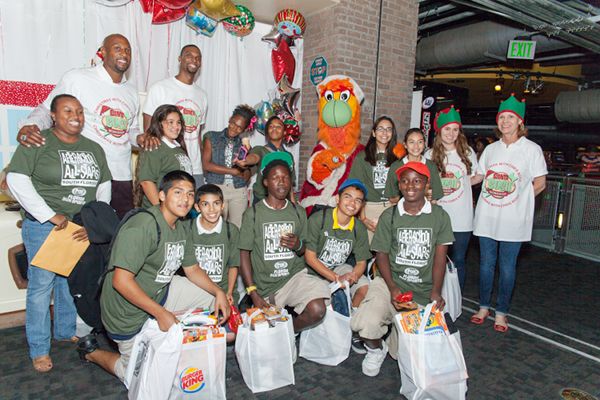 Yesterday, Christmas came early for a few Miami youth who received gifts from Chris Bosh's foundation TEAM TOMORROW.  Hosted at GAME TIME, they attended were treat to food and games co-sponsored by Burger King.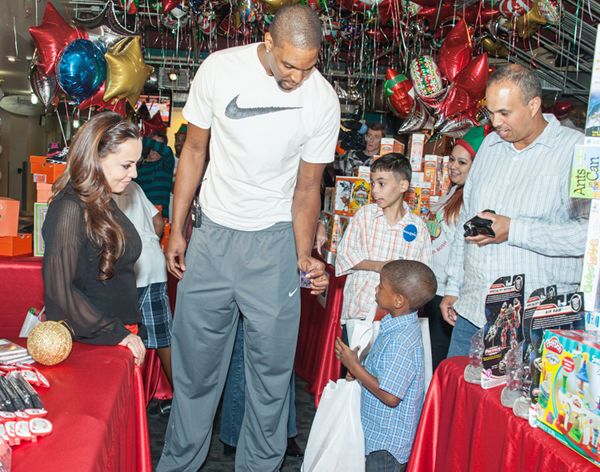 Chris' wife Adrienne and daughter Trinity were both at the event to support Chris and the foundation.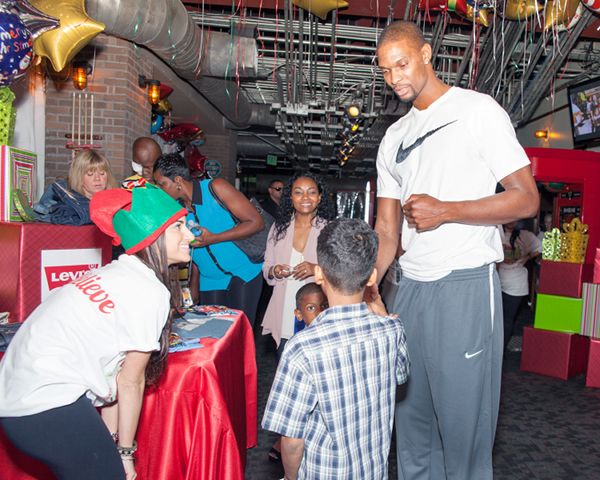 The star athlete created a pop up shop, where no kid left empty-handed after visting "Santa Bosh's Workshop."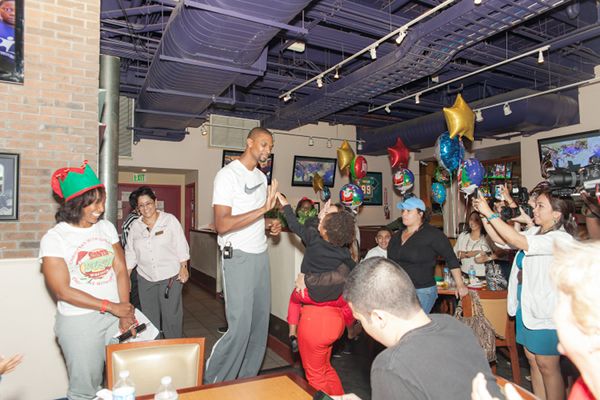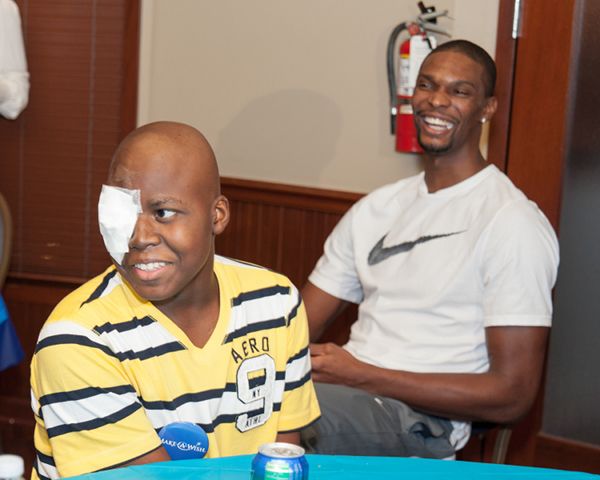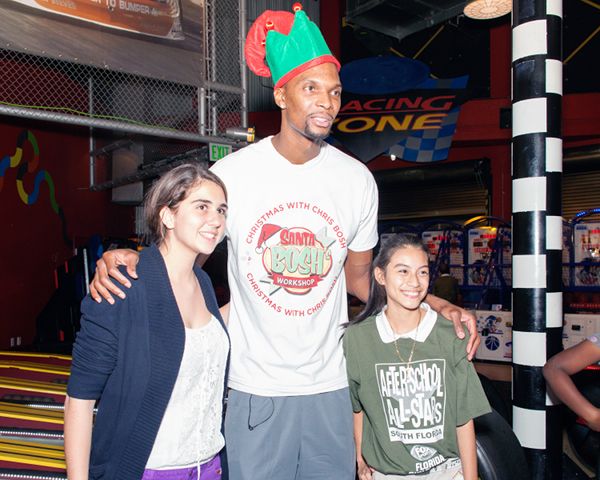 In the midst of all the gift giving, Chris took some time out to play games with the kids.
And on Madison Avenue in NYC...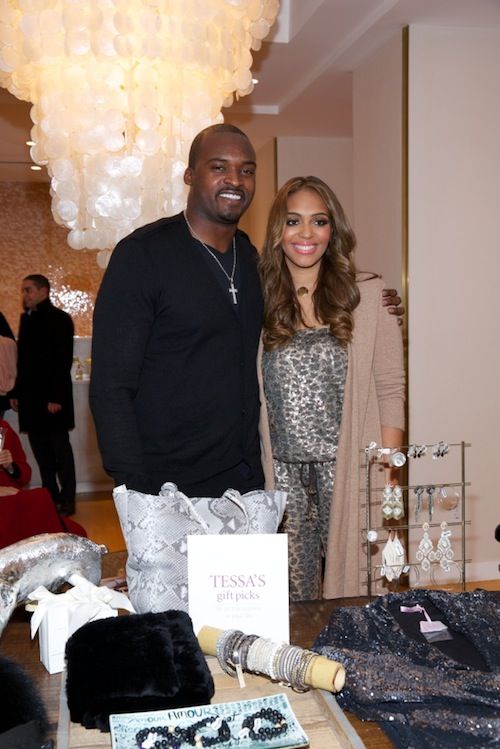 New York Giant baller Mathias Kiwanuka and his gorgeous new wife Tessa hosted the #GiftHerCalypso shopping event at Calypso St. Barth on Madison Avenue in NYC last night. The fab couple picked out some of their favorite items and helped guests find last minute gifts.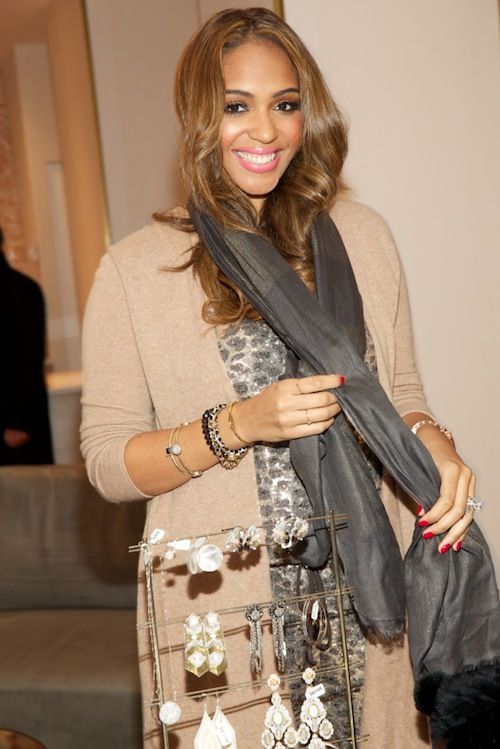 The store is home to some of Tessa's favorite things like Black Agate Bead Bracelets, Shiny Black Bracelets, and Marciella Chainmail Bags.  So she picked a few out for her "curated" gift table.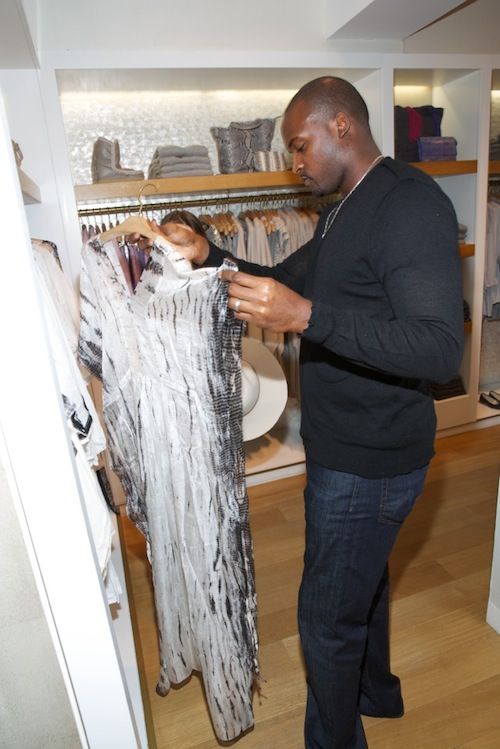 And during the event, Mathias laced his wife with a Jessica Barensfeld gold cuff from the Calypso St. Barth collection.  Nice.