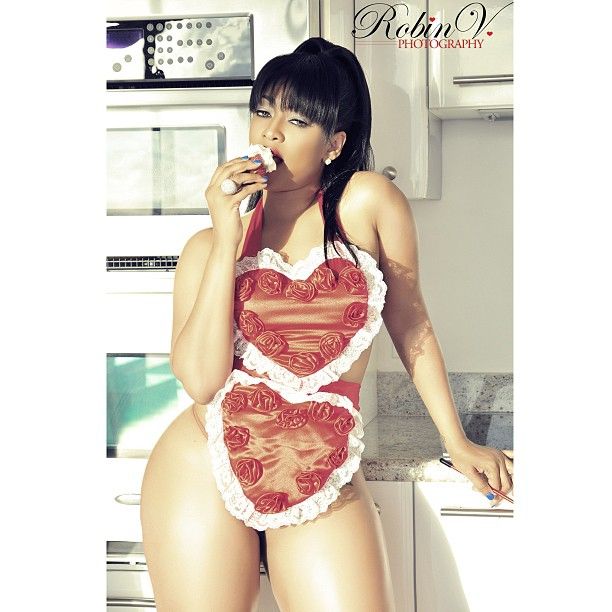 It's no secret she's one of our fave girl crushes in the game.  And her recent early Valentine's Day inspired photoshoot shows why.  Check out rapper Trina flaunting her curvy cakes in hardly anything but an apron inside...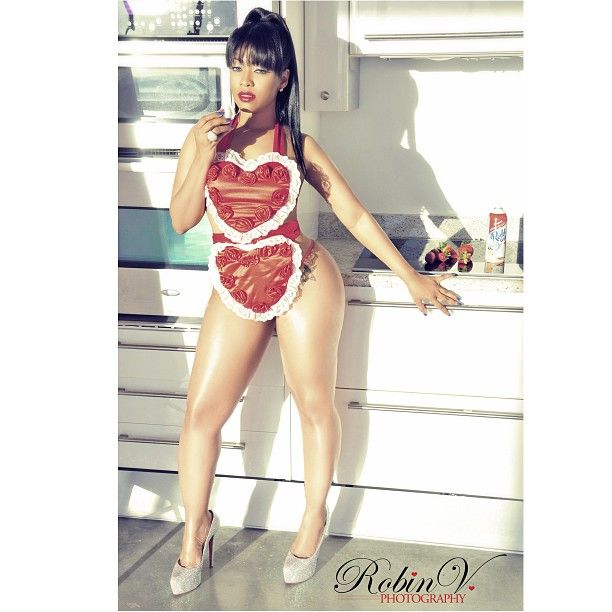 Trina was snapped by make-up artist/photographer Robin V. (who has a sexy image herself and is rumored to be dating producer Rico Love) in this exclusive shoot.  Clearly, the "No Panties" rapper is gearing up for Valentine's Day a few months early in this double heart apron, red thong and strawberries and whipped cream.
Some folks will claim it's all photoshop, but we still say chick looks fab.
Now about that Back 2 Business mixtape she released earlier this month....