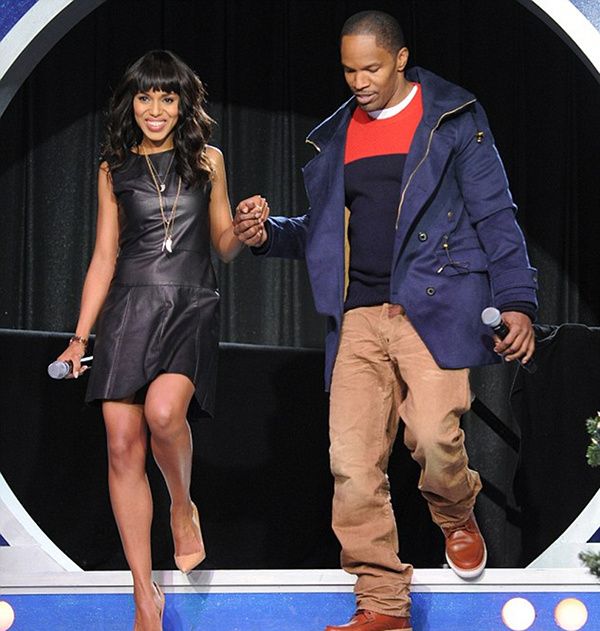 Kerry Washington, Jamie Foxx and their Django Unchained co-stars stopped by "106 & Park" on Friday to promote their controversial flick. See the photos inside....
"Scandal" star Kerry Washington was joined by her Oscar-winning co-star Jamie Foxx to discuss their upcoming film Django Unchained (December 25) on BET's "106 & Park" (airing Monday, December 17).
The twosome told the hosts and audience how making the slave era lovestory-drama impacted them emotionally and how they supported each other during the filming.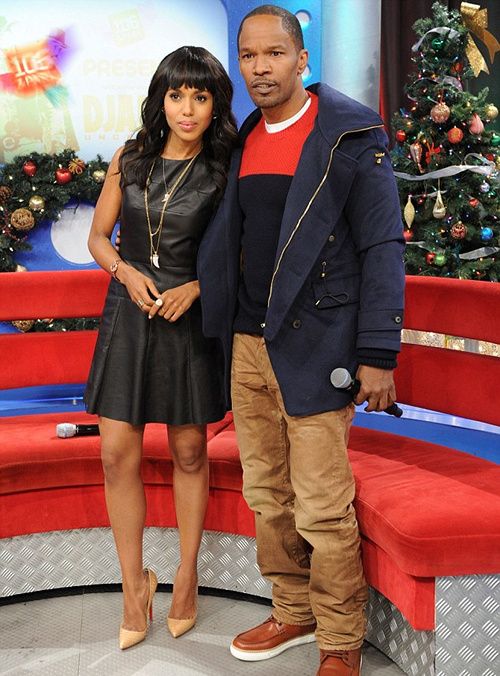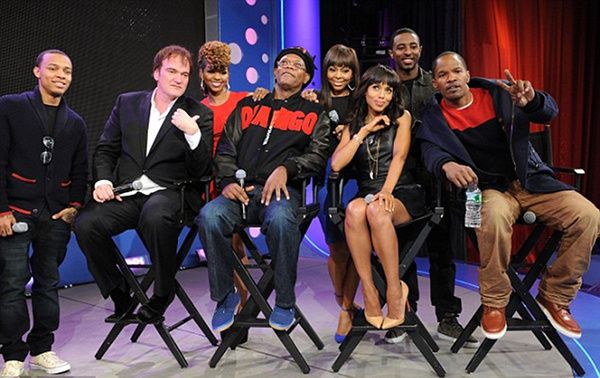 They were later joined by co-star Samuel L. Jackson and Quentin Tarantino, who directed the film.  
Quentin spoke about Kerry's character getting whipped and other controversial scenes with CBS News saying, 
'We shot it on a real plantation, in the slave area quarters called shack row. You could feel the blood on the ground, the flesh on the trees. You felt the spirits kind of watching over the whole thing.  Those scenes lay out the brutality of America at that time during slavery. No matter what we were doing, far, far worse happened in real life.'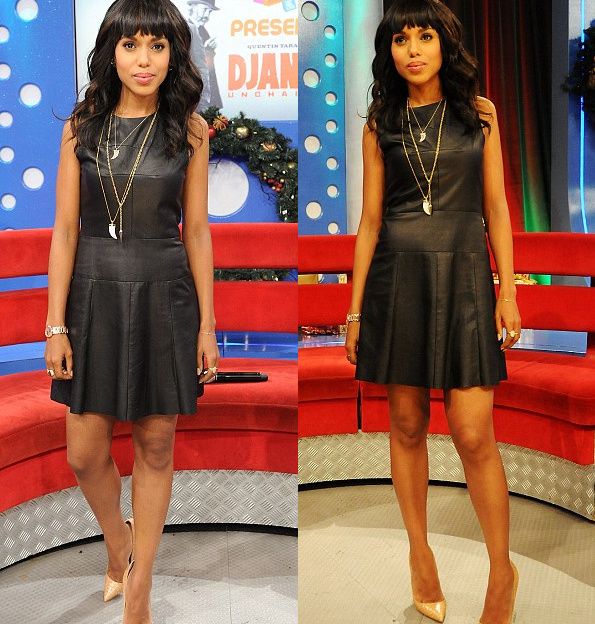 As usual, Kerry scored an effortless homerun in the fashion department rocking a leather mini dress and nude croc heels.
And in case you missed it...
 Kerry stopped but "The Tonight Show" a few days ago where she talked about working with Jamie, saying he's a much better husband in Django Unchained than he was in Ray.  Watch it above.....
Photos via Getty Images