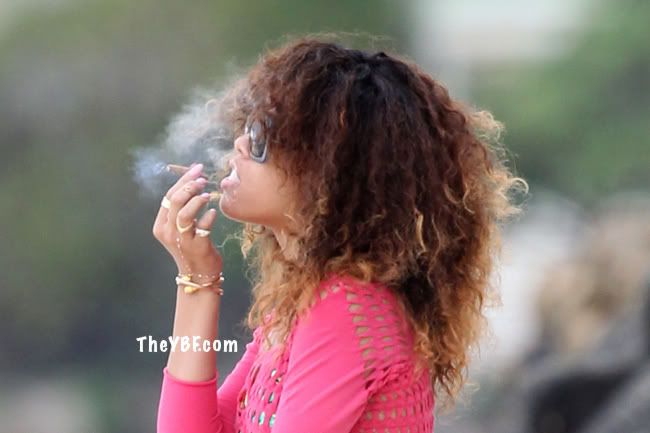 Rihanna loves herself a blunt.  So she rolled up another blunt for the second day in a row while relaxing in Hawaii yesterday.  Pics of her having some solo quality time inside.  Plus her new Armani jeans and lingerie pictorials....
Rih Rih threw on her smallest pink cut-out dress to trek it solo to the beach in Hawaii.  And she brought along a blunt for some company.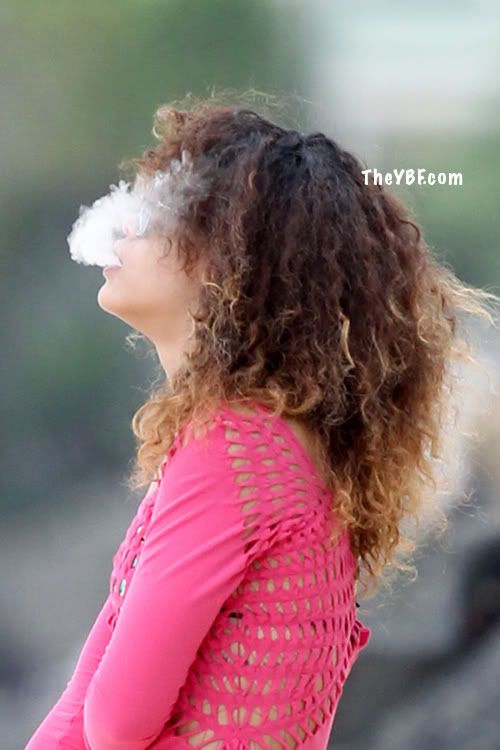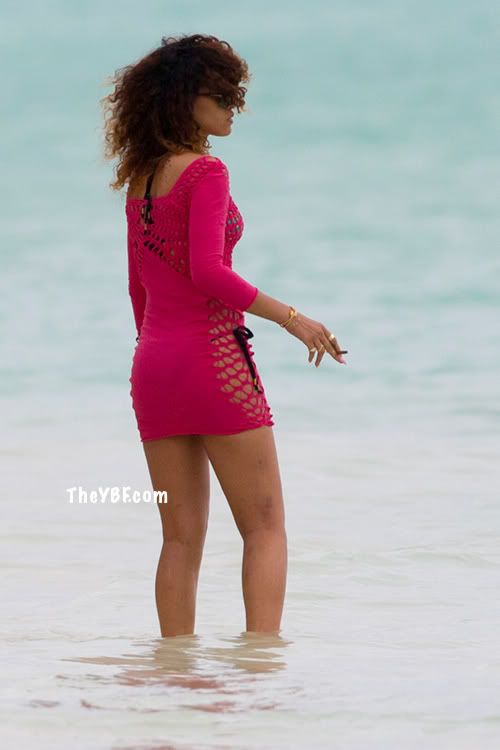 And if you were wondering if she knew the paparazzi cameras were there, we're gonna go with yes: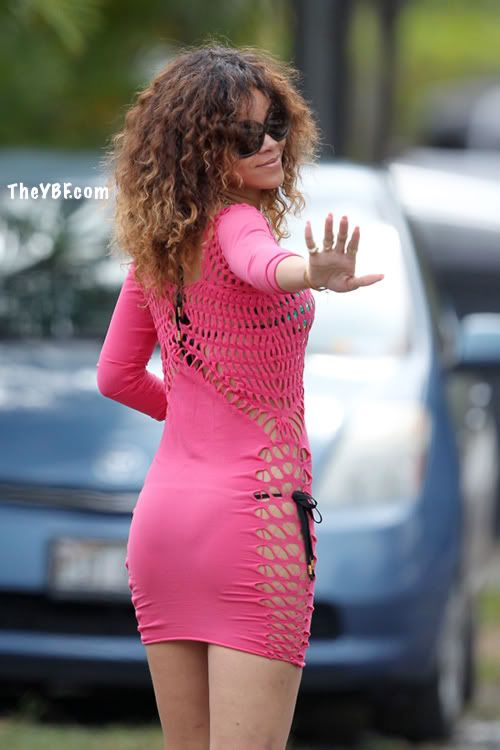 She played around with them as she walked the streets to the ocean: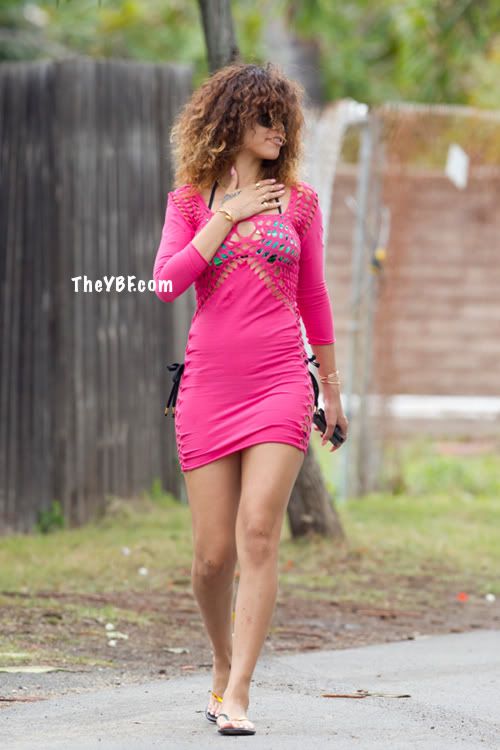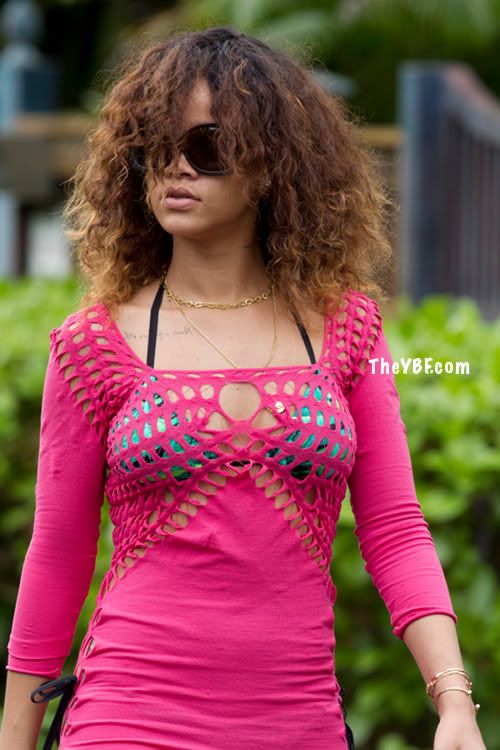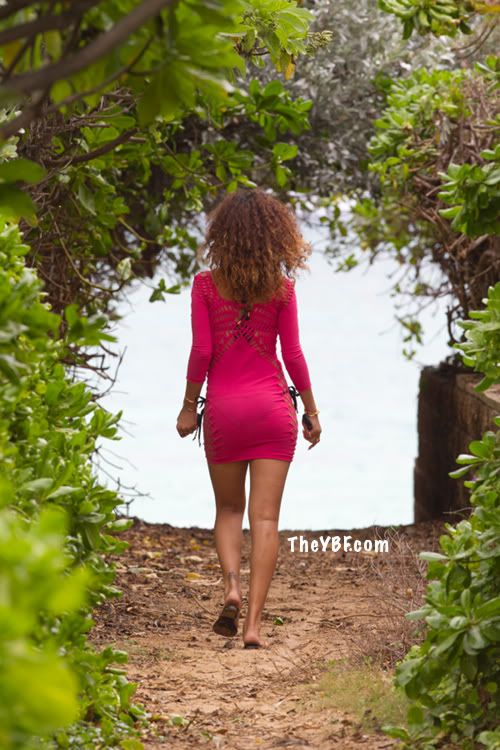 Meanwhile, a few more of the spokesmodel's Armani Jeans & Lingerie pics have hit the net: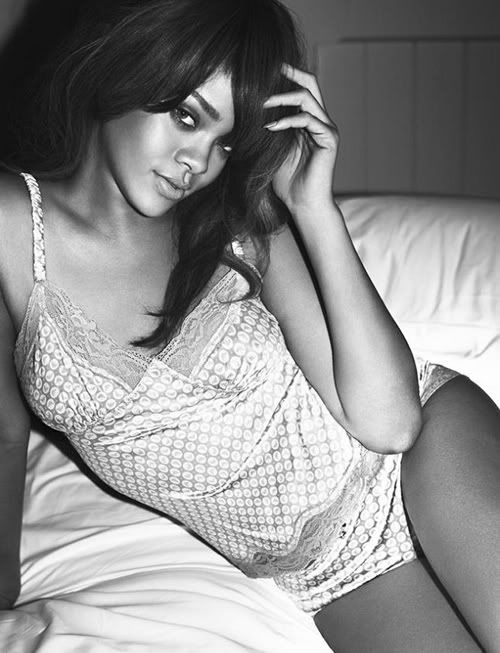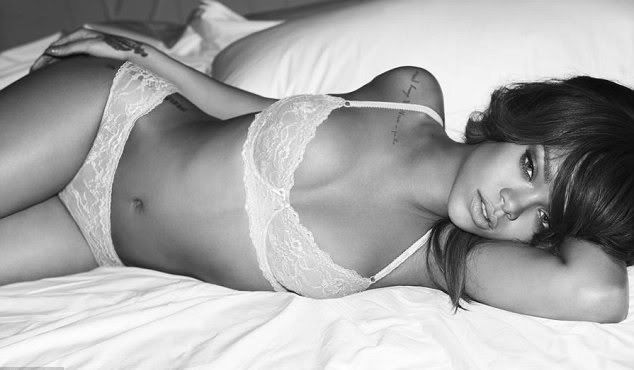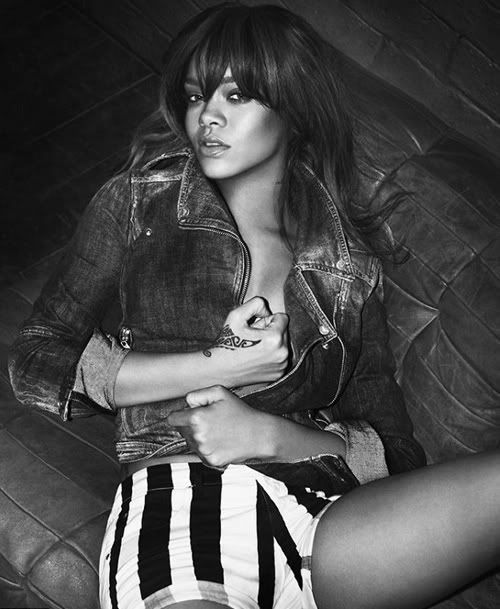 Nice.
Pics via SPLASH/FAME/FLYNET