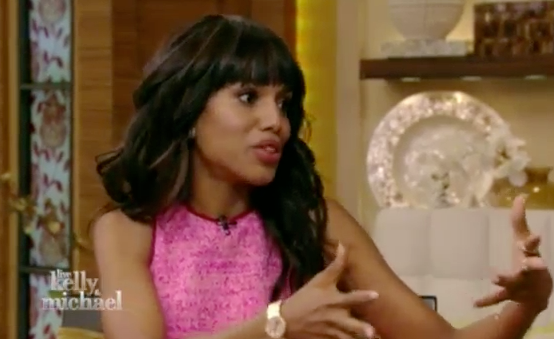 Kerry Washington chatted with Michael Strahan and Kelly Ripa this morning about "Scandal" and Django Unchained. Watch her interview inside and get deets on Tyler Perry two OWN shows....
Actress Kerry Washington is back home in NYC and stopped by "Live With Kelly & Michael" this morning where she talked about Django Unchained saying it was the"hardest role I've ever had to do psychologically amd emotionally."
The Bronx-born fab chick also revealed that fans of her hit show, Scandal, call themselves Gladiators and she's really excited that the show is so beloved.  She also jokingly invited the studio audience to her home for Christmas dinner, while her parents sat right in the audience.
Watch her interview here:
Also on television...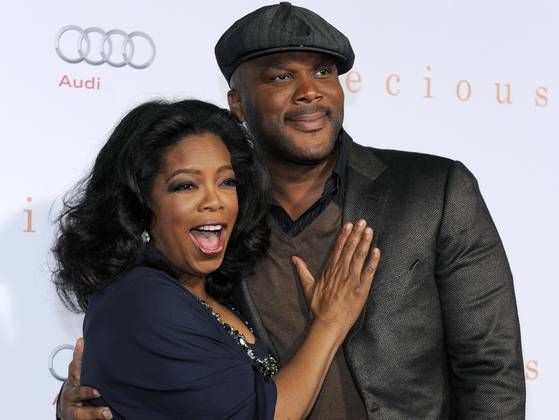 Tyler Perry has announced the two scripted shows he'll be bringining to OWN in 2013.  The first is a drama called "The Haves And The Have Nots" which focuses on drama between two families: the affluent Cryer family and the impoverished family of their housekeeper Hanna.
The second is a sitcom called "Love Thy Neighbor," which centers on the food, fun and laughter found at a place called Love's Diner.
Both shows will be produced my Tyler Perry Studios and are set for a mid-2013 premiere on Oprah's network.  Will you be watching?