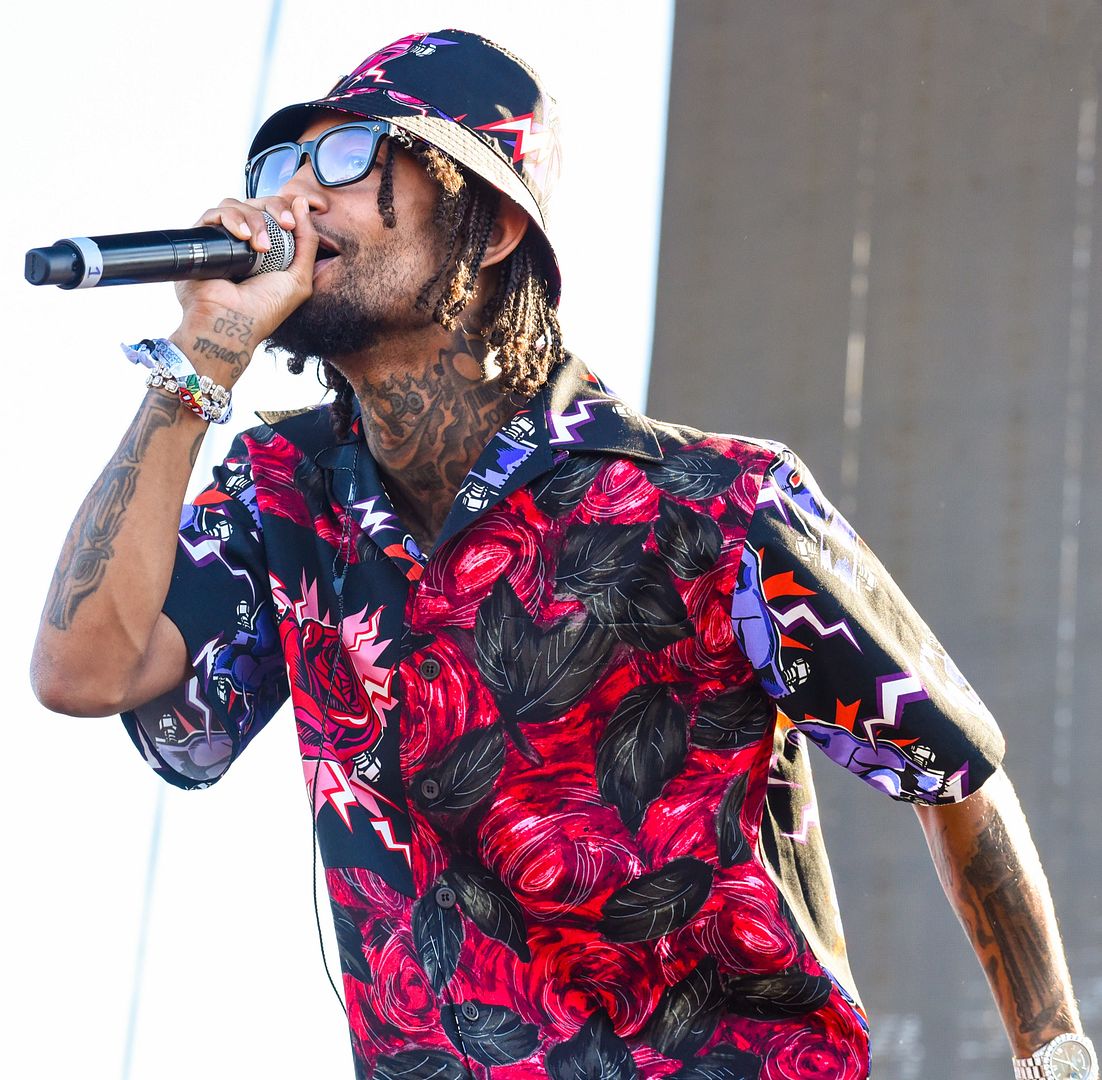 Sources tell the LAPD the fatal shooting of rapper PnB Rock last week could have been a planned hit by "known enemies" and not a random robbery. Some people thought it was a random attack after his girlfriend shared their location on social media.
Find out the latest deets inside…
New details surrounding the fatal shooting of rapper PnB Rock last week have surfaced.
LAPD sources tell TMZ the fatal shooting of PnB Rock at Roscoe's House of Chicken 'N Waffles in South Central L.A. could have been a planned execution and not a random robbery like many previously believed. You'll recall, fans and celebs were quick to point the finger at his girlfriend, StephSibounheuang, to blame her for the shooting after she posted a picture of their food on her IG Stories, tagging their location.
Now, investigators believe her post was NOT the cause of the 30-year-old rapper's death. They are combing through his lyrics to see if he referenced any "beefs" he may have been involved in that could have led up to his demise. Investigators are also questioning people to find out if the "I Like Girls" rapper was actively feuding with people in Philly or Atlanta (where he spent a lot of his time).
TMZ reports:
LAPD sources tell us the case is moving in several concurrent directions -- and one involves detectives digging into the late rapper's personal life ... especially when it comes to who he rubbed elbows with -- or possibly butted heads with -- resulting in would-be beefs.

We're told investigators are especially interested in his ties to Atlanta -- where he apparently spent quite a bit of time -- as well as his home city of Philly ... and they're asking any and everybody if PnB had known enemies who might've had it out for him.

PnB's lyrics are also under a microscope at the moment, with cops wanting to see if he referenced any feuds he might've had with any of his peers and/or other individuals. Cops now believe this could've been a more elaborate scheme by someone with a vendetta.
As they continue to investigate, cops do NOT believe the rapper's girlfriend, Steph, had anything to do with his murder. Right after he was shot, folks were dragging her through the mud for sharing their location, even though PnB shared his location a day before while they were shopping it up in Los Angeles.
Rapper RoddyRicch took to social media recently to urge L.A. to end this "senseless violence" movement that's crippling the city following PnB's murder. The Compton rapper asked people to "do better."
"LA! Usually I try to mind my business and let the world rotate but we gotta do better," the 23-year-old rapper wrote. "It's too much senseless violence. Too much opportunity and motivation to take things other people work hard for. It's too much life to live to take someone else's away. I love my city but we can't keep going out like this. Before you know it, it'll be nobody left to take from or kill."

"Let's stay on point stay aware and find better ways to pursue our dreams because this sh*t turning into ALL NIGHTMARES," he concluded.
He's right.
PnB Rock's family will finally receive his body to take back to Philly (where he's from) after publicly blasting L.A. officials for not releasing his body. The medical examiner would not release the rapper's body before certain parts of the homicide investigation were completed.
PnB Rock's brother, PnBMeen, wrote online, "We been having trouble getting My brothers back to Philadelphia. The state of Los Angeles claiming they have some type of law going against ours as Muslims. Now I have no clue when his Janazah. It's not right, yo. It's going on a week. Prayers Up. Got you big bro and ya daughters."
Prayers up for the rapper's family and his two daughters.