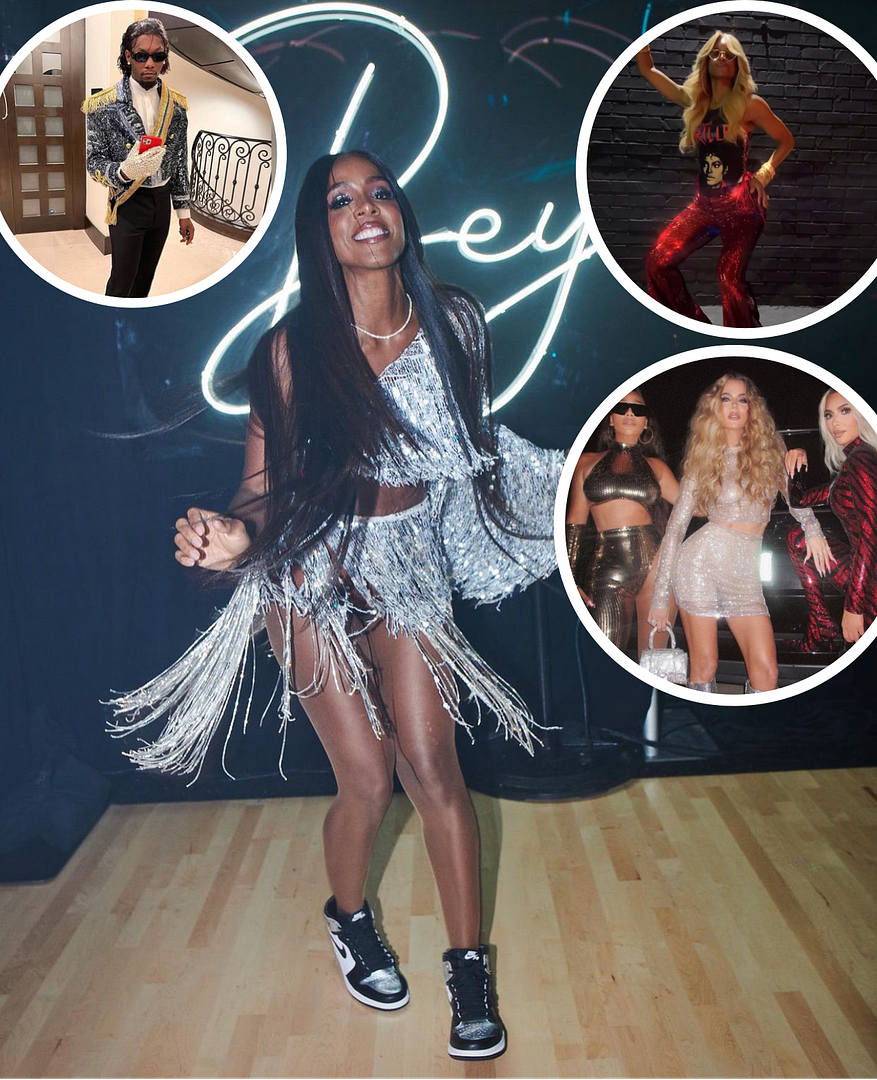 The Renaissance Era is upon us! To celebrate her 41st birthday, Beyonce invited the entire entertainment industry to turn up with her for a top-secret roller-disco-themed bash in Beverly Hills. Flicks of KellyRowland, Ciara, LaLaAnthony, The Kardashians, Offset and more inside….
Beyonce meshed Studio 54 vibes and roller skating together for an epic party to celebrate her birthday. And it was star-studded AF.
Over the weekend, tons of celebs gathered at a mansion in Bel Air to celebrate the 41st birthday of Beyonce (who officially turned 41 last week on September 4th). Everyone who was anyone was in the mix, decked out in sequins, sparkles, and '70s-inspired 'fits. According to reports, the party started around 10:30pm and went well past 3 in the morning.
The star-studded guest list included, her husband, Jay-Z, her bestie KellyRowland, Drake, LaLaAnthony, Lizzo and Ciara.
Peep their looks below:
Jay-Z x Drake at Beyoncé 41st birthday party last night #Beyoncepic.twitter.com/Lcblgdnjwc

— ZipLoc G (@GAGEmusicx) September 11, 2022
The list didn't stop there. Kim and KhloéKardashian were also in the mix. It's reported NBA baller/Khloe's baby daddy TristanThompson was also there to party it up.
#BreakingNews#KhloeKardashian and #TristanThompson BACK TOGETHER!!?! https://t.co/KxtuDpHDtEpic.twitter.com/0tqyQFRpbm

— Mackenzie Douthit (@DouthitKenzie) September 11, 2022
It's unclear if the former couple - who recently welcomed their second child together via surrogate - arrived together or if they're back together. If they are a couple again - no one is surprised.
Tons more stepped out to party with Queen Bey, including Kerry Washington, Halle Bailey& DDG, Offset, JazmineSullivan, Monica, Vanessa& NataliaBryant, Adele& RichPaul, Jaden and WillowSmith, BellaHadid, MachineGunKelly, MeganFox, and Lily-Rose Depp. Peep their 'fits below:
It's been a few days since the party and we STILL have not seen Beyonce's birthday look. We will just have to wait until she drops flicks from her personal stash.
Who's look did you like the most?
Photos: Instagram