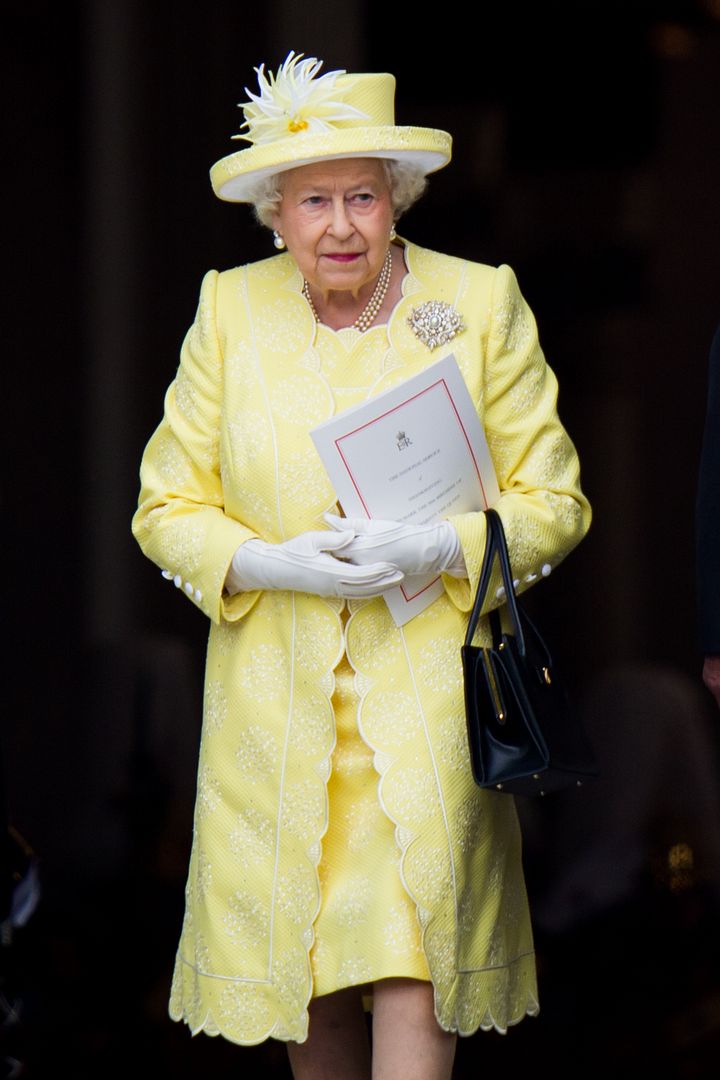 The tributes for Queen Elizabeth II are pouring in, following an announcement that the British monarch has died at the age of 96. See what former President BarackObama and former First Lady MichelleObama wrote about the Queen inside…
It's the end of an era.
Earlier today, it was reported doctors were "concerned" about Queen Elizabeth II's health following an evaluation. Hours later, it was reported Britain's longest-reigning monarch had passed away at the age of 96.
According to Buckingham Palace, Queen Elizabeth II, who reigned for 70 years,  died peacefully this afternoon at Balmoral Castle, her beloved summer estate in the Scottish Highlands, where she was surrounded by her family.
The Queen's eldest son and heir, King Charles III, immediately became king of the British monarchy upon her death.
"The death of my beloved Mother, Her Majesty The Queen, is a moment of the greatest sadness for me and all members of my family," the 73-year-old said in a statement following her death. "We mourn profoundly the passing of a cherished Sovereign and a much-loved Mother."
"We mourn profoundly the passing of a cherished Sovereign and a much-loved Mother. I know her loss will be deeply felt throughout the country, the Realms and the Commonwealth, and by countless people around the world," he said. "During this period of mourning and change, my family and I will be comforted and sustained by our knowledge of the respect and deep affection in which The Queen was so widely held," the statement continued.
King Charles III's coronation isn't expected to take place until months from now as the country enters a period of mourning.  The King's wife, Camila, will be called the Queen Consort.
Throughout her 70-year reign, Queen Elizabeth II met with 14 U.S. presidents. During her lifetime, she reportedly met with all but one of the American presidents, LyndonJohnson, since HarryTruman. 
Former President BarackObama and former First Lady MichelleObama released a lengthy statement to honor her legacy:
"From the day of her coronation 70 years ago—the first one ever televised—to this very moment, as countless tributes are being posted online in her honor, Her Majesty Queen Elizabeth II has captivated the world. Today, Michelle and I join so many others who are celebrating her life and mourning her passing," he wrote.
"Her Majesty was just 25 years old when she took on the enormous task of helming one of the world's great democracies. In the decades that followed, she would go on to make the role of Queen her own—with a reign defined by grace, elegance, and a tireless work ethic, defying the odds and expectations placed on women of her generation.
"During World War II, she became the first-ever female royal to serve on active military duty. And through periods of prosperity and stagnation—from the moon landing, to the fall of the Berlin Wall, to the dawn of the digital age—she served as a beacon of hope and stability for the people of the United Kingdom and the world.
"Her Majesty worked with 15 Prime Ministers and countless foreign heads of state. She listened deeply, thought strategically, and was responsible for considerable diplomatic achievements. And yet, she wore her lofty titles with a light touch—as willing to act in a comic sketch for the London Olympics as she was to record steadying messages for the people of the UK during the COVID-19 lockdowns.
"Michelle and I were lucky enough to come to know Her Majesty, and she meant a great deal to us. Back when we were just beginning to navigate life as President and First Lady, she welcomed us to the world stage with open arms and extraordinary generosity. Time and again, we were struck by her warmth, the way she put people at ease, and how she brought her considerable humor and charm to moments of great pomp and circumstance.
"Like so many, Michelle and I are grateful to have witnessed Her Majesty's dedicated leadership, and we are awed by her legacy of tireless, dignified public service. Our thoughts are with her family and the people of the United Kingdom at this difficult time."
President JoeBiden - who met with the Queen last year during his first overseas trip as president, also wrote a lengthy statement to mourn the British royal.
Our statement on the death of Queen Elizabeth II. pic.twitter.com/0n7pmVVg2w

— President Biden (@POTUS) September 8, 2022
"Her Majesty Queen Elizabeth II was more than a monarch. She defined an era," Biden said. "In a world of constant change, she was a steadying presence and a source of comfort and pride for generations of Britons, including many who have never known their country without her. An enduring admiration for Queen Elizabeth II united people across the Commonwealth. The seven decades of her history-making reign bore witness to an age of unprecedented human advancement and the forward march of human dignity."
"She was the first British monarch to whom people all around the world could feel a personal and immediate connection," Biden continued, "whether they heard her on the radio as a young princess speaking to the children of the United Kingdom, or gathered around their televisions for her coronation, or watched her final Christmas speech or her Platinum Jubilee on their phones. And she, in turn, dedicated her whole life to their service."
Read Biden's full statement above.
"Melania and I are deeply saddened to learn of the loss of Her Majesty Queen Elizabeth II," Trump wrote. "Together with our family and fellow Americans, we send our sincere condolences to the Royal Family and the people of the United Kingdom during this time of great sorrow and grief. Queen Elizabeth's historic and remarkable reign left a tremendous legacy of peace and prosperity for Great Britain."
"She will always be remembered for her faithfulness to her country and her unwavering devotion to her fellow countrymen and women," headded. "Melania and I will always cherish our time together with the Queen, and never forget Her Majesty's generous friendship, great wisdom, and wonderful sense of humor. What a grand and beautiful lady she was — there was nobody like her!"
Former President BillClinton and former First Lady HillaryClinton also released statements to honor the Queen:
Few individuals in the history of humanity have led their people with such steadiness and grace as Queen Elizabeth. My condolences to everyone mourning her passing today, and the end of an era. https://t.co/6hiFl1kBZ1

— Hillary Clinton (@HillaryClinton) September 8, 2022
Mr. Clinton and his wife said they were joining everyone around the world to give thanks for the Queen's life, who they called a "source of stability, serenity and strength." They thanked her for showing them "kindness through the years, particularly during our visits to Buckingham Palace in 1995 and 2000."
"Queen Elizabeth ably led England through dark moments with her confidence in her people and her vision for a brighter tomorrow. Our world benefitted from her steady resolve, and we are grateful for her decades of service as sovereign." - President Bush https://t.co/aG8uVcMaJopic.twitter.com/FKQnq6ANoh

— George W. Bush Presidential Center (@TheBushCenter) September 8, 2022
"Queen Elizabeth ably led England through dark moments with her confidence in her people and her vision for a brighter tomorrow. Our world benefitted from her steady resolve, and we are grateful for her decades of service as sovereign." - former President George W. Bush said.
Former President JimmyCarter, 97, and his wife Rosalynn extended their condolences to the monarch's family and the citizens of the U.K.
"Her dignity, graciousness, and sense of duty have been an inspiration," former president Carter said in a statement, "and we join the millions around the world in mourning a remarkable leader."
Every living president paid tribute to the Queen.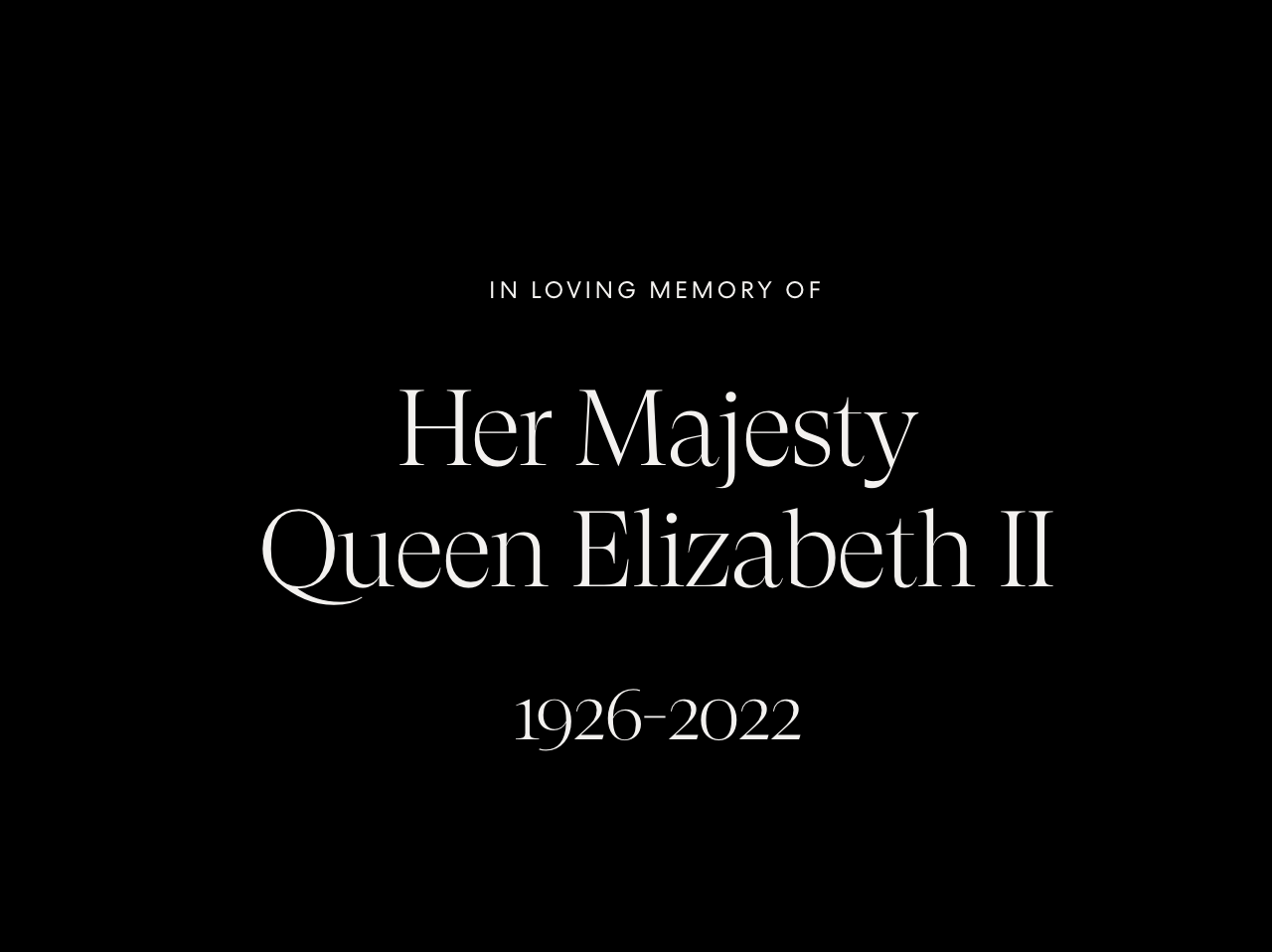 Archewell, an organization founded by PrinceHarry and MeghanMarkle, the Duke and Duchess of Sussex, posted a tribute for the Queen on its website. 
May she Rest In Peace.
Photo: AP Photo/Pablo Martinez Monsivais, File/Mr. Pics/Shutterstock