Christina Milian knows how to keep it cute on her promo rounds.  Check out the fab chick out and about in New York today on her way to see Wendy Williams and Anderson Cooper.  Plus, semi-estranged couple Kobe & Vanessa Bryant were on couple status in the City for the 12/12/12 concert....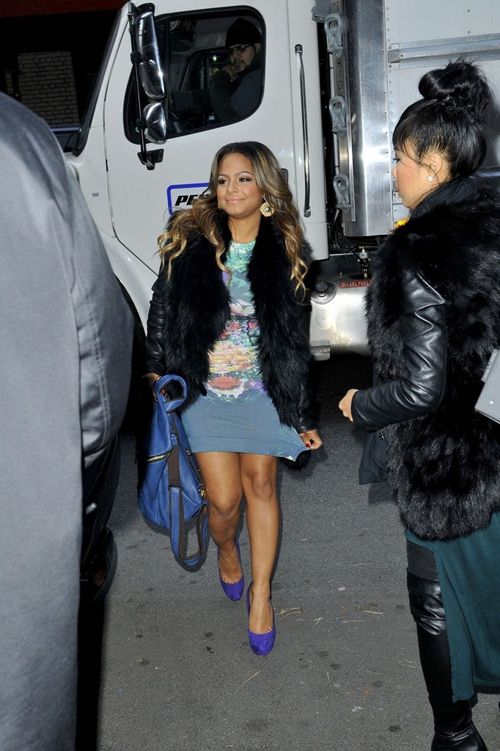 Sexy singer Christina Milian looked picture perfect as she made her way to the "Wendy Show" today.  The 31-year-old rocked her blue suede pumps and printed dress with a black leather sleeved fur coat.
She was hitting up the show to talk about all things "The Voice" as she's serving as the social media correspondent: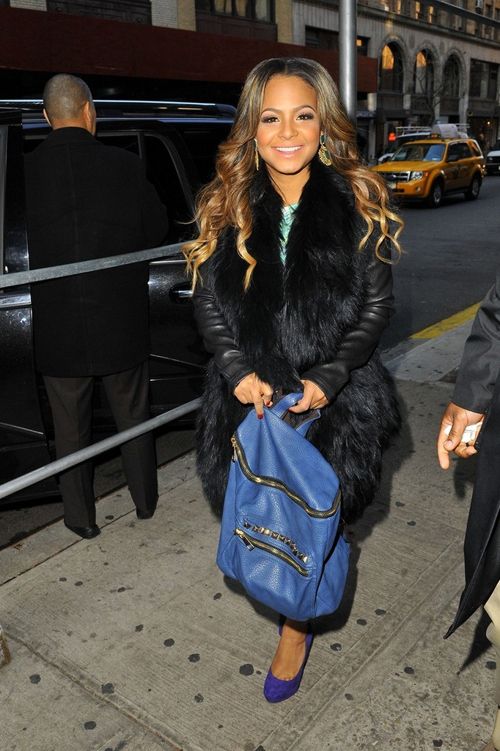 Hair and makeup perfect as usual.  Fab.
Check out this cute clip of Chris stopping by "Anderson Live" and dishing on her onesie:
Also in NYC, last night the Bryants made the most of their time before he and the Lakers take on the Knicks Thursday night.  So Kobe & Vanessa stopped by the 12/12/12 concert at Madison Square Garden to show some support for the Sandy victims.  And they looked happily in love, despite their sometimes estranged status:
TMZ cameras caught the twosome making their way around the city.  Cute.