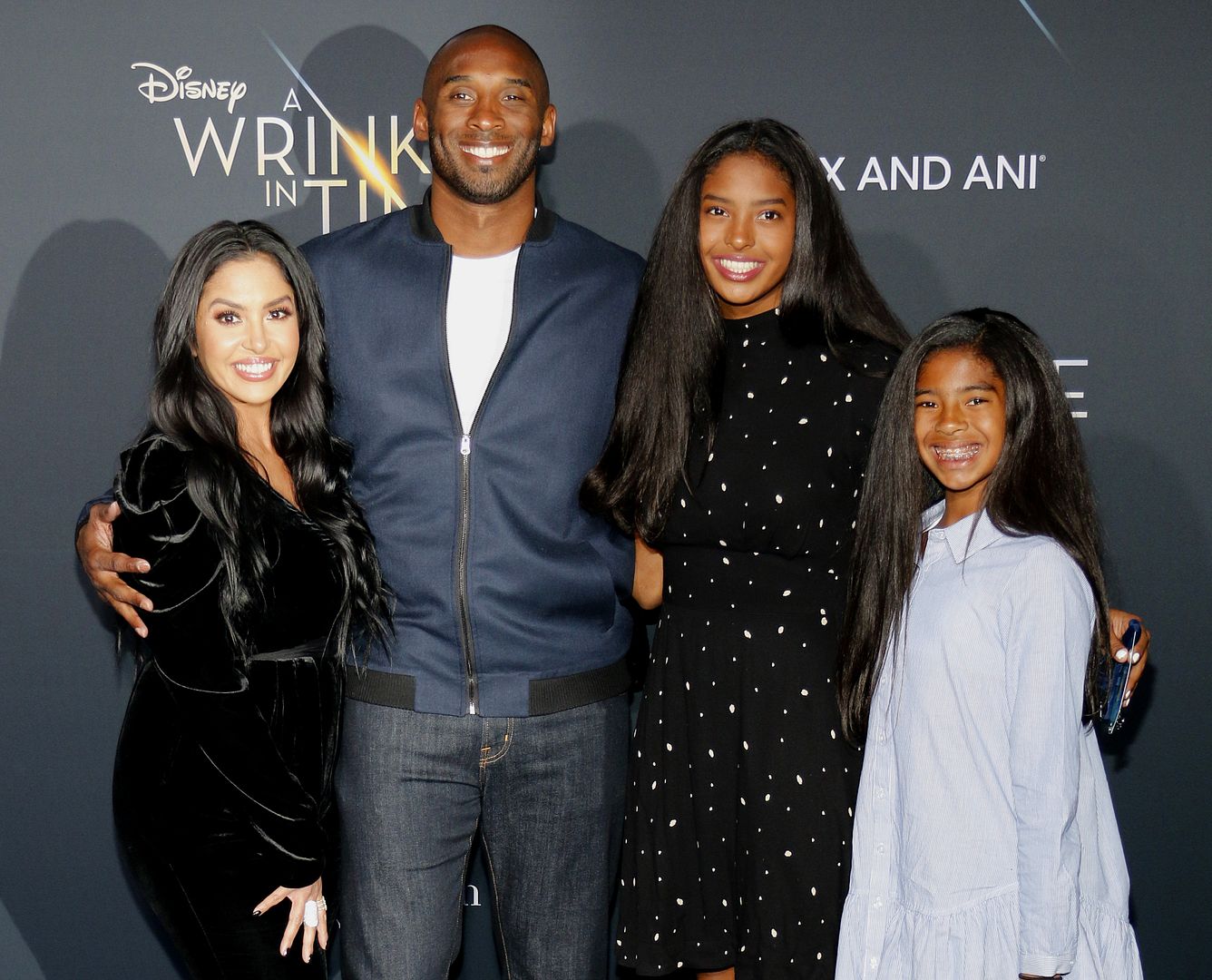 Vanessa Bryant received justice for her late husband, KobeBryant, and late daughter, GiannaBryant, after a jury awarded her $16 million over photos taken of Kobe & Gianna after their fatal helicopter crash. After the verdict was read, she took to social media to react. Here's what she said…
It's been well over two years since the sudden and tragic passing of NBA icon Kobe Bryant, his 13-year-old daughter Gianna "Gigi" Bryant, and seven others when the helicopter they were traveling in crashed. While nothing can replace Vanessa's loved ones, Vanessa has been fighting in court over invasion of privacy.
In September 2020, the 40-year-old widow filed the invasion of privacy lawsuit against the Los Angeles County Sheriff's Department (LASD) and L.A. County Fire Department (LAFD) after learning there were photos of Kobe and Gianna's mangled bodies circulating. She filed to seek damages for emotional distress and mental anguish after learning eight L.A. County Sheriff's Department deputies allegedly took graphic photographs of the victims at the crash site and shared them with unauthorized people, including family, friends and even strangers at a bar.
Yesterday, she WON her lawsuit against Los Angeles County after a jury decided she DID suffer and will continue to suffer severe emotional distress due to the careless acts of eight L.A. County Sheriff's Department deputies. Since learning about the photos, Vanessa feared the pictures would one day surface publicly and that has caused her several emotional distress on top of grieving her loved ones.
Vanessa and her co-plaintiff, ChrisChester - who lost his wife, Sarah, and 13-year-old daughter, Payton, in the crash - were awarded a combined total of $31 million where Vanessa received $16M and Chris received $15M. The jury reportedly ordered the LASD to pay Vanessa $10 million and to pay Chris a total of $9 million. The LAFD is ordered to pay the pair $6 million each after an emotional trial, which began on August 10th.
The verdict came in, coincidentally, on MAMBA Day, which is a day marked to honor the late Los Angeles Lakers legend who wore jersey numbers #8 and #24. Also, Kobe's 44th birthday was celebrated a day before (8/23).
During the trial, Vanessa and her daughter Natalia received support from family friends/singers Ciara and Monica:
PHOTOS: Ciara and Monica attended court today, beside Vanessa Bryant in the case of Kobe Bryant's crash site photos. pic.twitter.com/W2e4Ye50kE

— Ciara Icon (@CiaraIcon) August 23, 2022
Ciara and Monica leaving court yesterday with Vanessa Bryant and Kobe's oldest daughter, Natalia on the 9th day of Vanessa's lawsuit against LA County. pic.twitter.com/I2ok7CkJo2

— Glock Topickz (@Glock_Topickz) August 23, 2022
After the verdict was read, Vanessa sobbed in court before hugging her attorney Luis Li for a few minutes and then hugging Chris. She didn't speak to the media after the verdict, but she took to social media to react.
"All for you!," she captioned a picture of herself smiling with Kobe and Gigi. "I love you! JUSTICE for Kobe and Gigi! #Betonyourself #MambaDay 8•24•22 #MambaMentality"
Well done, Vanessa.
Photo: Tinseltown/Shutterstock