SPOILER ALERT!"P-Valley" is losing one of its main characters, Viola Davisis gearing up to star in Hunger Games prequel, andKenyaBarris is set to direct a remake of Wizard of Oz. Details inside…
There's a "P-Valley" shakeup following the Season 2 finale of the hit STARZ series.
The show's creator, KatoriHall, told Entertainment Weekly, Autumn (played by British actress ElaricaJohnson) is saying goodbye to The PYNK after two seasons.
"It's so clear that the strip club is a revolving door," Katori told EW. "For Autumn Hailey Lakeisha Savage, The Pynk has been a place where she has dealt with a lot of trauma, has found friends and lost friends. She was a woman who came in on the wind and her leaving on the wind.

"She saved The Pynk, she did something that Uncle Clifford could not at the time. She changed The Pynk, but she was changed by The Pynk and her relationship with Mercedes [because] she was able to, for the first time in her life, feel like a sister... The fact that she is leaving with not one, but maybe two babies in her belly is a sign of hope." 
In the Season 2 finale, Autumn left Chucalissa after a heated argument with Uncle Clifford, which resulted in her taking money from The PYNK to start a new life - possibly with married Andre's twins.
Sharing more deets, Elarica also chopped it up with Entertainment Weekly about her departure and she revealed it was her decision to part ways with the STARZ drama.
"Well, actually I knew when it was happening because it was my choice," she shared. "It's something I discussed with Katori [Hall]. Looking at the scripts this season, and the journeys of the characters and where the Pynk was going, Autumn's journey felt like it was coming to an end. She has done what she needed to do and it was time for her to move on." 
On Instagram, Elarica shared the news with he fans, writing, "WHAT A RIDE. Proud to have stepped foot into the world of @pvalleystarz. It's been an insane 3 year journey in the shoes of Autumn Night. Thank you @katorihall & @starz I always take a little bit of my characters away with me and Autumn has left quite a mark. It was my biggest pleasure working with the cast and crew….I'll save that for a longer post, but for now…Thank you everyone for all the #love (and hate lol) the support for this show is quite incredible.
"For Autumn Night this is a #goodbye. For me… it's a see you on the next one."
We would have to agree. Autumn Night did what she needed to do and now her story has ended. No word on if "P-Valley" is set to return for a third season yet.
In movie news…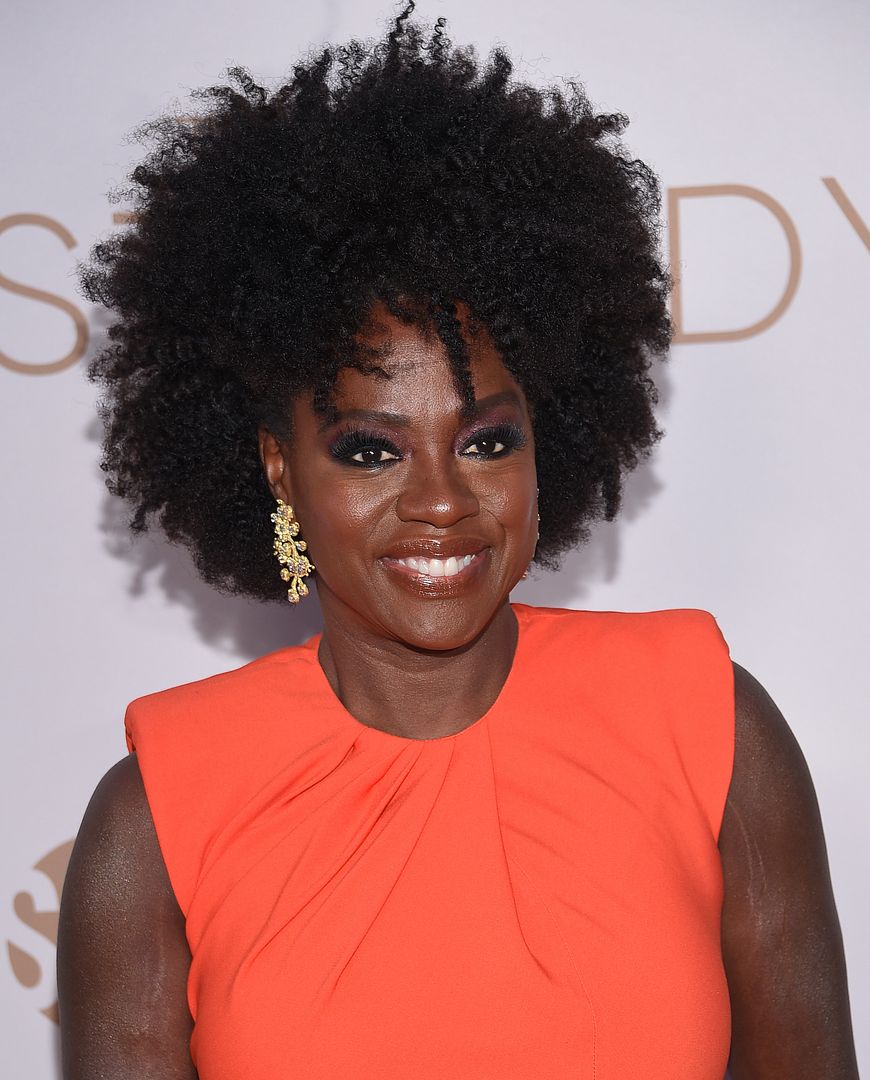 Fresh off her controversial Michelle Obama portrayal in "The First Lady", Viola Davis has signed on for a new role that'll hit the big screen. The Oscar, EMMY & Tony winning actress has been tapped to play a villain - something new for her fans - in Lionsgate's Hunger Games prequel, The Ballad of Songbirds and Snakes.
According to The Hollywood Reporter, award-winning actress will play Dr. Volumnia Gaul, the head gamemaker of the 10th annual Hunger Games. The bomb actress will join TomBlyth, who will play the young Coriolanus Snow, and RachelZegler, who plays tribute Lucy Gray Baird from the impoverished District 12. Other announced stars include Josh Andrés Rivera, Peter Dinklage, and HunterSchafer.
The prequel's synopsis reads: "Years before he would become the tyrannical President of Panem, 18-year-old Coriolanus Snow is the last hope for his fading lineage, a once-proud family that has fallen from grace in a post-war Capitol. With the 10th annual Hunger Games fast approaching, the young Snow is alarmed when he is assigned to mentor Lucy Gray Baird, the girl tribute from impoverished District 12. But, after Lucy Gray commands all of Panem's attention by defiantly singing during the reaping ceremony, Snow thinks he might be able to turn the odds in their favor. Uniting their instincts for showmanship and newfound political savvy, Snow and Lucy's race against time to survive will ultimately reveal who is a songbird and a snake."
"Dr. Gaul is as cruel as she is creative and as fearsome as she is formidable. Snow's savvy as a political operator develops in no small part due to his experiences with her as the games' most commanding figure," said director FrancisLawrence.
Hunger Games franchise producer NinaJacobson added, "From the beginning, Viola has been our dream for Dr. Gaul because of the finely layered intelligence and emotion she brings to every role. A brilliant and eccentric strategist, Gaul is instrumental in shaping a young Coriolanus Snow into the man he will become. We are incredibly fortunate to have an actor with Viola's extraordinary range and presence to play this pivotal role."
We already know she's going to kill it. Before she hits the big screen in this role, her new film, The Woman King, which she also produced via her JuVee Productions, is set to premiere at the Toronto International Film Festival in September.
In other news…
Kenya Barris- creator of "black-ish" - just booked a new gig! The famed director/producer/writer is set to write and direct Warner Bros.' upcoming Wizard of Oz remake.
Variety reports:
New Line's version will be directed by Nicole Kassell ("Watchmen") and is described as "fresh take" on Dorothy and the Land of Oz. Any specifics about Barris's version have been kept under wraps.

Both projects are based on L. Frank Baum's beloved book "The Wonderful Wizard of Oz," which has been retold on the big and small screen many times over the years, the most famous being the classic 1939 musical starring Judy Garland. It follows a Kansas farm girl named Dorothy who is swept away by a tornado and finds herself — and her dog Toto — in the colorful Land of Oz.
Are you here for a Wizard of Oz remake?
Photos: Kyle Kaplan via STARZ/DFree/Silvia Elizabeth Pangaro/Shutterstock