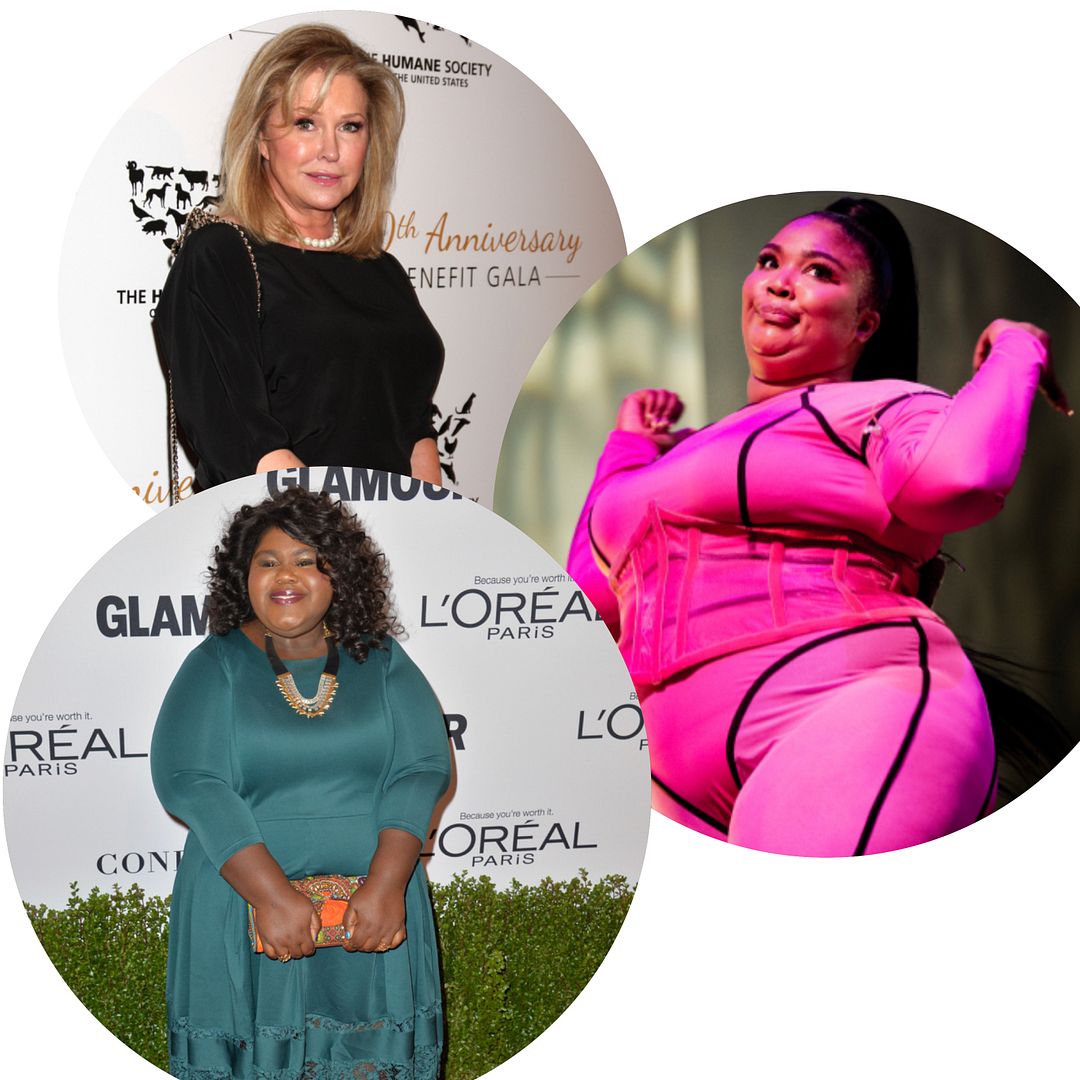 After receiving tons of backlash for confusing Lizzo for Precious star GaboureySidibe, "Real Housewives of Beverly Hills" star KathyHilton has issued an explanation and she's blaming her vision for the snafu. More inside…
"Real Housewives of Beverly Hills" star KathyHilton came under fire after her recent appearance on "Watch What Happens Live" with AndyCohen. Apparently, she called the Grammy winning singer"Precious," either referring to the fictional character of the same name from the 2009 Oscar winning film Precious or the actress, GaboureySidibe, who portrayed her.
During a segment of "Will Kathy Know Them?," the reality star had to identify celebs using only their photo. When Lizzo's picture appeared on the screen, Kathy blurted out,"I feel like I do…Precious?"
"That's Lizzo," Andy responded before laughing.
"She is precious, though. Lizzo is precious," said "RHOBH" star Crystal Kung Minkoff.
"That's what I call her. Her nickname is precious to me," Kathy continued.
Peep the clip below:
— Punchface VIP (@thechovanone) August 12, 2022
While she said that's the nickname she chose to give Lizzo, she's saying something totally different now.
After receiving tons of backlash online, Kathy hopped in the comments of Instagram account "Queens of Bravo" to defend her blunder.
"My vision is awful, the screen was so far away that I couldn't even recognize Justin Timberlake or Melissa Etheridge," the 63-year-old responded to fans, noting that Lizzo wasn't the only Hollywood star she failed to recognize during the show.
Girl…bye.
Many Twitter users popped off on the reality star for confusing the two Black female entertainers, with users calling Kathy "racist." Peep their reactions below:
That Kathy Hilton clip is messed up and y'all know it is. Lizzo minds her own business but all people do is make her a joke and this time it wasn't even intentional. This time she caught a stray and I wish someone would've stepped up and said something.

— Kalen Allen (@TheKalenAllen) August 11, 2022
There's nothing funny about Kathy Hilton calling Lizzo 'Precious.'

Absolutely nothing.

— t'mar. (he/they) (@shaktischild) August 11, 2022
Kathy Hilton mistaking Lizzo for Precious ain't funny to me Idc pic.twitter.com/BTF1wORlej

— passenger seat princess  (@_petrichorrrr) August 11, 2022
If Kathy Hilton thought Lizzo was Precious (a fictional character from a movie which was adapted from a book by the same name) then she's either:
1. A liar.
2. A lying idiot
3. Racist.
4. A lying, racist, idiot.

— laura Baker (@lauraBa29728069) August 11, 2022
No way Kathy Hilton just called Lizzo "Precious" on live television #WWHLpic.twitter.com/9Mjmrk9TgZ

— JADE (@jadechinye) August 11, 2022
The Hilton family has always been racist y'all just seem to ignore and tolerate the racism. Kathy Hilton calling Lizzo "Precious" is not only ignorant and disrespectful but it is indeed racist as fuck.

— Mr. Weeks (@WonderKing82) August 11, 2022
Kathy Hilton damn well know Lizzo ain't Precious, a FICTIONAL character. That's mad disrespectful, racist, and fatphobic. https://t.co/XNeYXjJmov

— befunie bapteest (@StorySorcery) August 11, 2022
Thoughts?
Photos: Ben Houdijk/Kathy Hutchins/Featureflash Phot Agency/Shutterstock