Evelyn Lozada is still celebrating her big PETA campaign unveil.  And last night, at the Supper Club in L.A., Evelyn kept the party going with her "Basketball Wives" co-stars.  Pics and deets inside...
After unveiling her"I'd Rather Go Naked" campaign earlier this week with PETA, Evelyn's been partying it up, especially since the unveil coincided with her 37th birthday.
The fab chick had some fun with her co-stars Shaunie O'Neal and newbie Tasha Marbury at the party--which had topless women being lowered from ceilings who were bringing drinks to the crowd.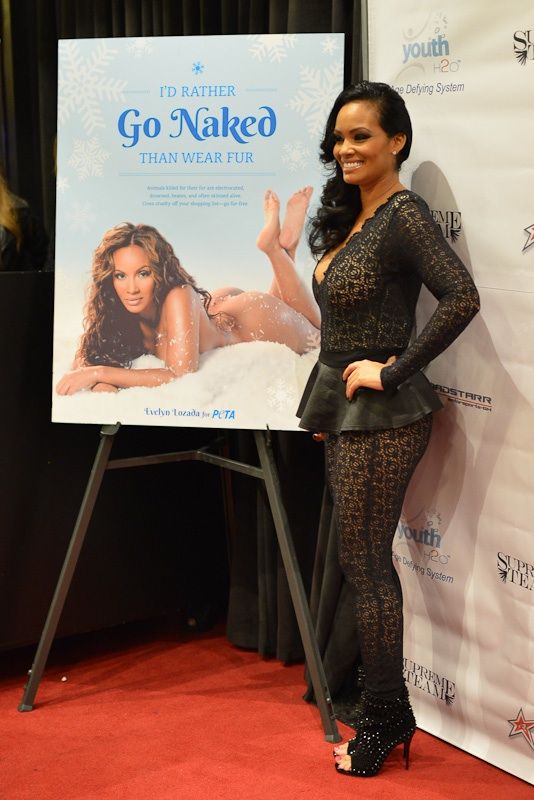 She rocked a black lace jumpsuit by Jason Sky, and flaunted her curves with a peplum attachment around the waist.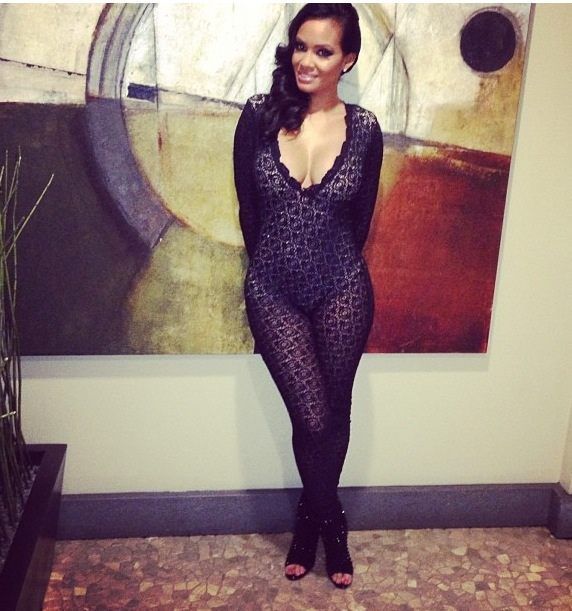 But chick proved she could have rolled without it.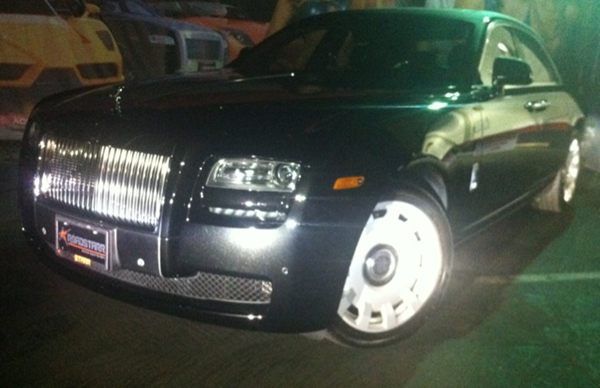 By the way, thanks to her folks at RoadStarr, author/fitness blogger Ev pulled up to her party in a Rolls Royce Ghost.  And of course, she tweeted a pic of the nice ride.
Photographer: Von Jackson