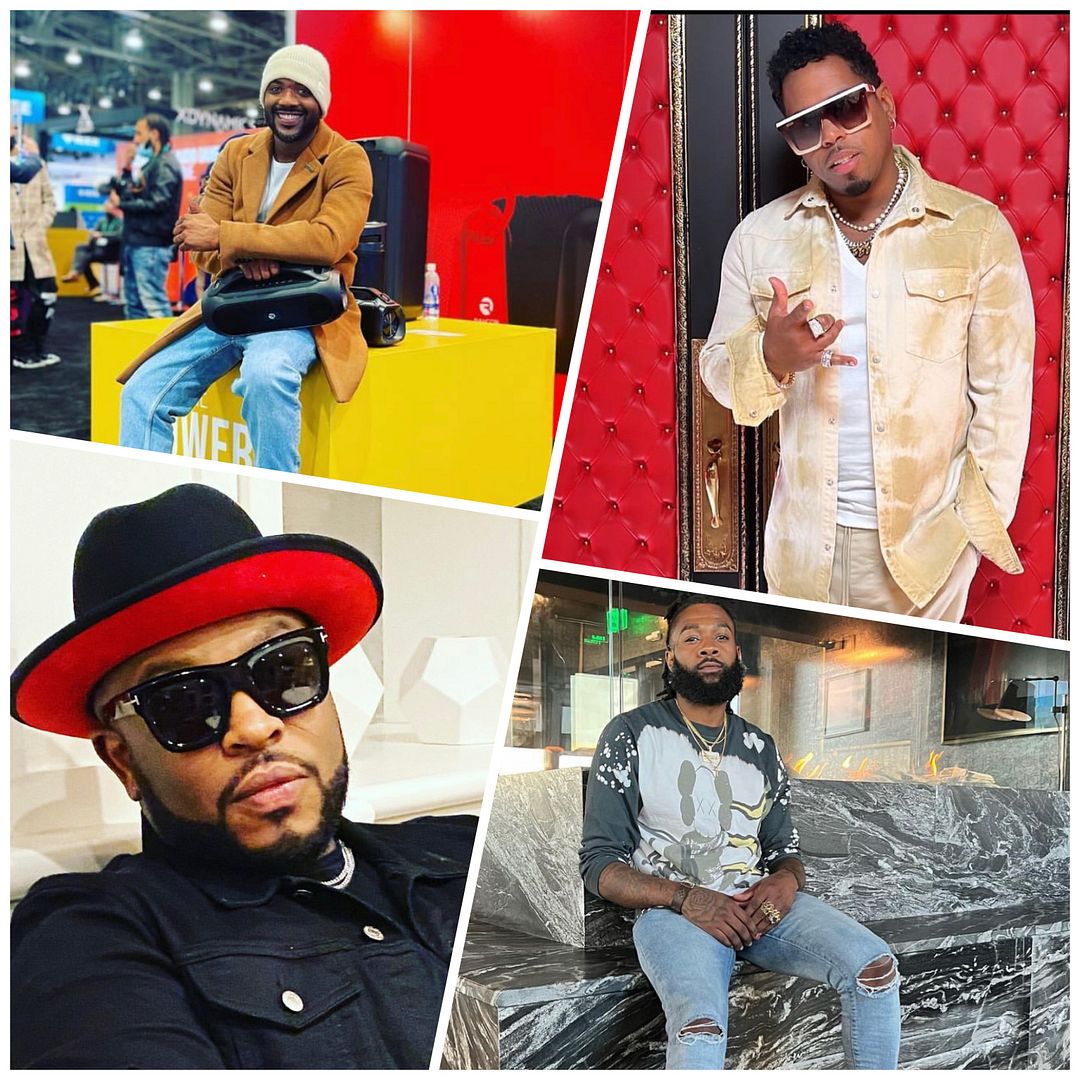 Chile, we thought they were joking, but it appears to be real! Ray J, Sammie, Bobby V and Pleasure P are legit forming a supergroup - hitting up the studio and rehearsing for photoshoots. Get your laugh on inside…
R&B crooners Ray J, Sammie, Bobby V and Pleasure P had us all in tears laughing a month ago when they went viral during the pre-VERZUS Battle between Mario and Omarion.
After endless memes and reels, the fellas announced they were forming an R&B supergroup called RSVP. And now it seems they're actually cooking up something new for their fans.
Recently, the guys shared a behind-the-scenes video for their first photoshoot together as their brand new group, RSVP. Check it:
"@officialrsvp guess we really gone try to do this group thing," Bobby V captioned a video.
Sammie shared the video and photos and gave a hilarious update on how it's going.
"So far this is how it's going," he started off.

@pleasurep wants to sing the first verse, the b-section, the hook, the second verse, the bridge and ad-libs (it's sounding like a whole lotta "Pretty Ricky" right now.)

@rayj - is actually killing the parts Pleasure allows him to do lol. But then somehow Ray turns the session into a party and we all join in and forget we're working on music.

@bobbyvshow - is just happy to be here, lol. Unproblematic.

Me: be thinking of ways to sneak out the studio because this staying up till 5am every morning not really sitting well with my spirit …y'all just call me when y'all need a high note and runs & my pen. #RSVP we coming…or going…haven't decided yet lol.

Stay tuned world. @officialrsvp
In another post, he wrote, "Y'all ever seen a group have rehearsal for a photo shoot they're having tomorrow? #RSVP DID!!! @officialrsvp - sidebar: I snuck out the studio and left unannounced. Not about to be up till 5am today! Haven't slept since we became a group! Smh. @rayj x @sammiealways x @bobbyvshow x @pleasurep"
RSVP has also been in the studio and their back-and-forth about lyrics for their new song is hilarious.
"NO - NO - NO — , FLY SHIT ONLY! @officialRsvp - WE WORKING OUT THE KINKS! — but y'all feel me right???," Ray asked on IG.
In another clip, Ray joked about out-singing his bandmates:
Lord. This is going to be insane. Let's find a network for the "RSVP" reality show because it'll be streaming gold.
BONUS:
Issa debate! #DruHill is trending after @kevonstage made a claim that the group could go toe-to-toe with #Jodeci in a Verzuz. Thoughts?! https://t.co/oSJENrjDh5pic.twitter.com/micVw5zyWR

— YBF CHIC (@TheYBF) August 5, 2022
Dru Hill started trending after comedian KevOnStage made a claim that the group could go toe-to-toe with Jodeci in a Verzuz. Thoughts?!
Photo: Instagram