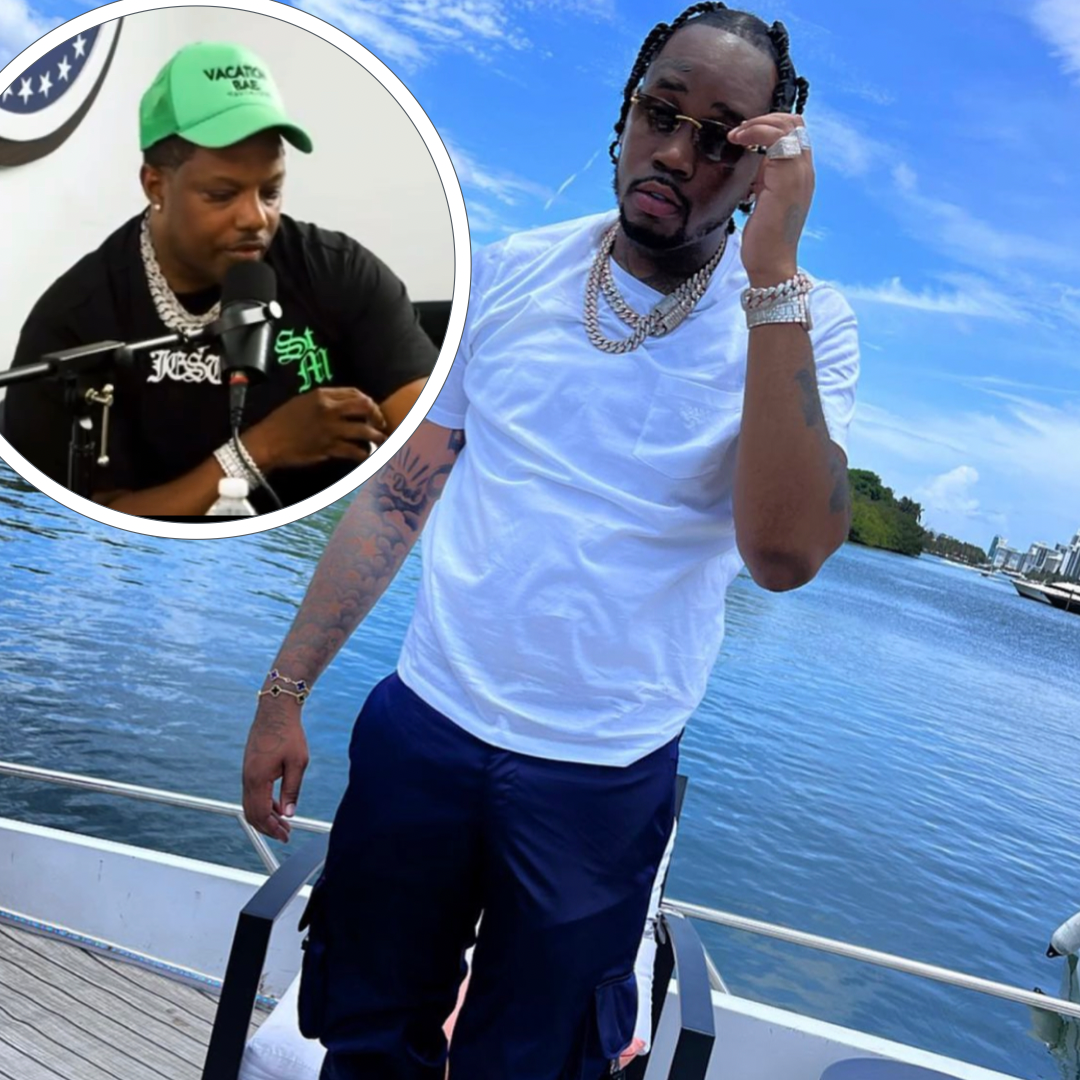 A trolling war has started between rap vet Mase and rap newbie FivioForeign after they addressed Fivio's $5,000 record label contract. More inside….
A trolling war between Mase and Fivio Foreign has seemingly sparked on social media following recent interviews they both did concerning a questionable recording contract.
The Brooklyn native sat down with Gillie Da Kid and Wallo for an episode of their "Million Dollaz Worth Of Game" podcast to dish on the $5,000 advance he received from Mase after signing with his RichFish Records label in 2019.
Following his interview, Mase sat down with the guys to confirm he did, in fact, give Fivio $5,000 to start off with, but he also revealed the drill rapper also received $750,000 in total after he worked the deal for him to sign with Colombia Records.
Peep the clip below:
Well, Fivio took to social media to troll after Mase's interview. The "City of Gods" rapper shared a video of himself in the studio with a woman - Young Money signee MellowRackz - sitting in his lap while a new song plays in the background.
The track playing in the background uses a sample of Mase's 1997 hit "What You Want" featuring Total. As the song plays in the background, Fivio looks into the camera and smiles as the woman kisses the side of his face.
"What you want from me ?," the "Big Drip" rapper wrote in the caption.
After Mase's interview went viral, folks dubbed the rapper-turned-pastor "Diddy 2.0" and the Harlem native laughed it off:
Mase didn't stop there. He posted a video of himself in his drop-top with Beyonce's"Irreplaceable" playing in the background, which was seemingly a shot fired at Fivio:
The former Bad Boy rapper then shared a video, boasting about his "billionaire son" Kanye West and how he blessed him with ultra-rare Nike Red Octobers for Yeezy Day (although the shoes are actually Kanye's Louis Vuitton Dons from his '09 LV collaboration). Check it:
Fivio hopped on Twitter to tease he may sit down with N.O.R.E. and DJ EFN for their "Drink Champs" podcast soon. 
I mite have to do Drink Champs

— Fivio Foreign (@FivioForeign) August 3, 2022
"I mite have to do Drink Champs," Fivio tweeted.
Sounds like Fivio has more to say. Stay tuned…
Photos: Fivio's IG/Instagram