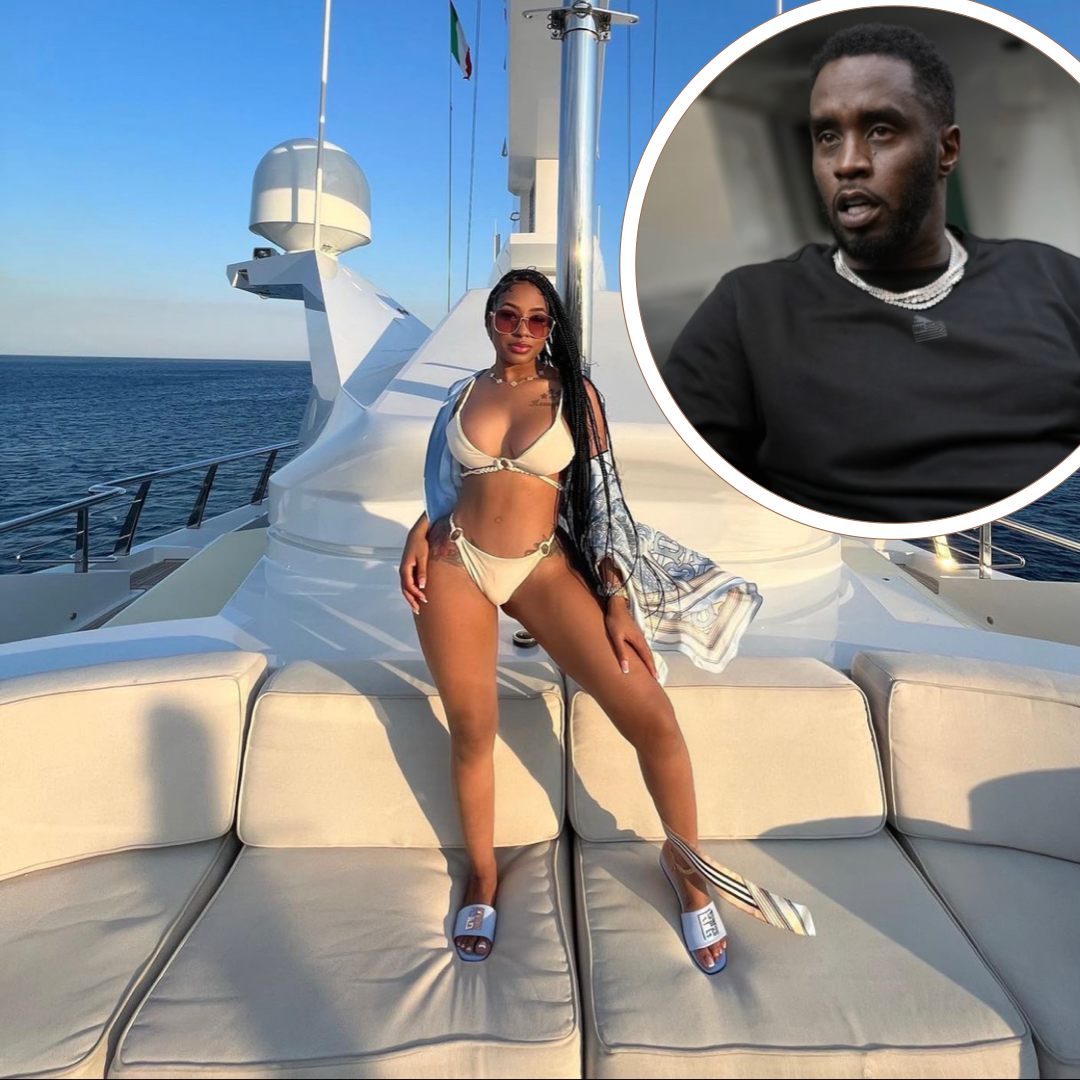 It appears Yung Miami has joined Diddy and his family on his yacht as they coast the waters in Capri, Italy. See the vacay receipts inside…
What's understood doesn't need to be explained.
Yung Miami told Diddy during her debut "Caresha Please" podcast episode that they "go together real bad." Now, she's reaping all of the benefits of being with the Hip Hop mogul.
When a broke hoe talk that's bad advice! pic.twitter.com/2XbYmv77Jf

— Yung Miami (@YungMiami305) August 2, 2022
The City Girls rapper is living in the lap of luxury aboard the Bad Boy honcho's yacht in Capri, Italy after venting online that she was having a mental breakdown. The Hip Hop mogul knew exactly what she needed, so it seems he invited her to join him and his family on vacation in Italy.
Both Diddy and Caresha have been posting pictures and videos from their Italian vacay, tagging their location. They're both in Capri, however, the rumored couple hasn't shared any photos of them together.
The "Act Up" raptress showed off her bikini bod in a series of pics on Diddy's massive yacht. In one photo, she is seen chilling in a pool on the boat overlooking the ocean.
Not long after Yung Miami posted her flicks, Diddy shared videos of his kids - D'Lila, Jessie, Chance& QuincyBrown on IG Stories. Check it:
If the yacht looks familiar it's because we showed you flicks of Joie Chavis- the mother of Bow Wow's daughter & Future's son - luxuriating on the yacht back in September.
During their vacay, the paparazzi caught Diddy and Joie locking lips. SEE THE FLICKS HERE. 
Later, Joie hopped in TSR's comments to explain her situationship with the Hip Hop mogul. She said she and Diddy are just friends who kissed and nothing more.
"Since y'all so damn nosy, here it is!," she wrote. "Me and him are friends and have been! I was working on un unreleased project for him and thats why I was in Italy! In the midstof me being there we kissed, thats it. Didn't go further than that! I had my own damn room and he has always been respectful to me as a friend. The kiss shouldn't have happened, but it did, and there's nothing I can do about it. She [Miami] knew about the project because I told her prior, in Houston!"

"I didn't and still dont know anyone else's business on how people deal with each other but being that we always exchange on socials, I thought I should let her know."

"I hate that Im even responding right now cause usually I pay it, BOOTS! Not this year and moving forward! I'm gonna stand up for myself regardless of how y'all see it, or what y'all believe. I'm tired of it. I don't bother NO ONE, I make my money and take care of my kids! That's my only focus!"
"Now find someone else to bully and dead this damn love circle y'all think is going on! Cause it ain't that, wasn't that, and will never be that!! Now leave me alone lol"
The project she referred to is likely Diddy's video "Gotta Move On" ft. BrysonTiller. Watch the TeyanaTaylor-directed clip below:
Hopefully, Yung Miami is in better spirits now. 
Photos: Miami's IG/Diddy's IG