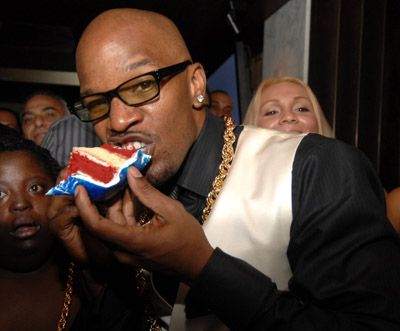 Oscar-winning funnyman Jamie Foxx turns 45-years-old today. See some of Jamie's best looks in the gallery and watch a special sneak peek of his upcoming chat with Oprah Winfrey....
Jamie Foxx celebrates his 45th birthday today.  The Terrell, Texas native, who's currently promoting his highly anticipated film Django Unchained, is the true definition of a Hollywood entertainer.
Through music, film and television Jamie has perfected his craft right before our eyes and is able to connect with audiences on a level some artists can only dream of.  
And as he celebrates another successful year in the industry, he sat down with Ms. Winfrey for "Oprah's Next Chapter," providing a very intimate look into his life.  During the wide-ranging interview, he discussed the impact that director Oliver Stone's criticism had on his career, how he stays humble and why he hasn't gotten married.  His fab daughter Corrine also makes and appearance.
Watch a sneak peek of "Oprah's Next Chapter" here: