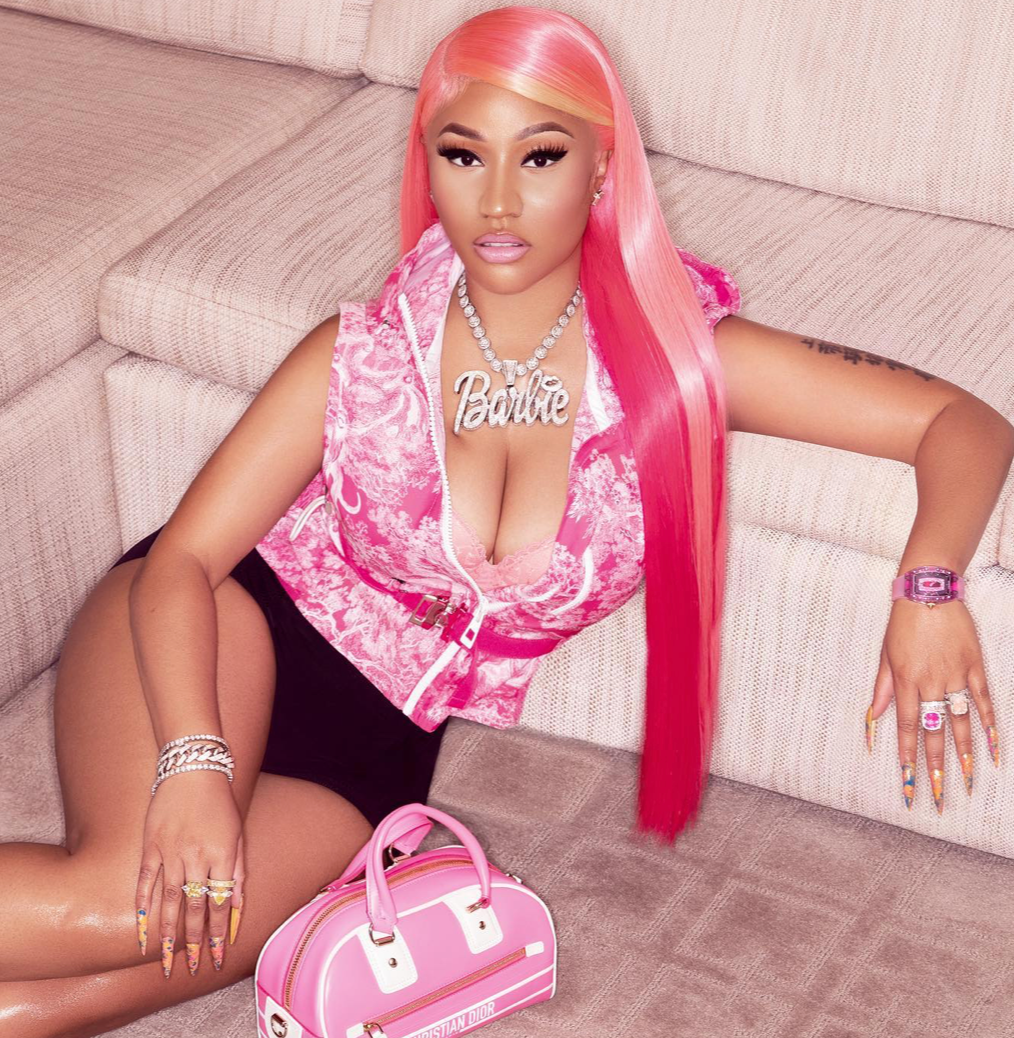 The man who killed Nicki Minaj's father in a hit-and-run has been sentenced to just one-year in jail. The news comes on the heels of an online scandal that allegedly involved the rapper's former assistant spilling damaging tea about her finances. Find out what the Head Barb - who announced a new single is dropping soon - had to say about the drama inside….
Nicki Minaj has learned the fate of the man who killed her father in a hit-and-run last year.
According to reports, 71-year-old CharlesPolevich (pictured below) was ordered to serve one-year in jail after pleading guilty to two felony charges, which include leaving the scene of a fatal crash and tampering with physical evidence in the crash that killed RobertMaraj, who is Nicki Minaj's father. He was 64 at the time of his death.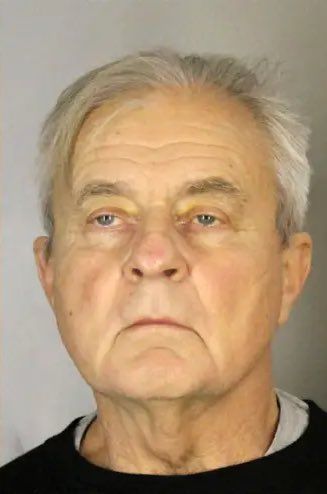 His driver's license will be suspended for only six months and he has been ordered to pay a $5,000 fine. That's it?!
Over Valentine's Day Weekend 2021, Nicki's father was walking on the road between Roslyn Road and Raff Avenue in Mineola, NY around 6pm when a Volvo traveling northbound struck him. The 64-year-old was rushed to the hospital where he was first listed in critical condition. Unfortunately, he was pronounced dead a day later. 
Prayers and condolence to Nicki and her family, Rip to Robert Maraj. pic.twitter.com/sqo4YOK419

— BeyNika's #1 Defender (@BarbieYonce_) February 15, 2021
"He got out of the car, looked at the deceased, got into his car and made the conscious decision to leave instead of dialing 911 and calling an ambulance for the man. He went home and secreted his vehicle," Nassau County Detective Lt. Stephen Fitzpatrick said at a press conference shortly after the incident. 
SICK.
Polevich - who lives in Guam but has a house in Mineola - admitted he hid his Volvo under a tarp after the fatal crash. Police were able to track him down using video footage from neighboring cameras to identify his "distinctive" vehicle.
Shortly after Mr. Maraj's death, Nicki revealed that losing her father was the "most devastating loss" of her life.
"Tho I can't really bring myself to discuss the passing of my father as yet; I can say it has been the most devastating loss of my life," she wrote on her website in May 2021. "I find myself wanting to call him all the time. More so now that he's gone. Life is funny that way."
In March 2021, Carol Maraj - Nicki's mother - filed a $150 million lawsuit against Polevich, accusing him of "not only irresponsible and negligent, but more concerned about running away and hiding than seeking help." She hired BenCrump to represent her in the case.
The justice system is so FLAWED. That man was only sentenced to a year in jail for killing another man and trying to cover it up. So crazy. 
In other news….
Just as she announced the release of an upcoming track, the self proclaimed Queen of Rap found herself involved in some manufactured online drama.
An alleged former assistant made multiple claims against Nicki Minaj, including that she owes $173 million in taxes!
An Instagram account (@katemiller_7 - which has been deleted) accused the Young Money rapper of owing the IRS $173 million in back taxes, making claims she paid taxes since 2016. The account also made accusations that Nicki's husband, Kenneth Petty, is abusive, revealed the name of their son (which Nicki has kept a secret), and fraud accusations.
"I am Onika ex assistant who she fired who for absolutely no proof of fraud with her bank account," the IG account wrote. "I'm exposing all files I have from working for her. Along with the voice messages she sent regarding many different people."
I know y'all done seen Nicki Minaj's ex assistant spill all this tea pic.twitter.com/Sh3rA9CRjU

— Jay (@JuliaACallahan) August 1, 2022
"I have your tax refunds from 2021," the account wrote on IG Stories. "When are we gonna tell the Barbz you've owed the IRS 173 million since 2016? Renting homes is always the go to for the Minaj residence."
The account also said Cardi B reached out to Nicki twice in an attempt to squash their beef:
Nicki Minaj fired her assistant and she's telling it all pic.twitter.com/qwjvlEYIz9

— Néwroz|| (@NewrozLovesMILF) August 2, 2022
There were also allegations that folks on Nicki's team are uncomfortable around Nicki's husband and accused her of using "payola" for her new track, "Freaky Girl," to chart. As previously reported, Nicki's husband was convicted in 1995 for attempted rape and pleaded guilty in September of 2021 for failing to register as a sex offender in California.
Well, Nicki found the rumors humorous. The 39-year-old rap star hopped on IG Live with her hairstylist Arrogant Tae to address the rumors.
"Every day I learn that y'all getting dumber and f**king dumber," she said.
The Pink Friday rapper suggested this is an orchestrated attempt to take her down.
"This is another fan base," she said. "They're going through with their plot to take me down, because they see that all the lies they've made thus far has never worked... It's people right now that's paying entire staffs to figure out to end Nicki. I know for a fact from actual people that work for labels."
She ended the IG Live saying:
"Whatever you hear about me from now on, believe it. Believe that sh*t. Put a spin on it, twist on it, suck on it, spit on it. Believe it because I don't f**king care."
Watch her full response below:
By the way, the photo associated with the IG account has been identified as author Megan Feldman Bettencourt, who tweeted she had NOTHING to do with the matter. Someone stole her photo for the fake account. 
To be clear: I never had a secret life as the "ex-assistant" of @NICKIMINAJ. Someone stole my photo and used it in a fake account. Fraudulent impersonation wasn't the way I envisioned being mentioned in @Newsweek , but hey, scammers gonna scam. https://t.co/SjA6waUdMD

— Megan F. Bettencourt (@Meg_feldman) August 3, 2022
There you have it.
"Freaky Girl" drops August 12th.
Photo: Nicki's IG/Nassau County Jail