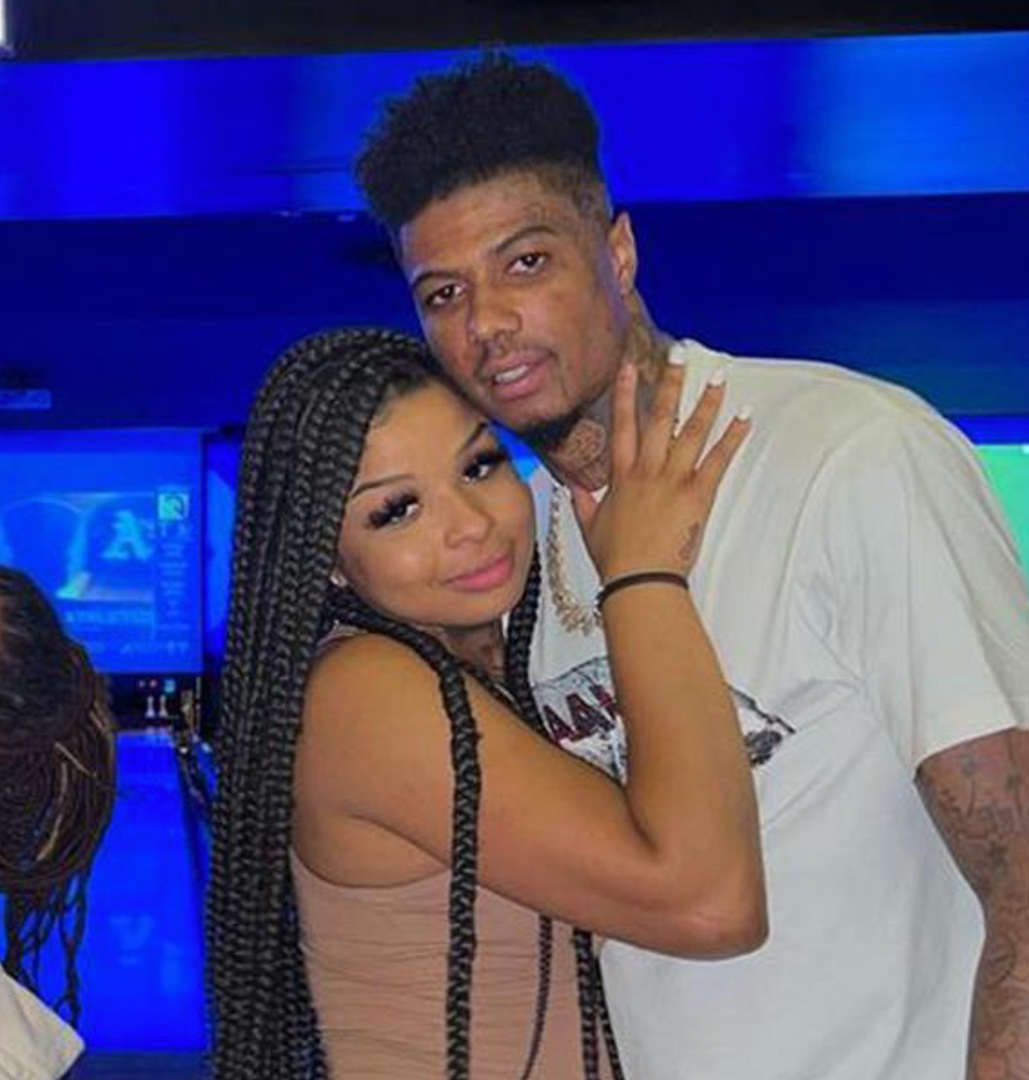 Rapper Blueface offers his on-again, off-again girlfriend Chrisean Rock $100,000 to breakup with him following a disturbing brawl between them in Hollywood that was caught on video and went viral. Yes, it's a lot. More inside…
The toxicity of it all!
Rapper Blueface has offered his girlfriend/Zeus reality star Chrisean Rock $100,000 to split after a video surfaced of them physically fighting in the streets of Los Angeles.
In the clip, you see both Blueface and Chrisean swing on one another. At one point, you see the west coast rapper pin his girlfriend - who stars on Zeus Network's "Baddies South" - down on the ground and punch her after she slapped him in the face.
You can watch the viral clip below. WARNING! The video below could be triggering for domestic violence survivors.
Blueface and Chrisean Rock tussling on Hollywood Boulevard pic.twitter.com/6UiMjb8bWA

— Glock Topickz (@Glock_Topickz) August 2, 2022
After the fight, the "Thotiana" rapper hopped on IG Stories to show the aftermath of the street brawl. In the clip, the 25-year-old rapper showed Chrisean laying in the bed as he called her the "heavyweight champion of the world." He then turned the camera on himself to show off his injuries.
"She done hit me in my sh*t," he said in the video posted to his IG Stories. "As you can see she's fine." "What? You need to leave me the f**k alone," he continued."F**k it. One hundred thousand. You want to beat me up in public and sh*t, so what's up?" he continued. "What will it take for us to end this nice and pleasant?"
"It's not pleasant," Chrisean replied.
The "Holy Moly" rapper proceeded to call her a "whore with tattoos" and accused her of cheating on him with other men.
Watch the toxic clip below:
Sick. By the way, Chrisean went viral back in May after video footage of her fighting Blueface's mom and sister went viral. SMH.
It was double date night for #HalleBailey#DDG#Blueface and #ChriseanRock. https://t.co/PKjTitSfAppic.twitter.com/5ZEIb1P733

— YBF CHIC (@TheYBF) July 25, 2022
From having fun on a double date with Halle Bailey and DDG to …this.
Photo: Instagram