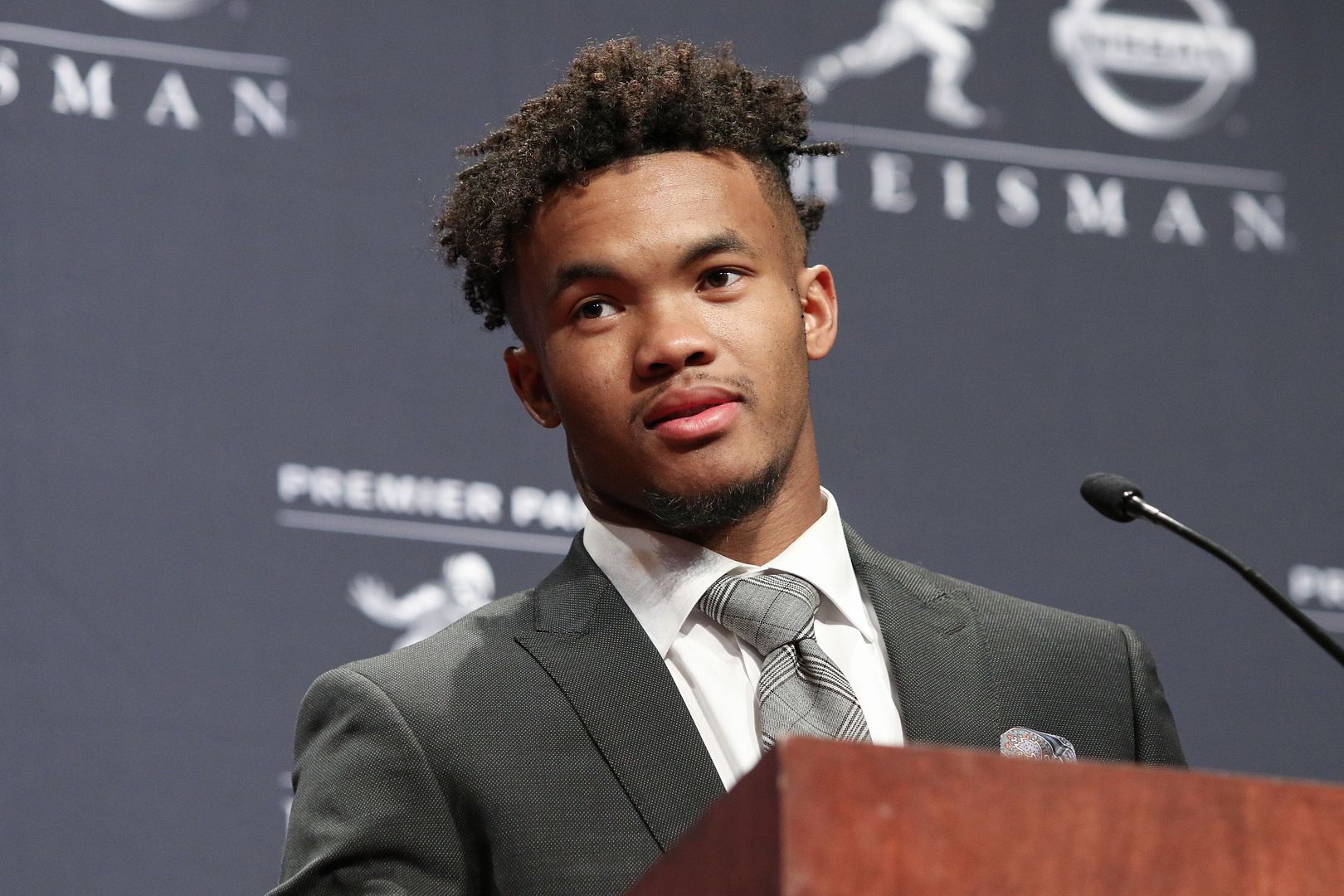 Arizona Cardinals quarterback KylerMurray signed a lucrative five-year, $230.5 million contract extension, a deal that makes him the highest paid black quarterback and the 2nd highest-paid QB in the league. More inside…
Major congrats are in order for Arizona Cardinals quarterback Kyler Murray as he just earned the title of becoming the highest-paid Black QB and the 2nd highest quarterback in the league after signing a huge contract extension.
The 24-year-old and the Arizona Cardinals have agreed to a historic five-year extension worth $230.5 million, a deal that makes him one of the NFL's highest-paid quarterbacks. According to ESPN, the deal includes $160 million guaranteed for injury and he'll make $105 million fully guaranteed once he signs his name on the dotted line.
Kyler - who was drafted first overall by the Cardinals in 2019 - is the second highest paid NFL quarterback behind Green Bay Packers QB Aaron Rogers ($50.3 million/annually), making an average annual salary of $46.1 million. Sheesh! Deshaun Watson's deal with the Cleveland Browns comes in third with an average annual value of $46 million, and Kansas City Chiefs star PatrickMahomes comes in fourth with a deal that averages $45 million per year.
If Russell Wilson receives the five-year, $250 million contract that he has been asking the Denver Broncos for, he'll be the highest paid Black QB (again) at $50 million/annually and the second highest paid period, only $300,000 behind Aaron Rogers.
Kyler took to Instagram to react to the historic contract and how he's living out his childhood dreams. He also noted he's the first Black and Asian quarterback ever in the league's history.
"Excitin' times," he wrote on Instagram. "I can't help but feel overwhelmed with gratefulness and humility. The reality is that I am 5'10 with a non traditional playstyle. I am the first black and asian quarterback in the NFL. I look and play like no one before me and with that comes some hate and negativity. I refuse to internalize or acknowledge that negativity. How immature would I be to lean into the toxicity when I am overwhelmed with an abundance of love and support from the best fans in the world. I'm in the business of proving the people that believe in me right and inspiring the next generation of youth culture. Thank you Mom, Dad and my family, truly my heart and soul. Thank you Micheal, Steve, KK and the entire Cardinals organization and fans for believing in me since day 1, nowhere I'd rather be. I'm just a kid from Texas living out my dream, thank you God."
After Kyler chose to play football over baseball, there was chatter in the sports world that he made a mistake. Well, let's put things in perspective following his new deal. According to reports, Kyler's $46.1 million annual salary is almost that of the entire 2022 payroll of the Oakland Athletics — the same team that drafted him ninth overall in 2018. WOW.
The former Oklahoma QB was already under contract with the Cardinals through the 2023 season. However, the 2018 Heisman Trophy winner's long-term future in Arizona became uncertain earlier this year after he scrubbed his Instagram page following the Pro Bowl, leaving just two posts: one of him at Oklahoma from 2018 and one from the Pro Bowl. He also unfollowed the Cardinals on IG. Sounds like he wasn't feeling earlier negotiations.
Over the last three years, he's proven himself to be one of the NFL's top young quarterbacks and his hard work is paying off.
Photo: Debby Wong/Shutterstock