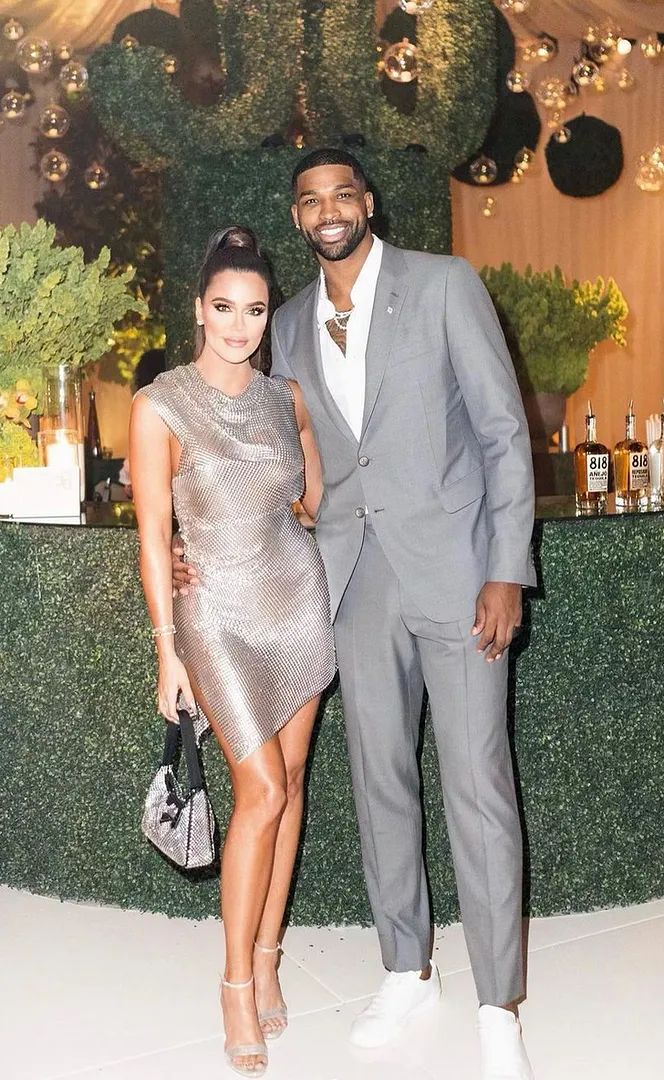 Tristan Thompsonis in Greece having the best time of his life, partying it up with several women. He was even seen holding hands with one woman after hitting the club scene. Meanwhile, Khloé Kardashian is in Los Angeles awaiting the arrival of their second child together via surrogate. More inside…
While his fourth child is expected to be born soon, that hasn't stopped NBA star Tristan Thompson from enjoying a Hot Boy Summer during the NBA off-season. 
Since the news broke that he's expecting his fourth child via surrogate, NBA star Tristan Thompson has been partying it up on the Greek island of Mykonos …with female company, of course. News just broke that Tristan and Khloé are expecting their second child together via surrogate. Reports suggest the birth of the child is "imminent," but Third Trimester Tristan is out in these streets holding hands with random women.
Around 5AM Sunday morning, the 31-year-old Chicago Bulls player was spotted walking hand-in-hand through the streets of Mykonos with a mystery woman. Watch the clip below:
Before that, he was seen on the party scene at a club called Bonbonniere, so he likely met her in the club.
Watch the turn up below:
On Friday, he was spotted at the same club smoking hookah with several woman around him. His Greece trip comes on the heels of reports that he and the reality star are expecting a baby boy via surrogate. The news shocked fans since he fathered a son, Theo Thompson, with fitness trainer MaraleeNichols. Baby Theo was born December 2021.
Khloe issued a statement, confirming the baby was conceived in November, prior to finding out about Tristan's other baby who was born a month later. "We can confirm True will have a sibling who was conceived in November," the rep tells PEOPLE. "Khloé is incredibly grateful to the extraordinary surrogate for such a beautiful blessing. We'd like to ask for kindness and privacy so that Khloe can focus on her family."
It's unclear if Khloe & Tristan's baby is still baking in the oven or if he has been born. 
Based on the timetable, if Khloe and Tristan's surrogate is already ready to give birth or already has, then that means the surrogacy implementation happened a few months before Maralee welcomed her child.  But, did it happen before Tristan KNEW Maralee was pregnant?  That's definitely a question, especially because we all (including Khloe) found out about Maralee just days before she gave birth.  And we have a feeling - based on Maralee's claims - Tristan knew well before but simply ignored Maralee when she tried to tell him.
It's all above us now. At this point, everyone should just let Tristan do him because he's clearly not going to stop for anyone. 
Photo:  Instagram