Taking it back to how we used to do things is sometimes a form of self-care. HUSTLE star JordanHull is an advocate for unplugging and breaking free from technology. Find out what she told us about how her flip phone has been her saving grace, plus what she, Queen Latifah and AdamSandler bonded over on set inside….
Self-care comes in many different forms. Sometimes, just doing tasks the old way can become a form of preserving one's self.
Every week, we all spend countless hours mindlessly scrolling through our phones' apps, soaking in content, gathering information and communicating with family and friends. Sometimes, we need a break. And sometimes, taking a break means going back to how we USED to do things - before ish got some technical and complicated.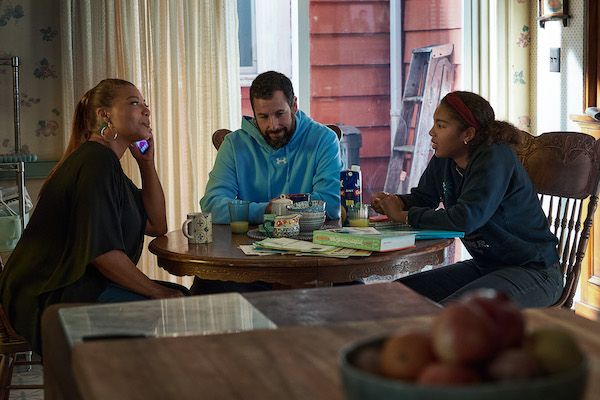 Millennial actress JordanHull knows all too well. She landed her breakout role on "The L Word: Generation Q," the sequel to SHOWTIME's groundbreaking 2004 series "The L Word." Now, she's starring opposite of AdamSandler and Queen Latifah in Netflix's newest film HUSTLE.
Being an actress during these times isn't just perfecting your craft. These days, actors and actresses are online quite a bit, making their presence known on several platforms to promote their brand. But sometimes, you just need a technological break. We all do. Jordan has found a way to enjoy that break, but still stay connected. She ditched her fancy phone for a flip phone. For work, she uses her iPhone without a SIM card, but if you need to reach her, you'll have to hit her up on her limited flip phone.
"I feel like I have so much more space in my mind, and a lot of boundaries where it comes to work and where work comes to my personal life," she told YBF correspondent James Terrell."So, I really enjoy it and would recommend anybody that feels like their brain needs a break from the iPhones."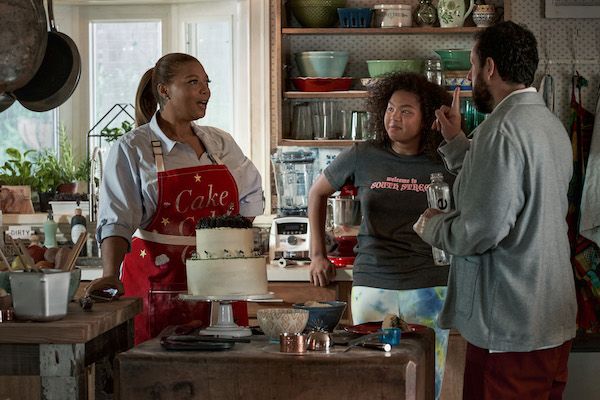 In Netflix's HUSTLE, Jordan plays Alex, who is the daughter of Queen Latifah and Adam Sandler's characters.
The film follows Stanley Sugerman (Sandler), a travel-weary Philadelphia 76ers scout who has higher ambitions of being a coach but remains stuck on the road looking for the next unknown talent. His search around the world leads him to Spain, where he discovers Bo Cruz (Utah Jazz forward JuanchoHernangómez), an incredible streetball player with a troubled past. Stanley and Bo connect on and off the court over their shared passions for the game and family. Together they want to prove they can win, in basketball and in life. Jordan plays Alex Sugerman, who is a creative teenager with dreams of attending film school. She plays an important role in the movie as she tries to assist her dad with preparing Bo Cruz for the NBA.
Fittingly, the film was produced by LeBronJames and MaverickCarter.
Jordan shared how she bonded with Queen and Adam over Jazz music on set. They put her on to music she hadn't yet discovered.
"With Adam and Queen, I would ask them their favorite genre of music and stuff like that and surprisingly we all aligned on Jazz music. I'm such a huge fan and they both introduced me to Horace Silver and Charles Mingus and it was just like a really, really special time to bond, not only over the movie we're making, but also music."
Sweet!
You can watch Jordan flex her acting chops in HUSTLE, which is currently streaming on Netflix.
Photos:  Netflix