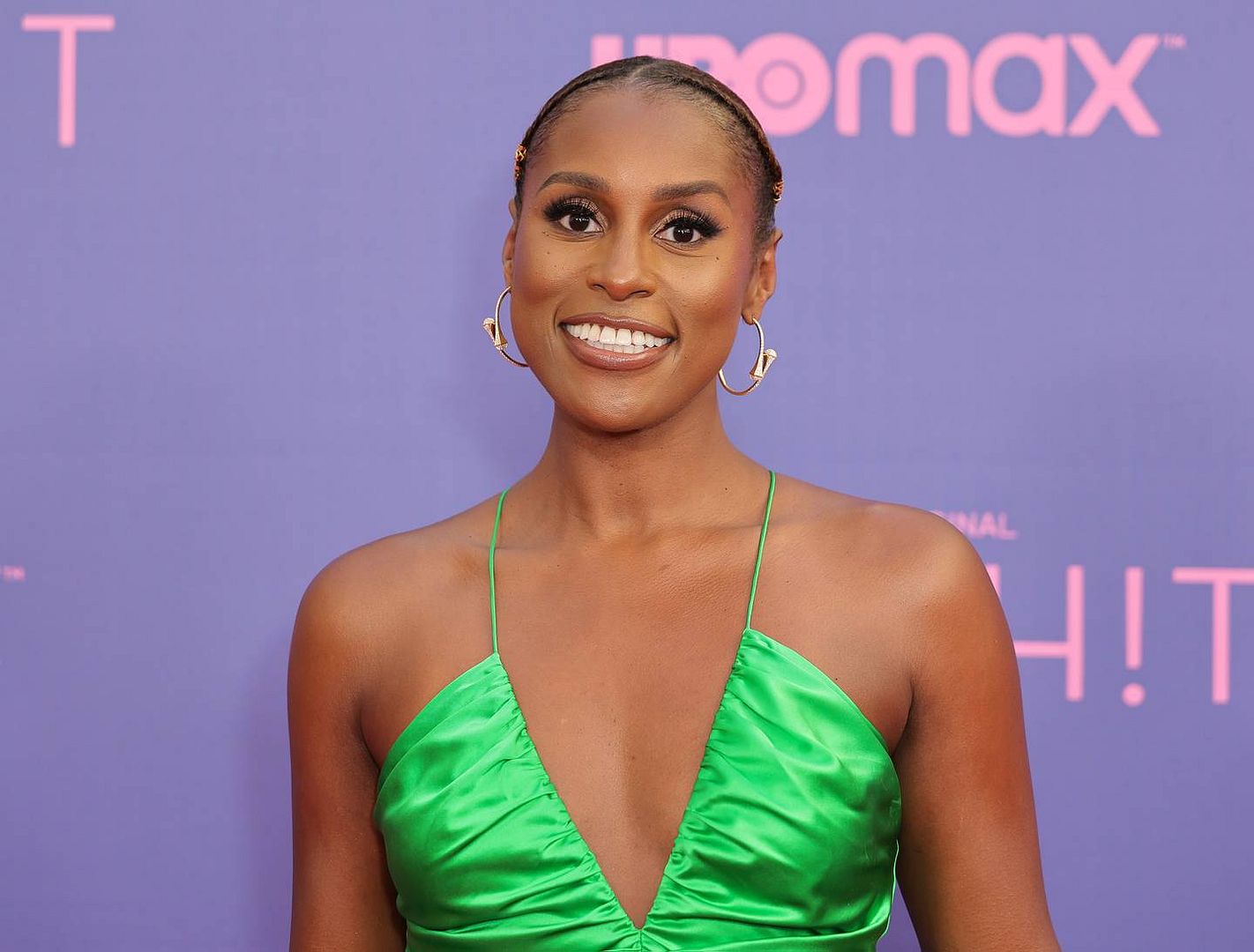 Issa Rae spills what inspired her to create her new HBO Max series "Rap Sh!t," which is centered around females in Hip Hop. It was a no-brainer for Issa to collaborate with the hottest female rappers right now, City Girls. She also shared how the double standards in Hip Hop gave her a push to get this project out sooner rather than later. More inside..
We're a week away from the premiere of Issa Rae's new HBO Max series "Rap Sh!t" and we're already obsessed.
After wrapping up "Insecure" on the west coast, the EMMY & Golden Globe nominee jetted to the 305 to team up with the City Girls to executive produce a brand new HBO Max comedy series titled, "Rap Sh!t." And thankfully, viewers will get a comedic peek at what females endure when they try to break into the rap industry.
The HBO Max series follows two estranged friends from high school, Shawna (played by comedienne AidaOsman) and Mia ("Love & Hip Hop: Miami" star KaMillion), who come together to form a rap group in Miami. It sounds good at the beginning; however, the ladies have totally different visions of how the group should look and perform. Shawna dreams of creating more socially-conscious rap, going against the industry's expectations. Meanwhile, Mia is a single mother willing to do whatever it takes to get to the bag. She's all about her paper, especially since she has a four-year-old daughter to take care of.
"Rap Sh!t" is executive produced by Issa Rae and showrunner SyreetaSingleton (who wrote for "Insecure"), as well as Montrel McKay for HOORAE, Jonathan Berry and Dave Becky for 3 Arts Entertainment, and DenieseDavis. Issa also wrote the premiere episode and co-wrote the finale episode with Syreeta.
Hip hop duo YungMiami and JT of City Girls serve as co-executive producers, along with Kevin"Coach K" Lee and Pierre "P" Thomas for Quality Control Films and SaraRastogi for HOORAE. Also, Issa's audio content company Raedio handles music supervision for the series. Nice! 
Having the City Girls on the project was fitting since Issa was inspired by their real-life glow up.
"Besides being a fan of the female rap world, I wanted to center a show just around that come up," Issa dished to Entertainment Tonight. "It just feels like a different time for artists to get discovered and to present themselves authentically," she added. "And it really just is a show about identity, which is something that I struggled with presenting initially."
The "Insecure" creator dubbed the City Girls as "the biggest female rap duo since like Salt-N-Pepa," so it's only right she got them involved with the series.
"I mean, they're phenomenal, we really wanted to get their blessing," she added. "Their journey very much so mirrors Shawna and Mia's."
Issa was also inspired by several female rappers in the game.
"This show is inspired by all the female rappers that are out right now, from Cardi B to Megan [Thee Stallion] to the City Girls, No Name, Nicki Minaj and Tierra Whack," she said. "We took different pieces of their lives and put them through Shawna and Mia's story."
Also, comments about female rappers made by a prominent Hip Hop producer made Issa want to tell the story of a female rapper's come up in the game and what really goes on behind-the-scenes.
"I saw these comments from a prominent producer about female rappers and how all they rap about is their vaginas, to say it euphemistically, and I thought that was so unfair. So I thought: let me start telling this story now," she toldThe Hollywood Reporter.
Y'all complain about female rap lacking substance but then say I'm "capitalizing" when I speak on shit help me understand???

— BIG LATTO (@Latto) July 13, 2022
While she didn't say names, folks aren't lost on who she's referring to. In 2019, So So Def founder/famed producer JermaineDupri said all female rappers rap about the same thing and don't have enough variety of topics.
"They all rapping about the same thing," Jermaine Dupri told PEOPLE. "I don't think they're showing us who is the best rapper. For me, it's like strippers rapping. As far as rap goes, I'm not getting 'who is the best rapper.' I'm getting, like, you got a story about you dancing in the club, you got a story about you dancing in the club, you got a story... Ok. Who's gonna be the rapper?"
Hmph. Yet, he doesn't have this energy for male rappers who literally rap about the exact same things.
Check out Issa's red carpet interview below:
.@IssaRae shares how the @citygirls inspired #RapShit and how she had to get their blessing for the show. pic.twitter.com/IW10Lw2FLP

— Entertainment Tonight (@etnow) July 14, 2022
The "Rap Sh!t" cast and crew were in attendance to celebrate the premiere of their new show. Peep the flicks below:
Kid Fury thanked Issa for giving him the opportunity to write for the series:
"Last year I was blessed to have @issarae and @reetafajita invite me to write for their new series, RAP SH!T," he wrote. "It has been one of the greatest experiences of my life. A lot of amazing people put so much love into making this show. So check out @rapshitonmax on July 21st! One week from today. It's a little something for the summer."
"It's comedy, it's storytelling, it's music, it's fine b!tches!" - @shutupaida

Heavy on the FINE Celebrated the upcoming premiere of #RapShit last night! pic.twitter.com/a0xL5hQ0FA

— HOORAE (@HOORAEMedia) July 15, 2022
Fab times. 
"Rap Sh!t" premieres with two episodes on Thursday, July 21st at 9pm EST/6pm PST on HBO Max. The eight-episode season will continue with one episode weekly until September 1st. Will you be tuned in? We sure will!
Photo: Momodu Mansaray/Getty Images