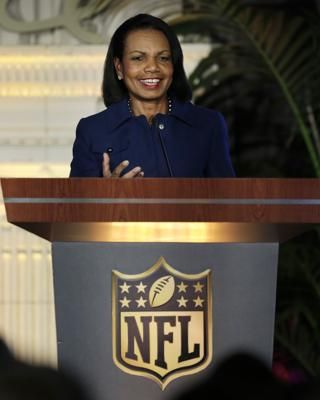 Former Secretary of State Condoleezza Rice is now part owner of the Denver Broncos, joining co-CEO of Ariel Investments Mellody Hudson. This marks the first time in NFL history the league will have two Black women with an equity stake in a team! More inside….
Condoleezza Rice is making major moves!
The former U.S. Secretary of State has officially joined the new ownership group of the Denver Broncos, led by Walmart heir Rob Walton and his family.
The Walton-Penner Family Ownership Group is pleased to welcome former Secretary of State @CondoleezzaRice to its ownership group.

Statement » pic.twitter.com/yqVHrPhC2M

— Denver Broncos (@Broncos) July 11, 2022
Rob Walton announced Condoleeza's inclusion in a statement on behalf of the Walton-Penner family:
"We're pleased to welcome former Secretary of State Condoleezza Rice to our ownership group," Rob Walton said in a statement. "A highly respected public servant, accomplished academic and corporate leader, Secretary Rice is well known as a passionate and knowledgeable football fan who has worked to make the sport stronger and better. She is the daughter of a football coach and served on the inaugural College Football Playoff Committee. She moved to Denver with her family when she was 12 years old and went on to attend the University of Denver for both college and graduate school."
"Her unique experience and extraordinary judgment will be a great benefit to our group and the Broncos organization."
Last month, the group agreed to buy the Broncos from the Pat Bowlen Trust for a reported $4.65 billion, a record for an American sports team. The sale is still pending approval by the NFL.
Joining the ownership group is a dream come true for Condoleezza, who also served as the national security adviser for President George W. Bush before she was Secretary of State. She's a football lover and even partly grew up in the Denver area as she received a pair of degrees from the University of Denver.
"It is an honor to be part of this ownership group," Condoleezza said in a statement. "Football has been an integral part of my life since the moment it was introduced to me, and I am thrilled to be a part of the Broncos organization today. I spent much of my younger years in Denver, so to be able to combine my love of the game with my love for this great city and team is an adventure of a lifetime and a great opportunity."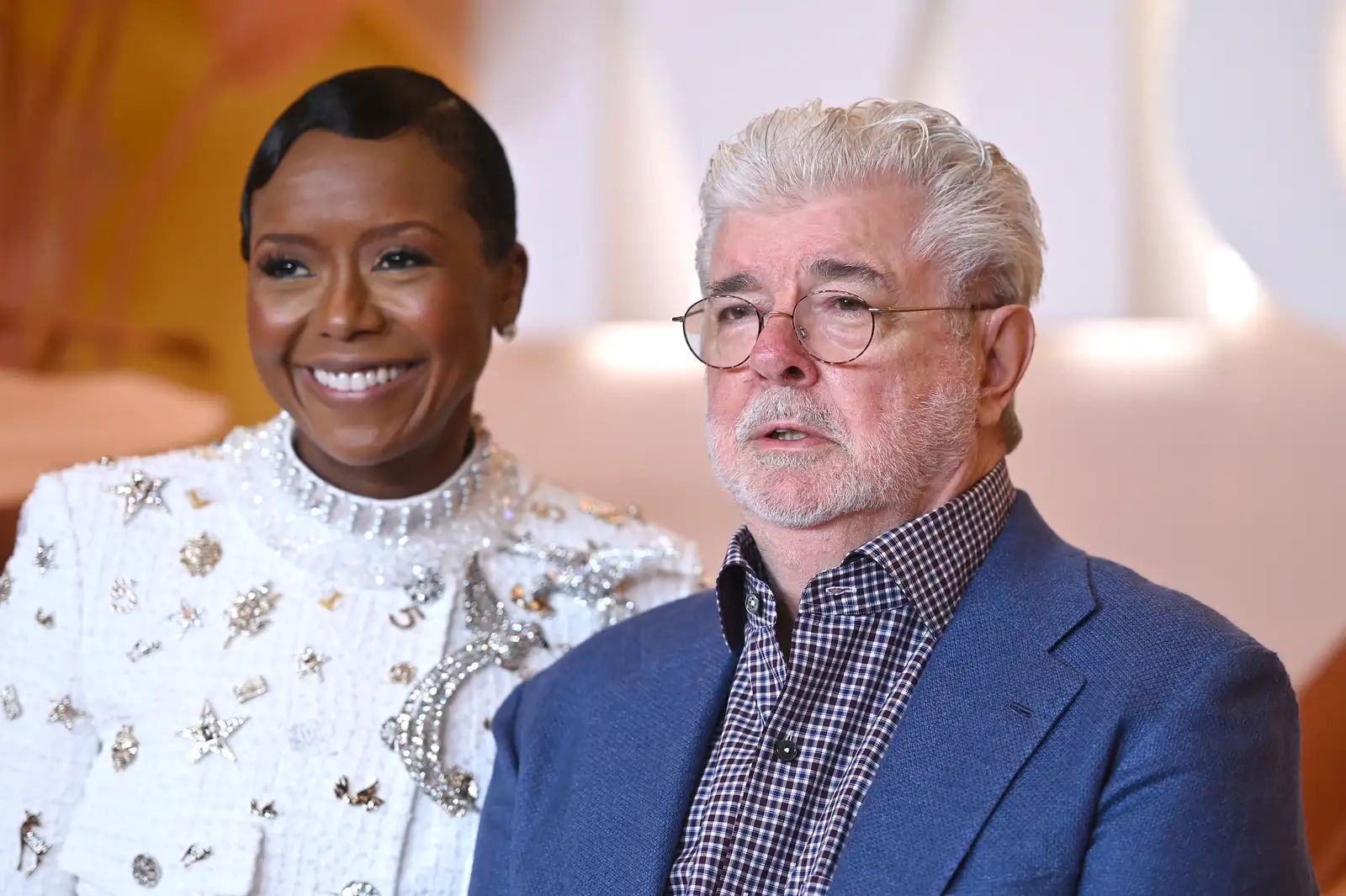 The ownership group includes Rob Walton, his daughter and her husband, Carrie Walton Penner and Greg Penner, and the co-CEO of Ariel Investments and chair of the board of Starbucks MellodyHobson.
Mellody - who is married to film director GeorgeLucas - joined the group last month, making her the first Black female with an equity stake in an NFL team. The 53-year-old is one of the most powerful executives in the country.
It's unclear what percentage of the Broncos that either Condoleezaz or Mellody will own or how much they put up to join the group. Major congrats to the ladies! 
There had been rumors that rapper Kanye West, NBA Hall of Famer Earvin "Magic" Johnson, media entrepreneur Byron Allen and billionaire Robert F. Smith were each pursuing the team.
"I want to get to a point obviously where there is no more firsts."

Sandra Douglass Morgan reflects on becoming the first Black female team president in NFL history. (via @Raiders) pic.twitter.com/z6p6jZzULD

— NFL (@NFL) July 8, 2022
The NFL has been making several diverse hires as of late. A few days ago, the Las Vegas Raiders hired attorney Sandra Douglass Morgan - former chairwoman and executive director of the Nevada Gaming Control Board - to be their new team president, making her the first Black woman to hold the title.
The new, diverse owners and president come on the heels of the NFL being sued for discrimination by three current and former coaches.
Photo: AP Photo/Ben Margot, File/Anthony Behar/Sipa USA/AP