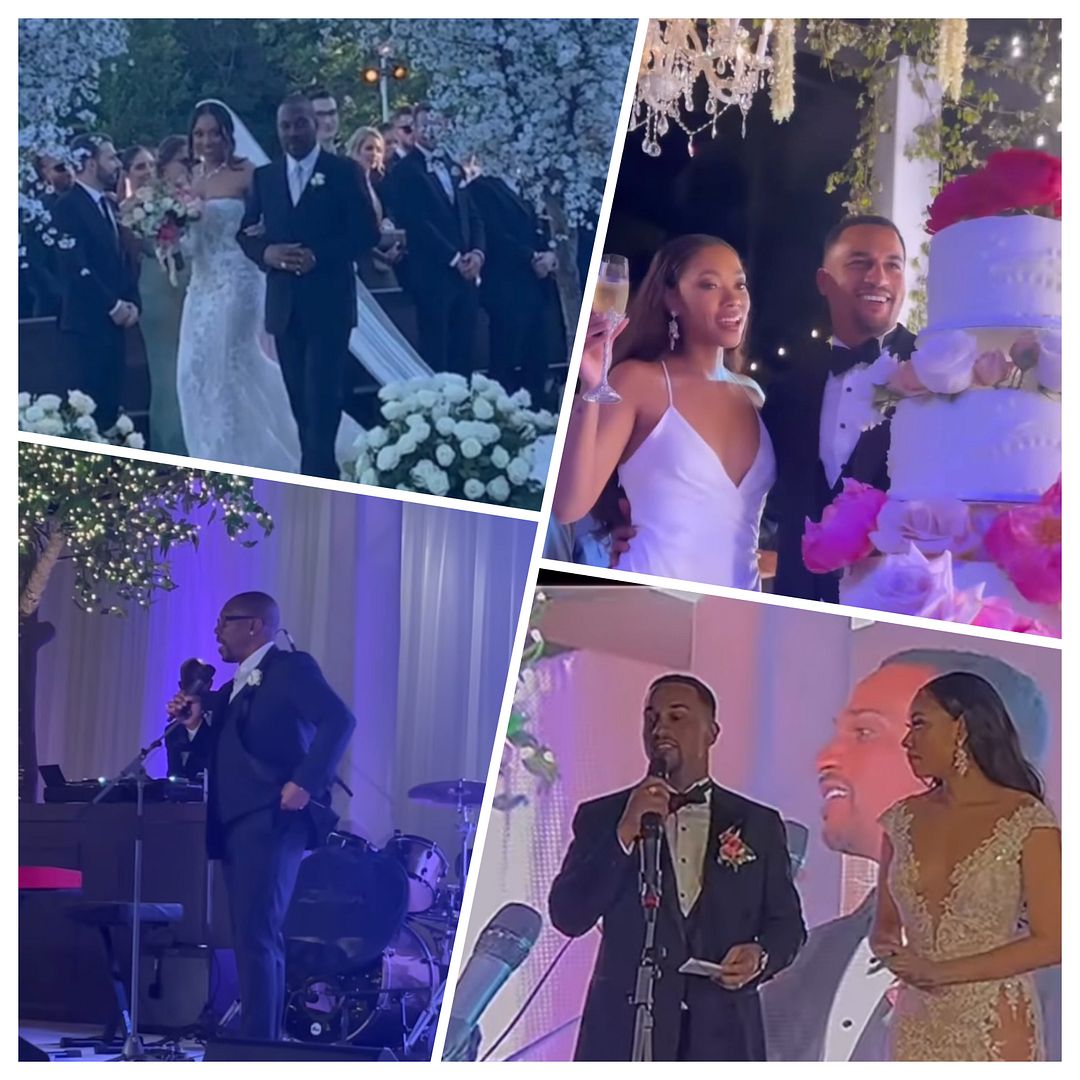 Wedding bells were ringing as Eddie Murphy and Nicole Murphy escorted their gorgeous daughter Bria Murphy down the aisle to marry her fiancé Michael Xavier during a fairytale ceremony in Beverly Hills. Go inside the intimate nuptials…
Eddie Murphy and Nicole Murphy's eldest child just tied the knot!
Yesterday, the famed comedian (who has 10 children total) and his ex-wife walked their daughter, Bria Murphy, 32, down the aisle to marry her fiancé Michael Xavier, 36, in a breathtaking private ceremony before 250 close family and friends in Beverly Hills.
For their special day, Bria wore a stunning white gown designed by Netta BenShabu, while the groom wore a Knot Standard tuxedo, styled by Dion Lattimore.
Before the ceremony, Nicole showed off her crimson gown on the 'Gram:
"Just a little something," she captioned. 
The fairytale ceremony looked like an event straight from a movie. The white flowers and candlelit chandeliers were the perfect touch for the romantic decor that filled the venue.
For the reception, New Edition singer Johnny Gill serenaded the couple with his vocals. Proud dad Eddie also took the stage to congratulate his daughter and his son-in-law on their union. We also spotted Jasmin Lawrence - who is dating Eddie's son Eric Murphy - and singer Jordin Sparks turning up with the newlyweds. Eddie's fiance/kids' mom Paige Butler was also in the mix.
Go inside the nuptials below:
The good lucking couple got engaged last December. Bria shared their engagement photos on Instagram with the caption, "My heart, my best friend, my forever. I love you, always." In another post, she wrote, "I can't wait to marry you."
Aww! Congrats to the newlyweds!
Photos: Instagram